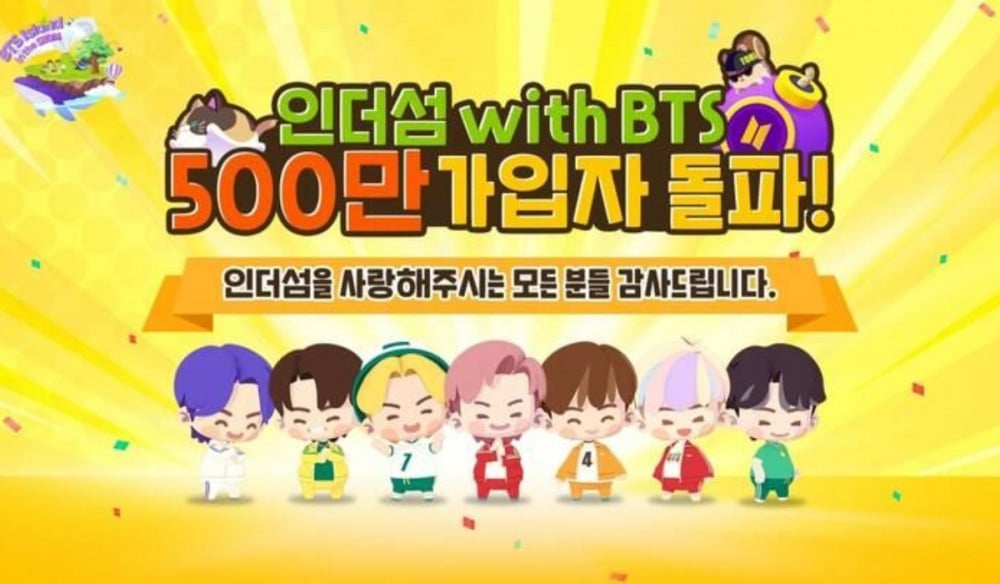 BTS' mobile game 'BTS Island: In the SEOM' has hit 5M users just 12 days after the official release.
According to media reports on July 11th, 'BTS Island: In the SEOM' amassed more than 5M users globally as of July 10th, which is 12 days after the release. The mobile game garnered much attention since its launch as all 7 members participated in the process of creating the game.
Further, the game's ratings on Google Play Store and Apple App Store marks 4.8 and 4.7 respectively, proving its popularity and approval from the users.
Meanwhile, the very details of the puzzle game, from the character design, logo, and even the soundtrack have been shaped by the members themselves. SUGA even produced the music for the game titled "Our Island".