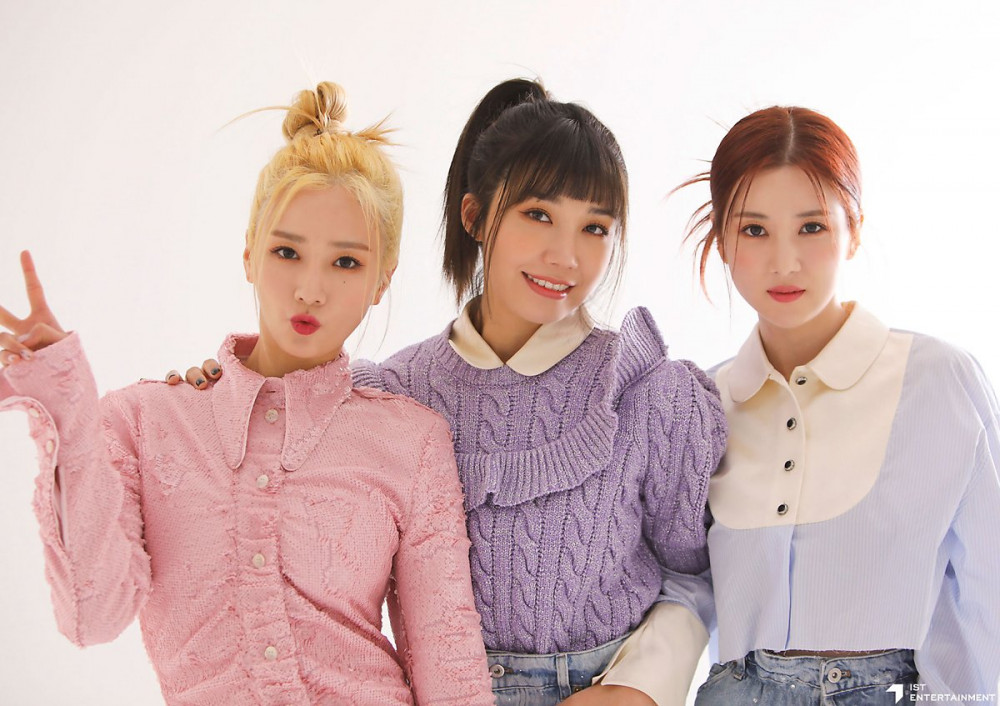 Apink's Eunji showed a sweet gesture towards Panda's (Apink's fandom name) & fellow members.
Recently, Apink's CHOBOM(Chorong and Bomi) released their 1st Single album, "Copycat," becoming the first-ever official sub-unit of the group to release an album.


On July 16KST, ahead of a music show schedule for the duo, Apink CHOBOM held a mini fan-meeting near the premises of MBC. At the scheduled location, Panda's were surprised to see a coffee truck sent by Eunji addressed to them directly.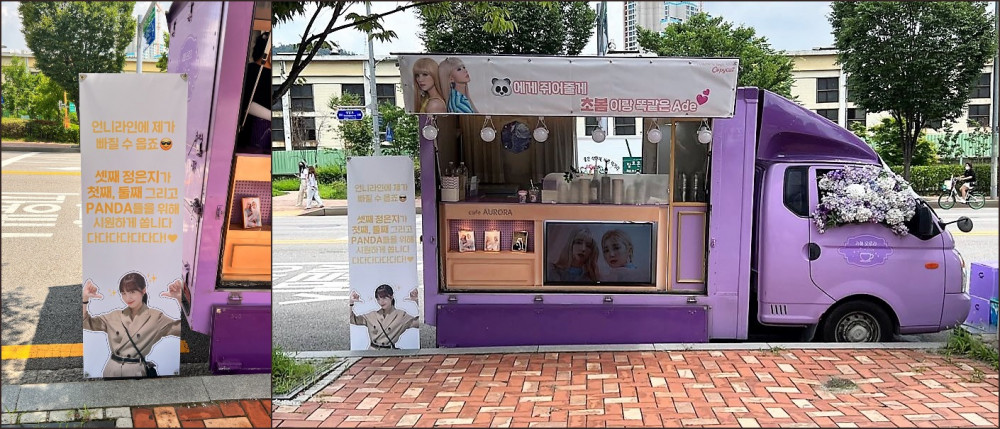 Usually, artists send a coffee truck to support their friends/colleagues, etc., but in this case, Eunji mainly addressed the truck to Panda's.
The banner reads, "I'll give Panda's a Chobom (Korean for early spring) like Ade" & "You can't leave me out of the Unnie line... Third-born is coolly treating the first-born, second-born, and Pandas."
Keeping in mind that the temperatures in Seoul have been on the hotter side for the past few days, fans who attended the event were ecstatic to receive a coffee truck addressed directly to them by their favorite artist.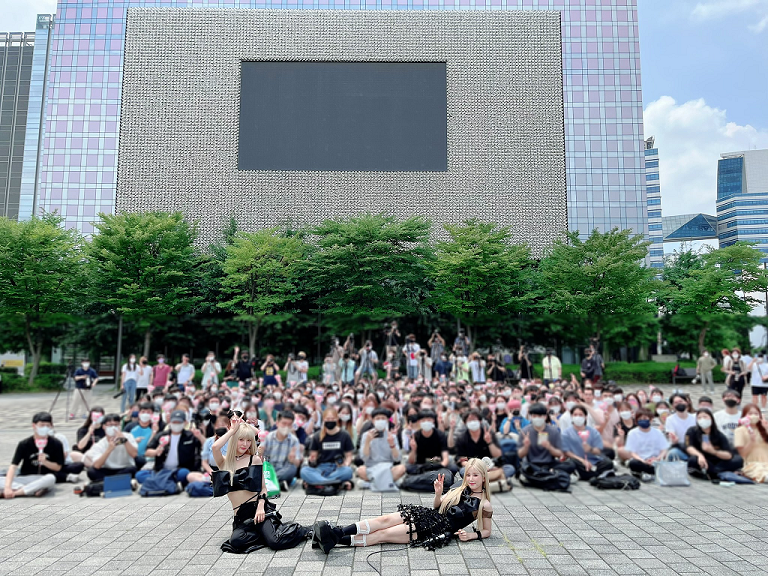 All the fans who attended the event also participated in Copycat Challenge along with Chorong & Bomi.

In case you missed it, check out the Official MV of Apink CHOBOM's title track 'Copycat' below.

In other recent news, Eunji is currently filming the dramas 'Blind' and 'Work Later, Drink now Season 2', which are scheduled to be released later this year.