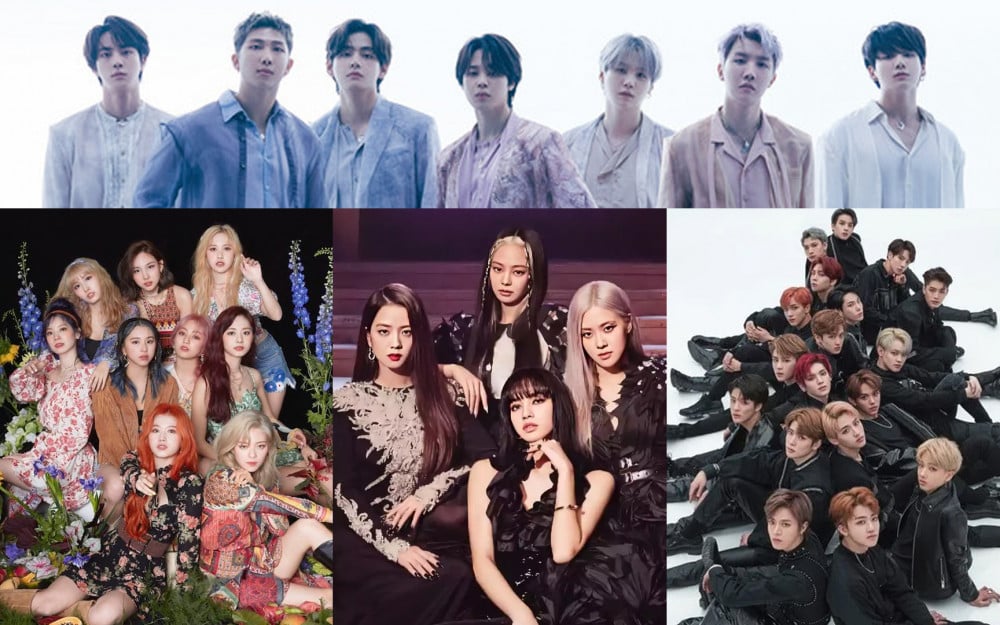 With BTS recently declaring their group hiatus, the focus is being turned to which group will lead the Hallyu wave in the K-pop industry.
Among the candidates to be the next K-pop artist to follow behind BTS as the biggest K-pop act is BLACKPINK.

According to the '2021 Global Hallyu Trend Report' released by the Korea International Cultural Exchange Agency, the top Korean artist in the K-pop field was BLACKPINK for the second year in a row after BTS.

Even amid the COVID-19 crisis, the influence of the Hallyu wave has grown stronger. In fact, the amount of exports related to Hallyu content has steadily increased, reaching 10.175 billion USD in 2021. This is an increase of 9% compared to the previous year.

Experts point out that BTS and BLACKPINK are at the center of the popularity of K-pop that leads the Korean Wave. Looking at last year's 'most favorite K-pop singer ranking' voted by overseas Hallyu fans, BTS took first place with 22%, followed by BLACKPINK with 12.5%. The percentage difference between the first and second place was a whopping 10%. In the ranking, Psy (2.5%) came in 3rd place, TWICE (2.4%) in 4th place, and EXO (2.1%) in 5th place.

BLACKPINK's immense popularity is more evident on YouTube. As of the 16th, BLACKPINK's official YouTube channel subscribers reached 74.7 million, ranking first among artists worldwide.

BLACKPINK, who debuted in August 2016, gained incredible popularity on YouTube from their first album promotions. In addition, in 2018, they signed a contract with Interscope Records, a label under Universal Music. The group built up international recognition through collaboration with world-class pop stars such as Lady Gaga, Selena Gomez, Dua Lipa, and Cardi B.

Also, one other aspect of BLACKPINK that can be seen as one of the reasons the group was able to expand their global influence is that the group is composed of members of different cultural backgrounds. Jisoo grew up in Korea, Rose grew up in New Zealand, Jennie studied overseas, and Lisa is from Thailand. In particular, BLACKPINK has gained explosive popularity in Southeast Asia thanks to the influence of Lisa.
According to Professor Lee Taek Kwang of the School of Global Communication at Kyunghee University stated, "BLACKPINK has not only gained much popularity in Southeast Asia but also in Europe through their message of expressing themselves as women through music."