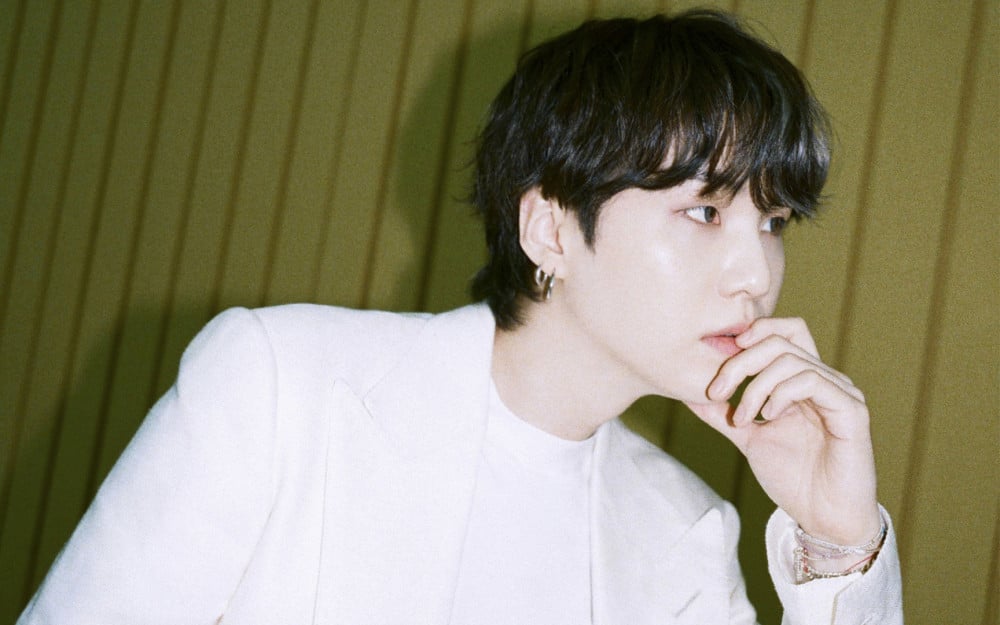 On June 15, BTS's SUGA was interviewed by Weverse magazine and shared his honest thoughts on being a producer and a member of BTS.
On this day, SUGA shared the behind story of the song "Born Singer," which was the first mixtape song that was included in the album, 'Proof.' He explained, "First of all, I didn't even know if it could be included on the album. I wasn't even sure it would be possible, since the original song is so famous, but J. Cole gave us permission. I want to tell him how grateful I am. It's a song I only could have written back then. I still remember writing it during the first and second weeks we were promoting 'No More Dream.' The emotions I felt during that debut time will all evaporate over time, so I had to write it then or never."
He also revealed that the audio included in the album is not a re-recording but the original audio. He explained, "I even thought about re-recording it since it's a little over the top looking back, but the intention behind it would be lost if I did. So we just put it in since it wouldn't be possible to listen back on this period of ours unless it was in a concert."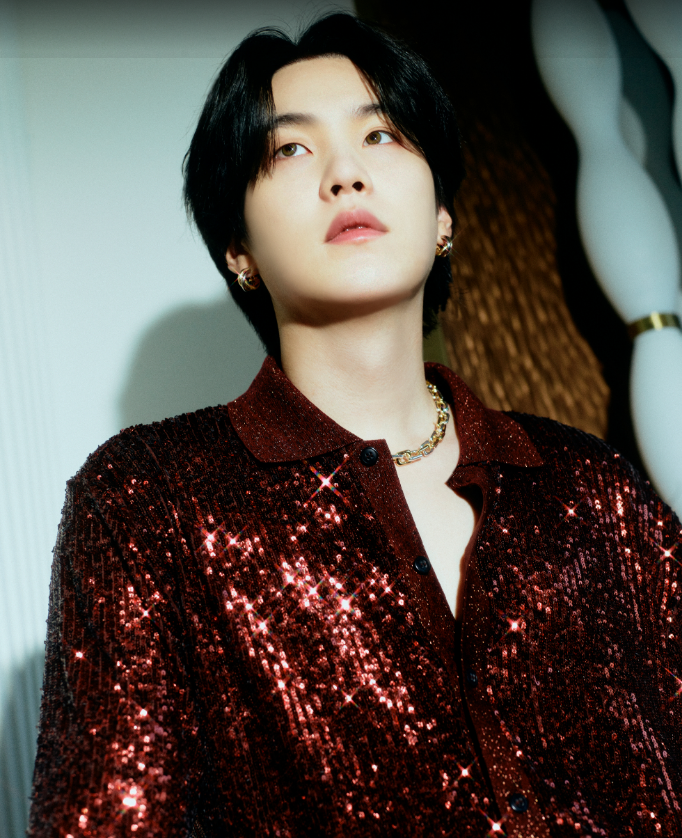 SUGA also shared his thoughts on being a producer and slowly solidifying his recognition as a renowned producer not only as a rapper of BTS. In the interview, he shared how he got to work with Psy on his latest song, "That That." SUGA explained, "I was just going to write the song and dip out, but then he said, 'You have experience featuring on other songs, don't you?' I was like, 'Featuring could be okay …' And I did it. Then he said it would be a bit weird if I wasn't in the music video, and said, 'Just try it once and see how it goes,' and I said, 'I'll just do the verse and be off,' and the next thing I know, I'm dancing, too. (laughs)" SUGA added that he danced and participated in the music video solely for all the ARMYs who would be watching.
The BTS rapper also shared what it felt like working with singer Psy, who is known to have his distinct style in music. SUGA explained he intended the listeners to feel the collaboration with Psy was an interesting one. SUGA elaborated, "I've worked on a lot of different songs as a producer, but non-ARMY mainly know the well-known ones, and those are usually the ones by people like IU or Heize so I think they feel like the songs have similar vibes. But I had a song from before that I wanted to have included on an album but couldn't, and I thought it would be a good match for PSY from the outset."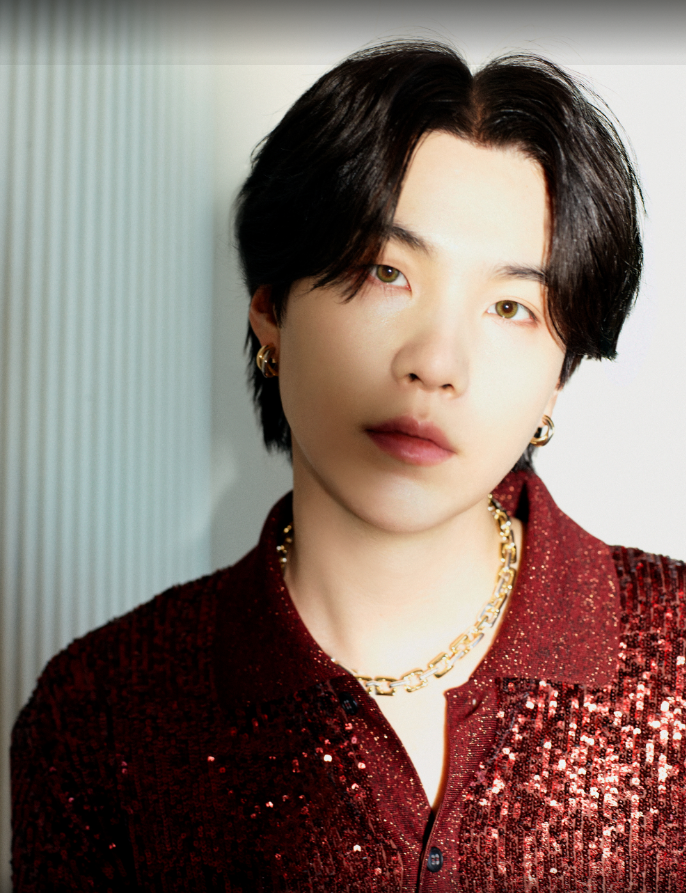 SUGA confessed that the track "That, That" is also different from Psy's usual style, but Psy was able to bring his unique vibe into the song anyway. SUGA stated, "I wrote the verses and the hook that goes, "that, that I like that," which feels typical of my style, and then I put in a rap part for the people who are going to listen to the song since it's been two years since I released D-2. Because I wanted to give them something that sounded similar to my mixtapes. But the melody that PSY wrote was just a straight-up PSY song. (laughs) We divided up the labor and wrote separately, but I learned a lot from him." SUGA said this project was a different experience for him and also shared how much he admired Psy while working on the music together.
The BTS member also shared that he is working hard to release a follow-up album following his second mixtape 'D-2' released under the name of Agust D. SUGA shared, "when I release an album as Agust D, that's a solo work with solo promotions, and I feel like I should use the same system that regular groups do when they're promoting and have a lead single and a B-side. I was thinking a lot recently that maybe I should shoot two music videos: one just there for the visuals, while the other is more focused on the listening experience. Ah, what should I do? I'm working hard on a follow-up to D-2."

Lastly, SUGA explained that the catalyst that makes him continue making music is the ARMYs. He explained, "There aren't a lot of things to be excited about in life. But for anyone who likes my music, I hope they're excited about it—excited for when it comes out, excited for when I promote, and excited for when I go on tour. I hope they're excited about everything so I can give their life meaning each and every day."
You can check out SUGA's full interview here.