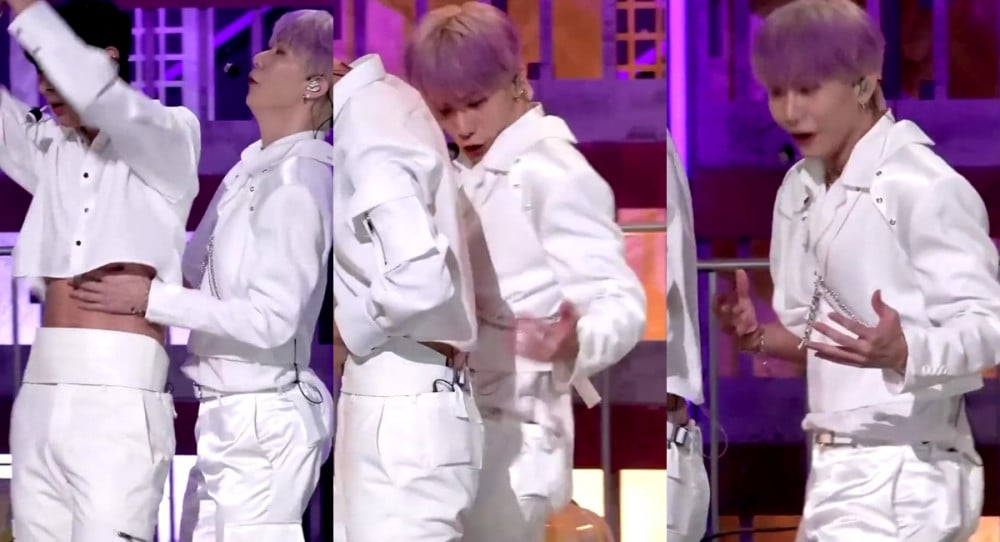 VICTON fans got a big laugh watching the members on this week's 'Inkigayo'!
On the June 5 KST broadcast of the SBS music show, VICTON returned to the program to perform their new single "Stupid O'Clock." During one point of the program, the group went to leave the stage, and when Seungsik went to go wave to fans, he accidentally bumped his head on groupmate Byungchan's arm. When Seungsik went to go hug him in response, he then forgot that Byungchan was wearing a cropped jacket and touched his waist, reacting in almost immediate bewilderment.
A hilarious moment soon became a hot topic on social media both in Korea and internationally. "When you got surprised bumping into a member, so you grab onto his waist, but that member is wearing a cropped jacket," a poster of the video on Korean community page Idol Issue wrote. "It's like he was surprised by suddenly feeling skin texture!"

Other netizens were quick to respond to the clip, leaving comments like, "Oops!," "Our Seungsikie is so cute," and "Wow, this is my first time seeing Sikie so shook."
Meanwhile, VICTON is currently promoting their 7th mini album 'Chaos.'