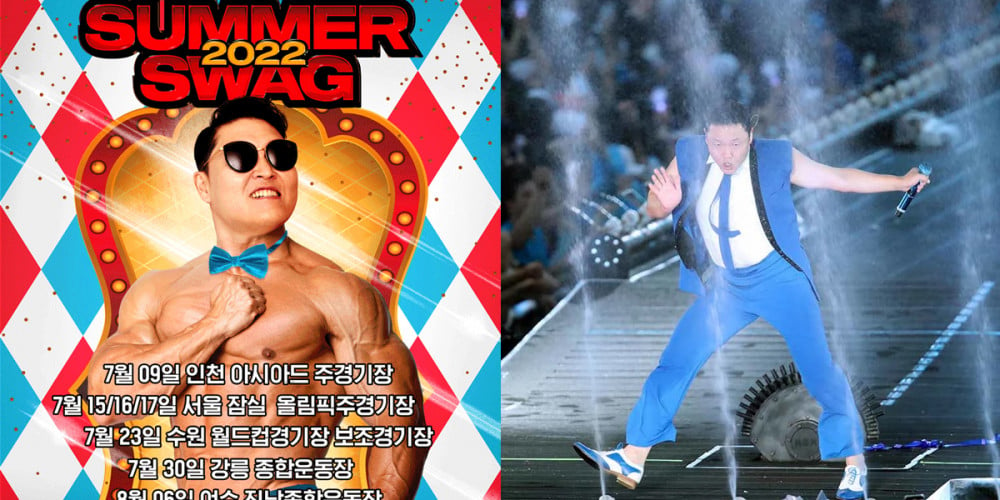 Singer Psy is continuing to receive criticism for his concert brand 'Psy Soak Show', which will be resuming in 2022 with the title 'Summer Swag'.
Previously, concerns were raised over the excessive use of water during Psy's 'Soak Shows', as South Korea is currently experiencing a drought in many regions. In the past, Psy has revealed that his 'Soak Shows' use about 300 tons of drinkable water per show.
Despite the voices asking Psy to cut back on the use of water during his 'Summer Swag' shows, tickets for all cities recently opened up on June 16 without any form of response regarding the concerns.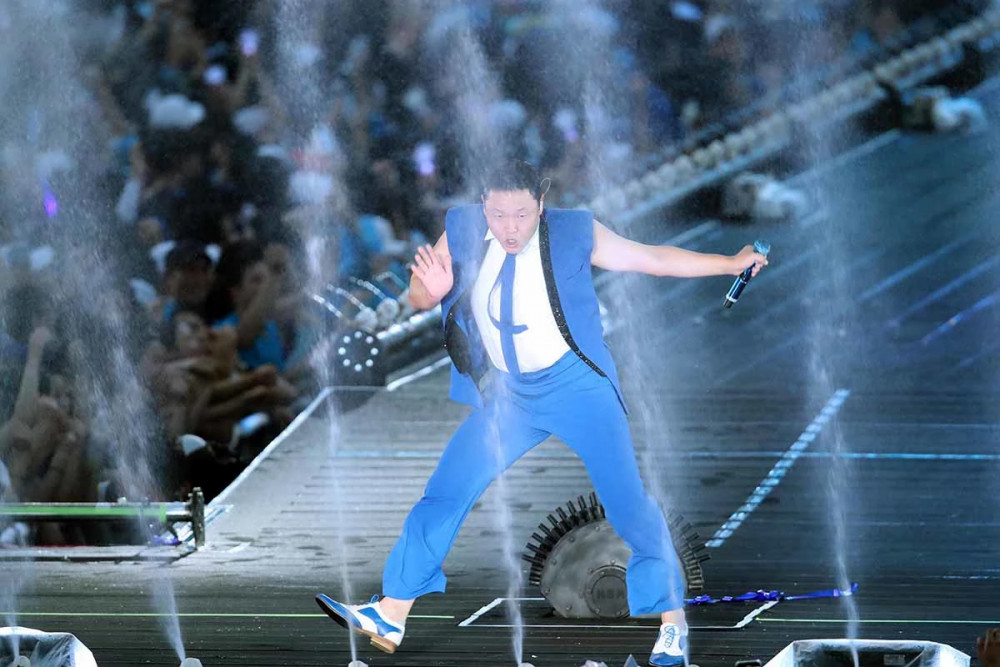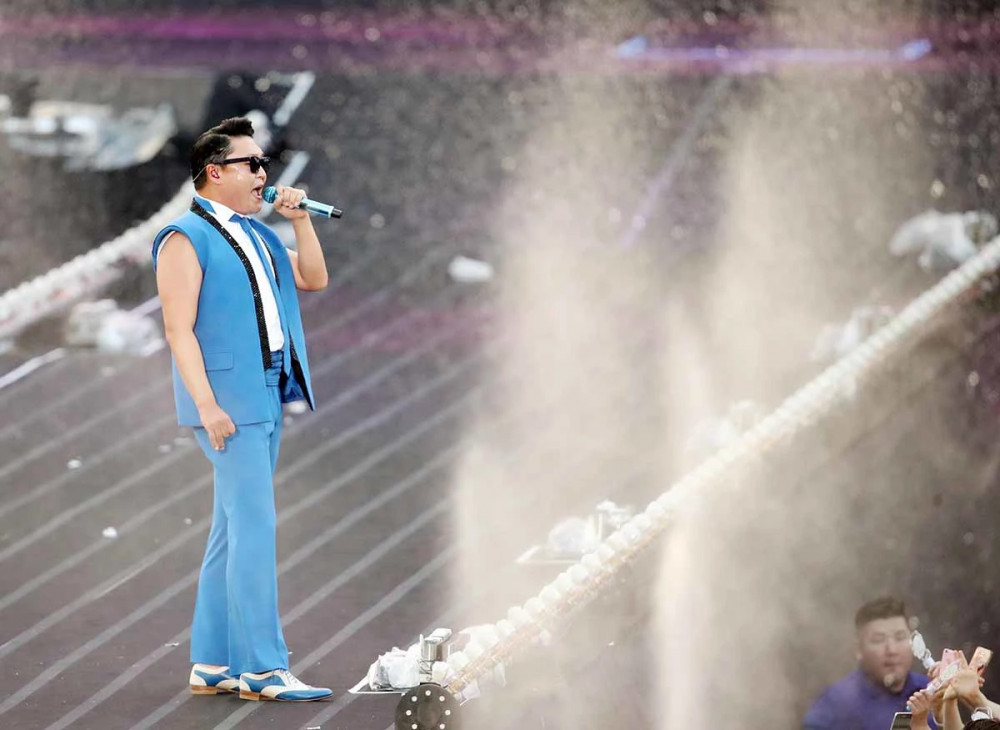 Then, on June 17, additional concerns were raised regarding entertainment events involving water. On this day, South Korea's Central Disease Control Headquarters issued a statement of warning against such events, and stated, "People become more vulnerable to viral infections when masks become wet. We advise that outdoor events refrain from spraying water into crowds, when possible." According to the Disease Control Headquarters, the risk of contracting harmful viruses and bacteria multiplies when masks become wet from water or sweat. Per existing regulations, individuals are required to wear a mask in any event which involves more than 50 people, indoors or outdoors.
As a measure of response to the warning issued by the Central Disease Control Headquarters, Psy revealed that waterproof masks will be distributed to all audiences attending his 'Soak Shows'.
However, Psy's "responsive measure" is now being met with greater criticism from netizens, as many argued, "The issue can be solved easily if he just doesn't use any water."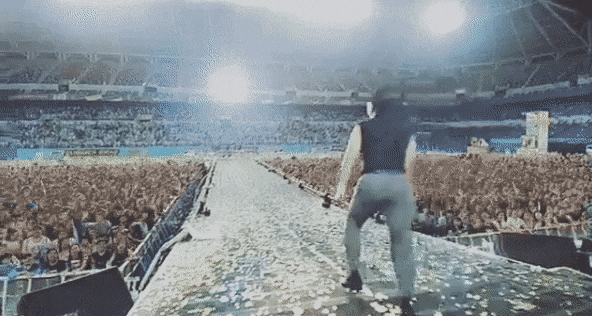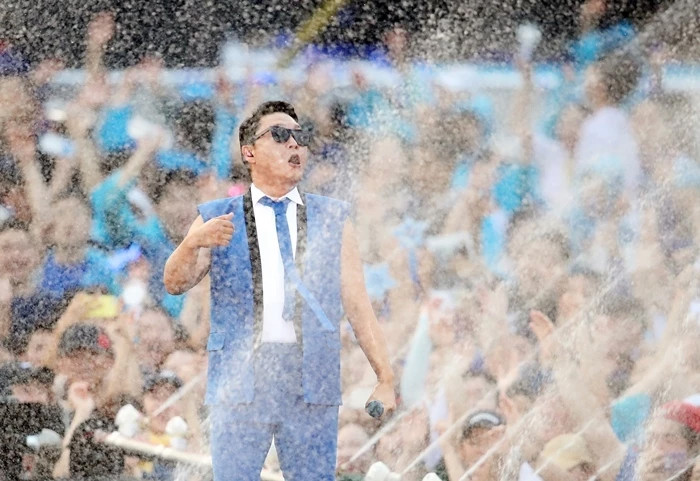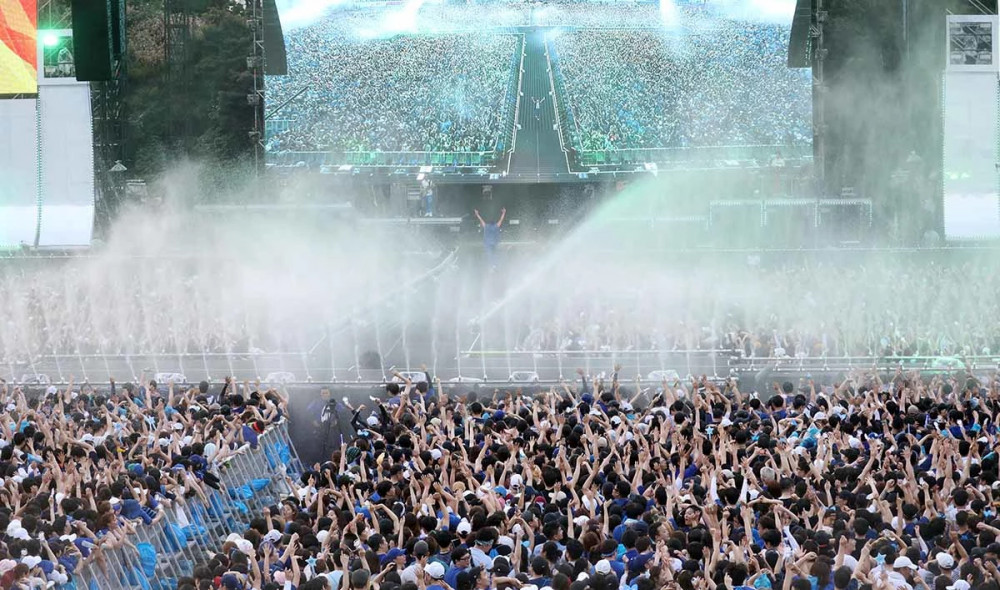 Others said,
"All they're asking is that you not spray water on people. Is that so hard?"
"Just cut back on the water. Why is he trying to pick a fight with the government?"
"So these shows will be wasting water that could be used to help the agriculture industry, and they might expose the crowd to infectious viruses. What's the point of being so stubborn and going forward with them?"
"It's Psy... just a polite warning from the government isn't going to get through to his stubborn head."
"Yes, a reminder that COVID is not 'over'."
"This is just outright selfish. He won't cut water use from his shows because that's his 'brand' when it could harm so many people."
"I don't get it. If there's no water cannons, is it going to affect the show? It's a music concert."
"He passed up on a really good opportunity to say, 'This year, in light of the agriculture industry suffering from heavy droughts, there will be no water used during the 'Soak Show'. He would have received praise if he'd just said that."
Meanwhile, Psy's 'Summer Swag 2022' shows are scheduled to take place in 7 cities across the nation, beginning on July 9 at Incheon's Asiad Main Stadium. A show scheduled in Cheongju on August 27 has been cancelled due to internal reasons.