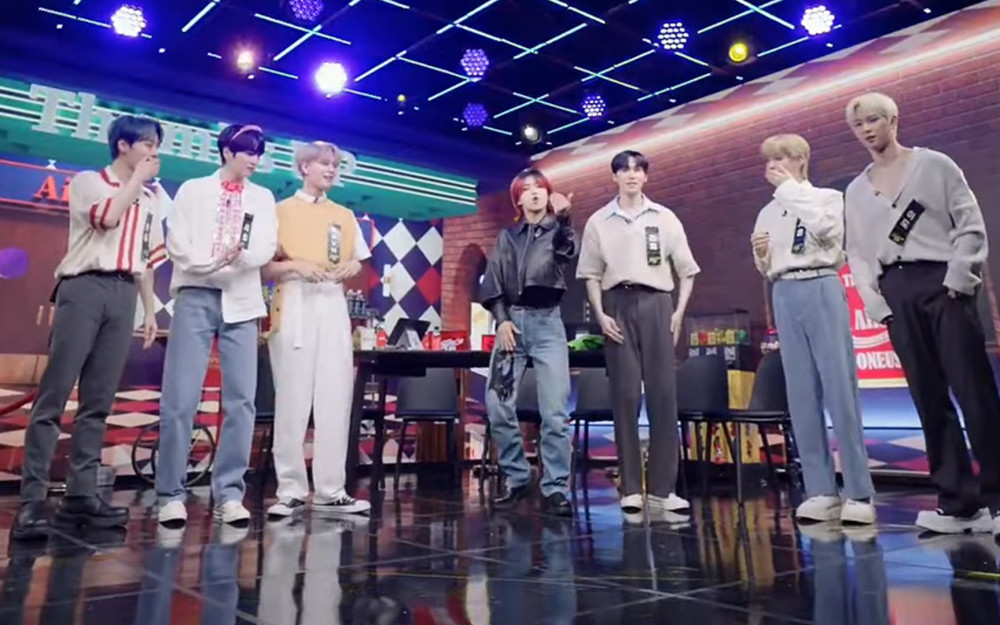 On June 7, ONEUS joined professional dancer Aiki on NAVER NOW's 'Aiki's Thumbs up.'
During this latest talk show, the boys of ONEUS shared various things on the show and talked about their journey in the music industry, as well as introduced their latest album, 'Trickster,' which was released on May 17.
This latest episode garnered much attention, in particular, Aiki's cover dance of the group's title track, "Bring It On."
After ONEUS showed off their performance for "Bring It On," Aiki confessed that she had practiced their choreography and went on to show off her dance moves. Of course, Aiki killed it and impressed the ONEUS members as they praised her for doing a better job than they did.
Netizens were also impressed with how perfect Aiki was able to do the male idol group's choreography and commented, "Wow, Aiki is so crazy good," "I watched that video so many times right now," "She's so amazing," "She's so awesome," "She's so cool," "ONEUS was right, she did dance better than them, lol," "I saw this dance video and got curious about their song and listened to their song," "I knew she was a good dancer but she's amazing," "my mouth dropped when I watched her dance," and "So crazy."