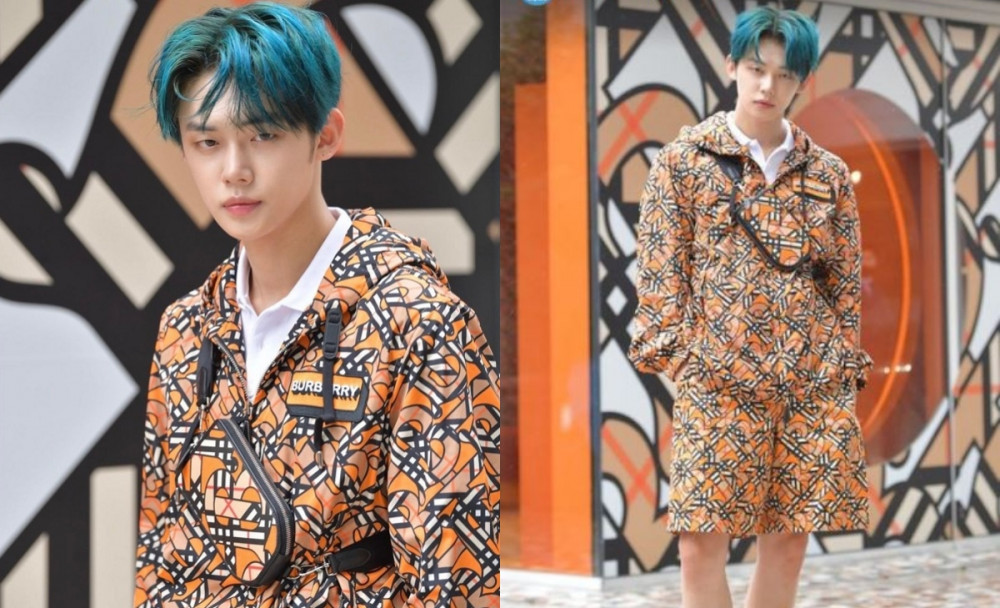 Netizens became excited after seeing TOMORROW X TOGETHER's Yeonjun in bright blue hair at the recent Burberry 'TB Monogram' fashion event.
On June 29, one netizen created a post on an online community forum titled, "I'm so nervous. Choi Yeonjun's blue hair is always legendary." Here, the netizen included screenshots of various Instagram stories posted by Dispatch Style, revealing photos from the recent Burberry fashion event attended by many celebrities in South Korea. Here, TXT's Yeonjun was also seen attending the event and showed up in bright blue hair, completing his look with an outfit from one of Burberry's collection. Upon seeing his photos, many netizens flocked to the comments to praise Yeonjun's visuals.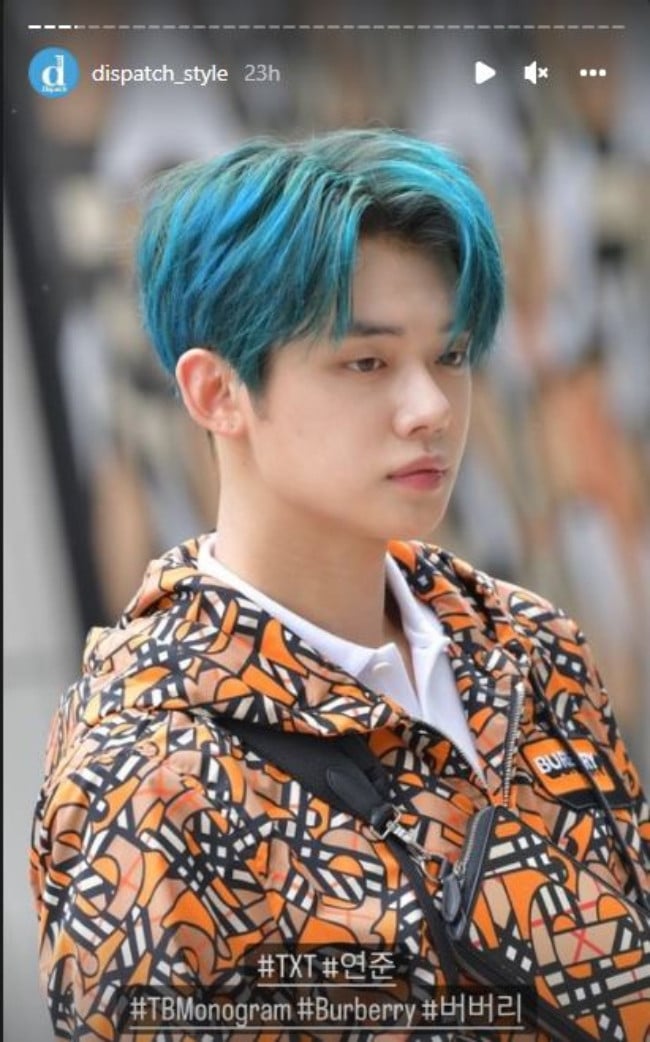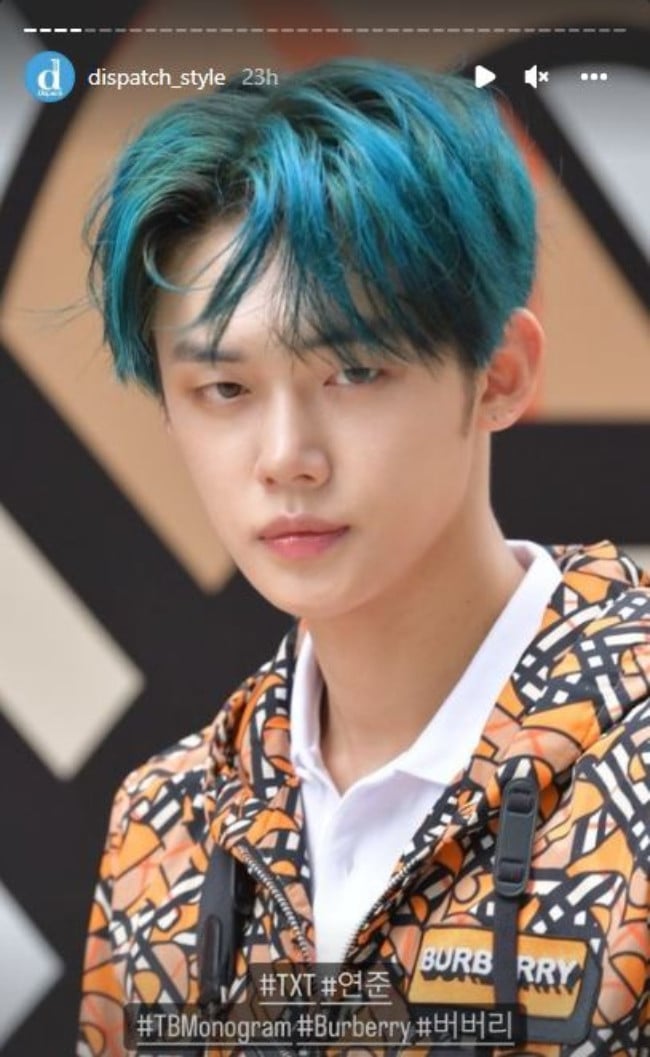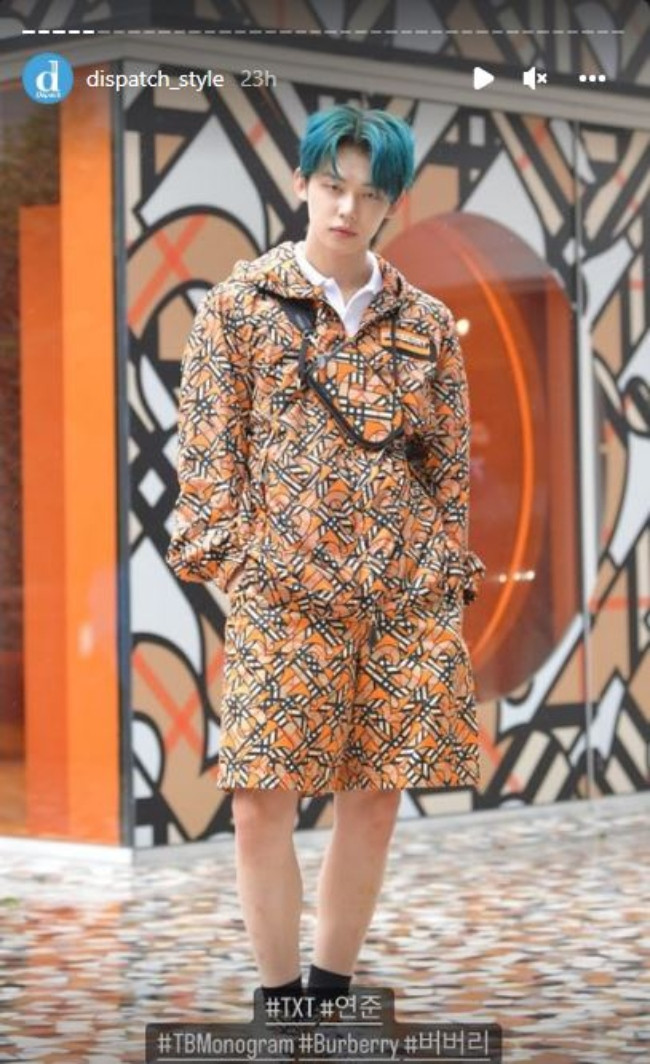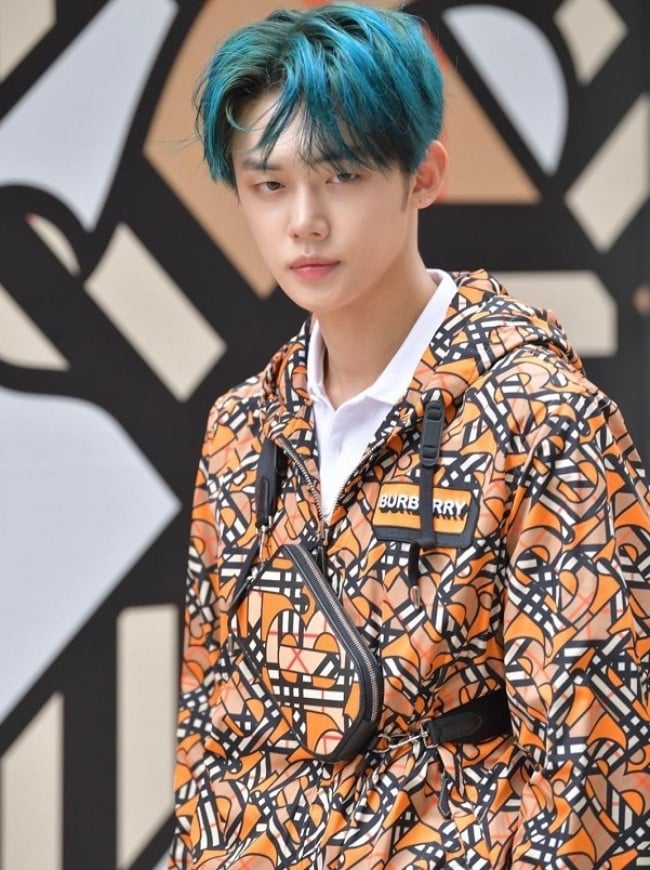 Netizens commented:
"Yeonjun is insane."

"Yeonjun's blue hair is so powerful. He's trending #1 worldwide lolll."

"All the MOAs are in a frenzy right now. They are going crazy for his blue hair."

"I wish he would try dyeing his hair with all the shades of blue."

"The legend has returned."

"Hot guy, jun."

"When I looked at him, my heart stopped. He is so handsome."

"Yeonjun is legendary."

"I love him so much TT."

"I want to see Yeonjun promote with blue hair again. So frickin' pretty."

"Woah, Yeonjun looks so good in blue hair."