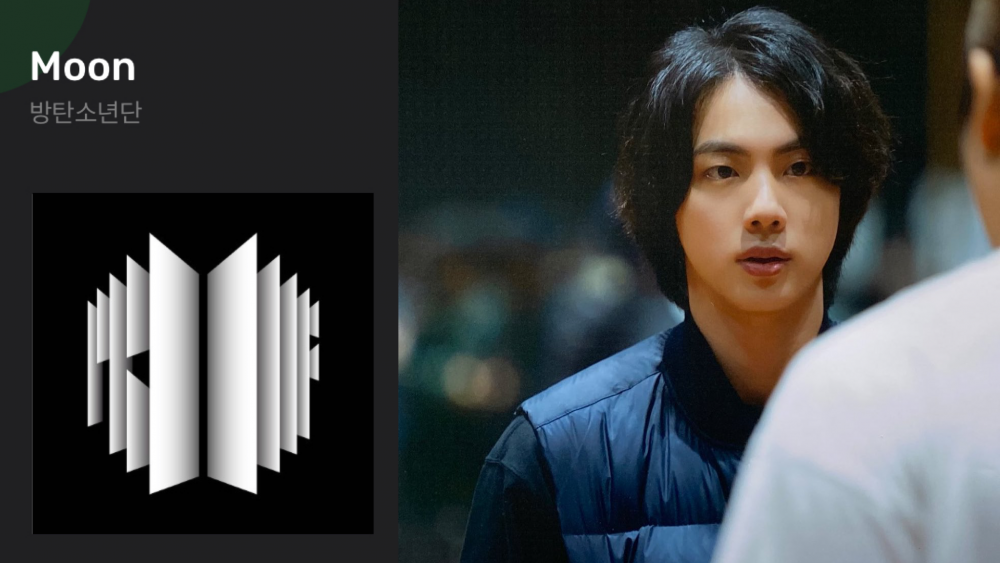 It has been 12 days since the release of BTS's anthology album 'Proof.' As for Jin, it included his old solo song 'Moon' and a new demo song 'Epiphany' (which was available only on CD). Since the release, Jin's songs have achieved the most impressive placements on the charts among BTS's solo songs from CD2.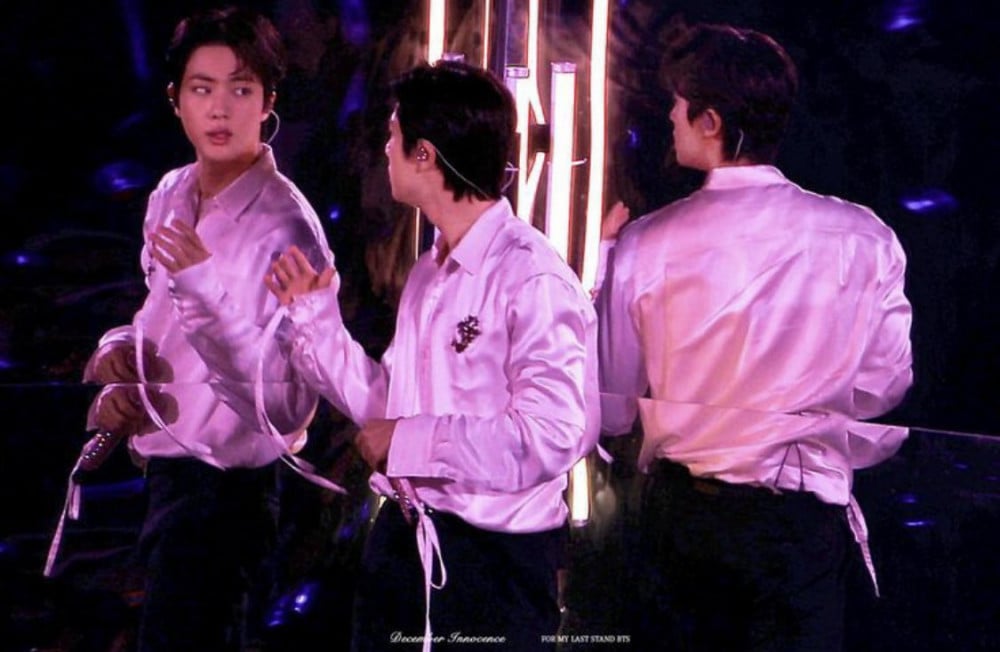 As for Korea, 'Moon' (Proof Version) became the highest-charting solo song on MelOn Real-Time Chart (#32).
The song also has the most unique listeners, indicating how many users came to listen to Jin's song exclusively. Currently, it has 249K streams, being the 2nd most-streamed solo song from 'Proof.' Meanwhile, it is the most streamed on another big music platform, Genie. It also has the largest number of unique listeners there.
It is known that Jin is extremely popular in Japan. His music set so many records there! This time was no different, as 'Moon' was dominating the charts. Japan's largest music platform is called Line Music, and 'Moon' became the first BTS's solo song to enter the Top30 of its Real-Time Chart (#22).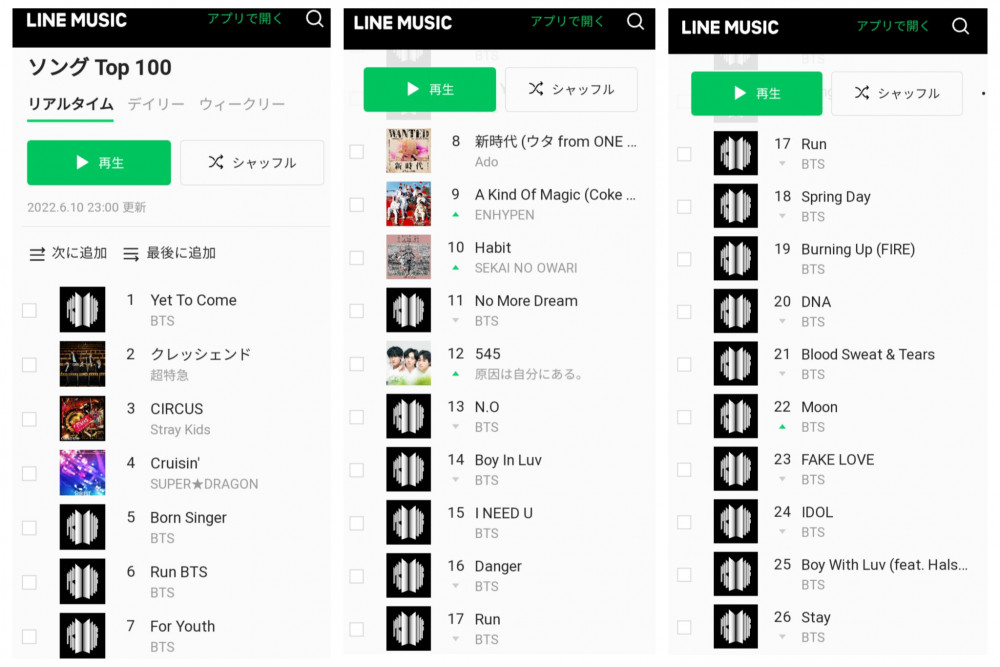 On its Daily Chart, 'Moon' was also the highest - #35. It was the only solo song to continue charting there for days. Hence, on the Line Music Weekly Top100 Chart, it debuted the highest - at #64. 'Moon' is also the only song to be charting on Deezer Japan (#60).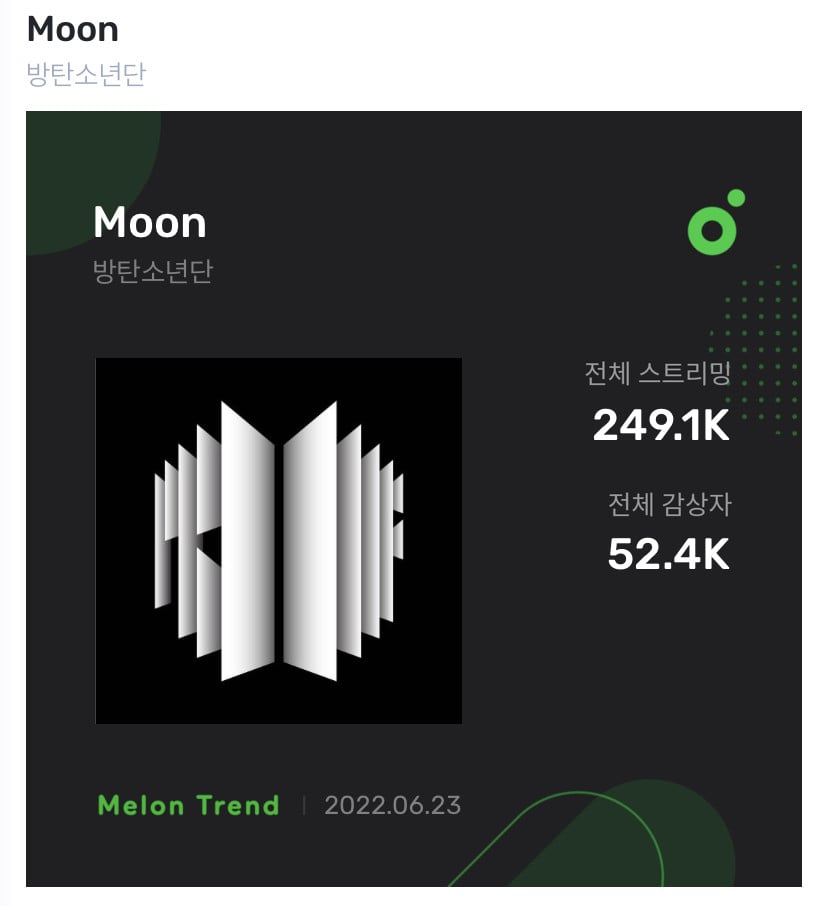 On Spotify, 'Moon' made the 2nd highest number of streams in the first 24 hours, going right behind the highest-placed solo in the tracklist. Its re-entry on Spotify Global was the 3rd highest.
Besides that, 'Moon' became the only BTS's old song from 'Proof' to be charting on European iTunes Chart Top100 (#68)! It was the 2nd highest on iTunes Worldwide Chart. As for Youtube, 'Moon' audio is the most streamed among all solo songs! So many people are enjoying Jin's beautiful composition and vocals.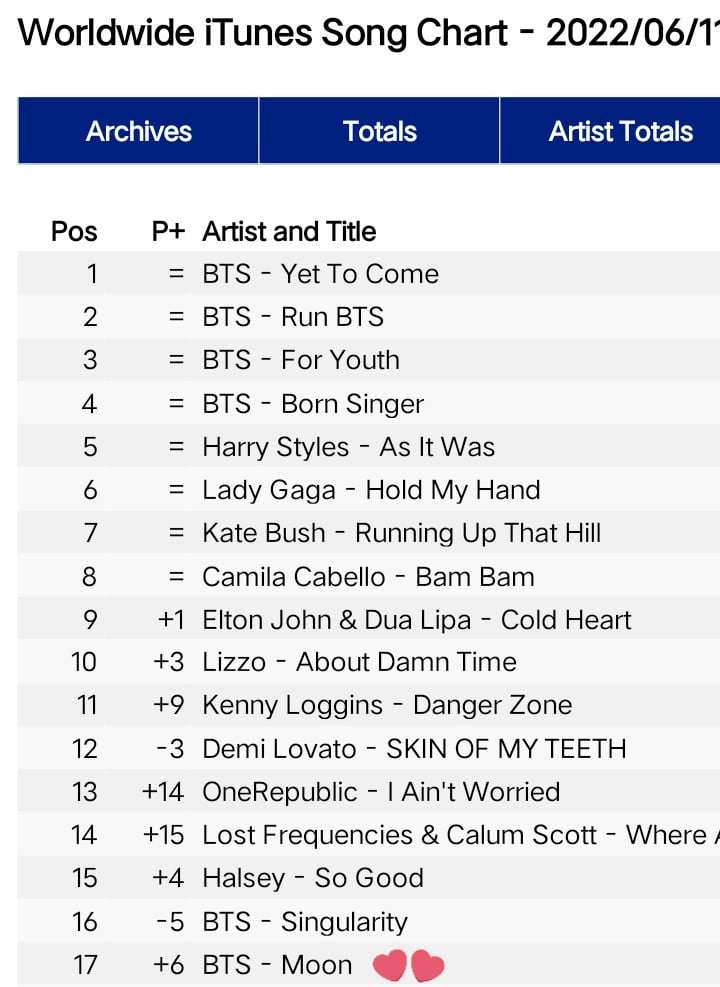 The first week after release, 'Moon' by Jin became BTS's 2nd most shazamed solo song. Moreover, it's topping the Shazam K-pop Genre chart. And is the highest solo on the Shazam Global Chart (#23), while Jin's OST 'Yours' is topping it!
'Epiphany Demo' by Jin also became the most viewed demo on Youtube and charted #1 on Genius Korea. It's fair to say that both of these songs by Jin became the most popular solo songs on 'Proof.' People seem to value his vocal and composing talent a lot!