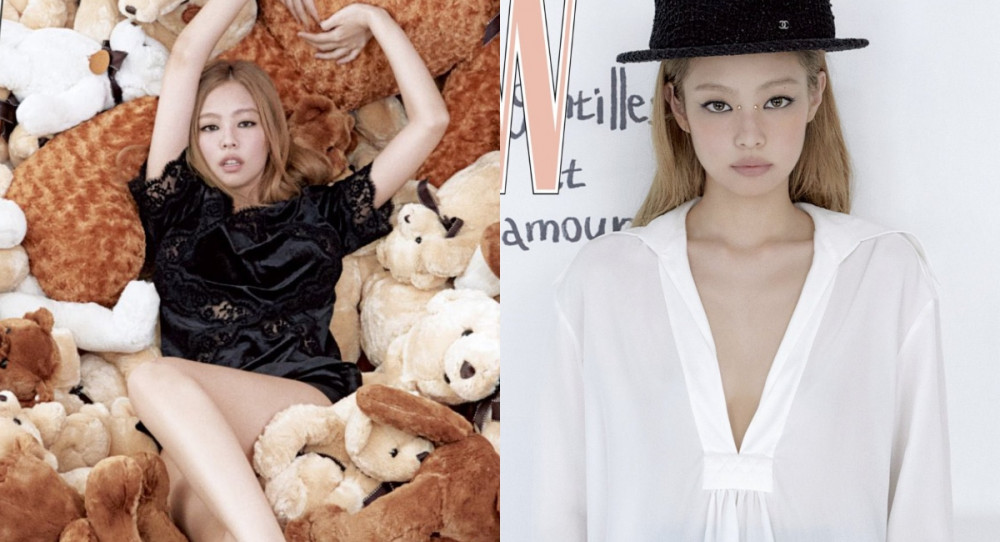 Jennie's latest cover shoot has become a hot topic online!
On June 13 KST, fashion magazine W Korea unveiled the four different covers for their upcoming July issue, all featuring Jennie of BLACKPINK. On the covers, the idol wears Chanel in a variety of styling concepts – from mod to bohemian, modern to Parisian chic.
The unique covers quickly gained attention on Korean online community boards, with netizens commenting, "Wow, Jennie is always pretty," "If they used the first photo's styling as a teaser...," "They're all pretty. Ribbon Jennie in the first one is really a winning combo," "Oh, she's like a different person," "Incredible looks," "Really trendy," "I want to lay down like her in the second one," "A British vibe," "This style is like [Japanese pop singer] Namie Amuro... a 90s J-Pop vibe? Really hip and pretty," and "Isn't the first photo a Barbie doll?"

Check out the covers below, and tell us which one is your favorite look!