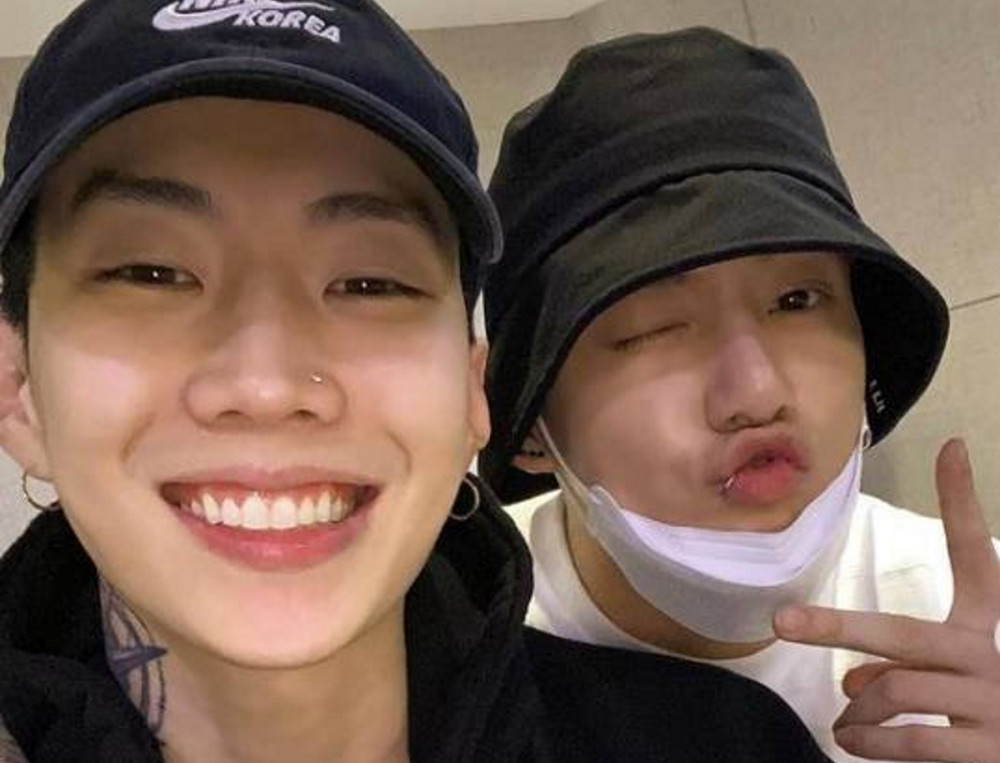 Jay Park shared his thoughts on BTS' Jungkook.

During a recent Instagram live, Jay Park was asked by one netizen, "How did it feel to meet Jungkook?" The former AOMG head expressed, "Jungkook is very humble and cool. We're 10 years apart in age, but there's a good vibe when we're together. I like Jungkook's vocal tone."

This past April, Jay Park shared the below photo of himself and the BTS member in the studio, and many netizens are wondering whether they'll be releasing any collaboration soon.

In other news, BTS announced they'll be taking a hiatus.