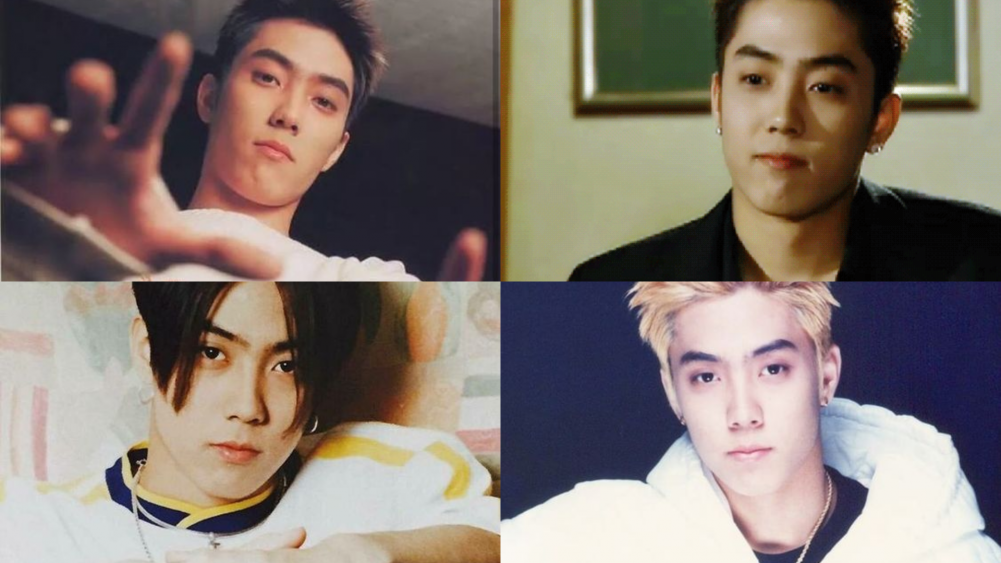 K-Pop group members usually take on various positions that will dictate their main responsibility or main task in the group. Some groups are also divided into units that dictate their main skill, from vocals to rap and dancing. Lately, there are groups without fixed positions, only maintaining the position of the leader on most occasions. Although there are groups without leaders, leaders in most groups act as the glue to hold the members, sometimes take the hard task of bridging the group towards the company, and most of all, care for their members' welfare through their own different ways.

Even in the 90s, when K-Pop groups started prospering and eventually became dubbed the First Generation of idols, there were positions to assume, and probably the most important role was being the leader of the group. The task was definitely challenging, with them being the pioneers and trying their best to make their marks as idols despite being relatively new, alongside all the other responsibilities being a leader entailed.
SECHSKIES, one of the first-generation idol groups in K-pop and considered one of K-pop's first highly successful boy groups, has met its success due to the hard work and amazing talent of its six members, Lee Jae Jin, Kim Jae Duck, Jang Su Won, now past members, Kang Sung Hoon, Ko Ji Yong, and their leader, Eun Ji Won.
Eun Ji Won is a household name in Korea for his great performance since his debut and a spearheading leader in how relationships between fans and idols came to be. He's been known as one of the leaders who has shown exemplary yet unique love towards his members and even more to their fans called Yellowkies. His leadership shone even more after their disbandment during the peak of their careers in 2000, collaborating and performing with his members from time to time and becoming their leader once more as they reunited in 2016.
Here are some of the things you should know about Leader Ji Won!
Eun Ji Won in SECHSKIES
As mentioned, Ji Won has been the leader of SECHSKIES and led the group to undeniable success alongside his members. He has also taken the positions of main rapper and sub vocalist and is also part of the subunit, Black Kies, which mostly took charge of rapping compared to White Kies, who was in charge of the vocals. Eun Emperor, as the members call him, had stolen hearts as an active idol with his charisma and talent. Here are some of SECHSKIES' discography that you should give a try!
1. School Anthem / School Byeolgok
2. The Way This Guy Lives - Pomsaengpomsa

3. Road Fighter
4. Couple
5. Heartbreak
6. Chivalry

7. Com'Back
8. Hunch

9. Three Words

10. Be Well
11. Sad Song
12. Something Special
13. Smile
14. All for You
15. Don't Look Back

Eun Ji Won as a soloist
Aside from being a leader and a member of a group, he was also a soloist, just recently taking the moniker of G1 in reference to his name, where he showcased more of his hip-hop and rap side and wrote songs for his own albums. He has also collaborated with several singers and rappers in the industry and performed very well through his solo work. Here are some of his solo works you should try to listen to!
1. Murmur

2. Drunken in Melody
3. All Famy

4. Adios

5. Dangerous

6. While Drunk

7. What U Are

8. Trauma
9. I'M ON FIRE
10. Eun Jiwon Go Jiwon Go

Eun Ji Won, as a member of other groups and collaboration
When he ventured into becoming a soloist, he became part of various project groups such as Clover, formed alongside Gilme and Mr. Tyfoon, and HotSechgodRG, formed with first-generation idols Chun Myung Hoon of NRG, Tony An, and Moon Hee Joon of H.O.T. and Danny Ahn of g.o.d. Here are some of the songs from his project groups and his collaborations.
1. La Vida Loca
2. A Guy Who I Know

3. Like a Fool

4. Present

5. May I Love You

6. Love Song
7. My Love
Eun Ji Won as an entertainer.
He was also an entertainer, with some of his own fans, fondly called 1KYNE, who have known him first through his variety shows. Despite being originally an idol, singer, and rapper in nature, he showed great potential in variety shows and eventually became a steady part of his career. He became part of multiple variety shows as the main cast and did not hesitate to do his part as an entertainer, gaining him nicknames such as Eunchoding referencing his childish attitude and the Old Crazy referencing his antics and being the original perpetrator of unthinkable strategies in missions. He has also received awards such as Best Entertainer and a Grand Award (Daesang) for variety shows. Here are some of the variety shows that will make you laugh and introduce you to the unique charms of Ji Won!
1. 2 Days 1 Night Season 1
2. Jiwhaza

3. First Day of Work

4. New Journey to the West

5. Kang's Kitchen

6. The Human Condition

7. Plan Man

8. Unexpected Q

9. School Attack

10. Perfect Combi

11. Naturally

12. Three Meals in Iceland

13. Cabin Crew

14. Friday Joy Package

15. From the New World
16. Spring Camp
17. Three Meals for Four
18. MINO's Pilot: Lost
19. Don't Look Back

20. Master in the House
Eun Ji Won as an actor.
After taking part in a titular movie back in 1998, titled SEVENTEEN, which featured the rest of the members of SECHSKIES and became the first K-Pop group to ever film their own movie, he has also participated in several films and expanded his horizon by taking part in a drama series. Here are some of the shows you should watch to witness actor Ji Won!
1. Reply 1997
2. Seventeen
Eun Ji Won is really charming in many different ways, as seen in his projects and shows! Where have you first seen and learned about Ji Won? Which among his projects, shows, or music did you like the most?