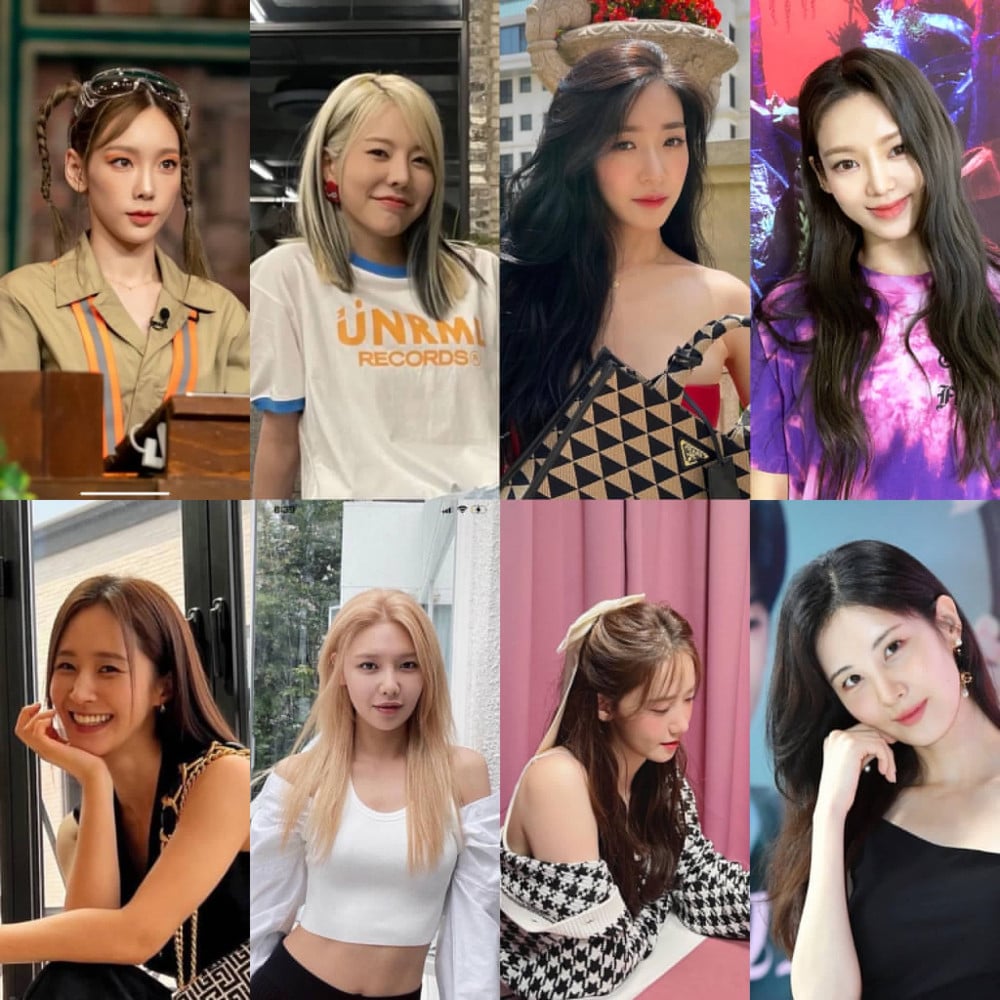 Girls' Generation is nearing their comeback this year to celebrate their 15th anniversary.
On June 17, one fan posted a compilation photo of the members' latest hairstyles. In the photo, the eight members are seen with different hairstyles, and netizens are speculating that they are preparing for their new album.

In particular, member Sooyoung had already garnered much attention with her newly dyed hair recently as she posted photos on her social media. Additionally, Sunny also changed her hair the most with blond hair and black highlights.
Netizens commented, "They're so pretty," "So crazy," "Sooyoung's strawberry blonde hair is so pretty, I love it," "Sunny's hair!!" "Sooyoung used to look like an actress but now she looks completely like an idol," "I think Hyoyeon's hair is crazy, I love it," "How can they be so beautiful like that," "Sooyoung is back to having idol hair," "Girls' Generation!" "I'm so looking forward to their comeback, their hair reminds me of 'Holiday' promotion," "I'm tearing up because they all look so pretty," "They're really getting ready for a comeback," "Hyoyeon with dark hair look so fresh because I'm so used to her with bleached hair," and "Tiffany is so gorgeous."