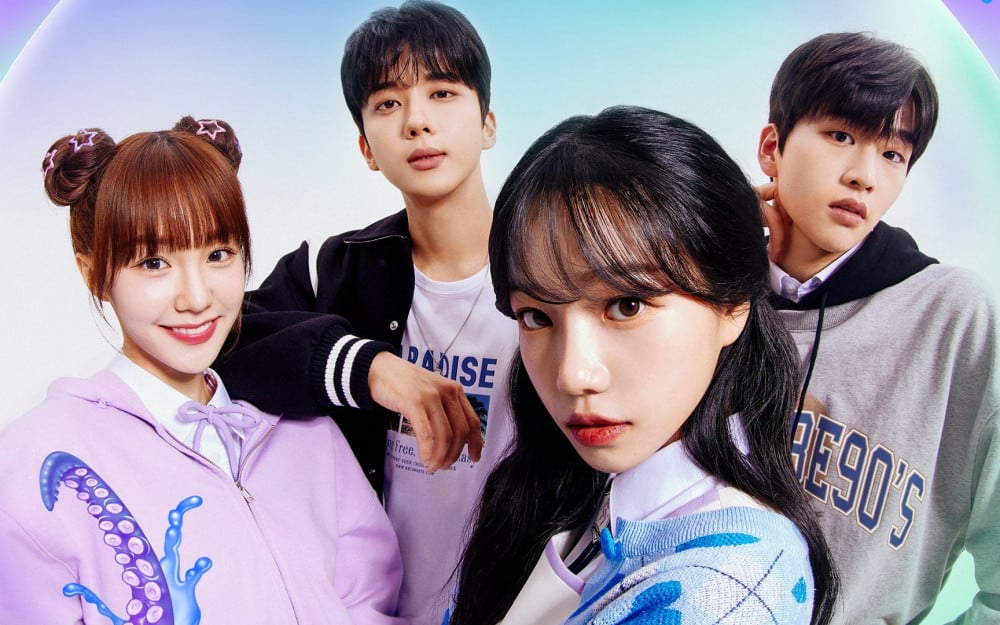 The poster for the new Playlist Studio drama 'Mimicus' that will take place in the Plyverse universe was revealed and announced its premiere on July 22.
'Mimicus' is a teen drama depicting the fierce competition of high school students who strive to prove themselves to be the "real deal" in a world where mimicking and copying are accepted as the norm.
All of the Playlist Studio projects and dramas take place in the same universe called Plyverse. So far, dramas such as 'Love Playlist' and 'A-Teen' have already been released with the storyline taking place in the same universe.
The poster that was released reveals the four main lead actors against a blue and purple bubble. Former B.A.P member Yoo Young Jae, former IZ*ONE member Jo Yu Ri, rookie actor Kim Yoon Woo, and Woo!ah!'s Nana will play different leading roles as the arts high school students.
Meanwhile, 'Mimicus' will premiere on NAVER NOW. on July 22 KST.