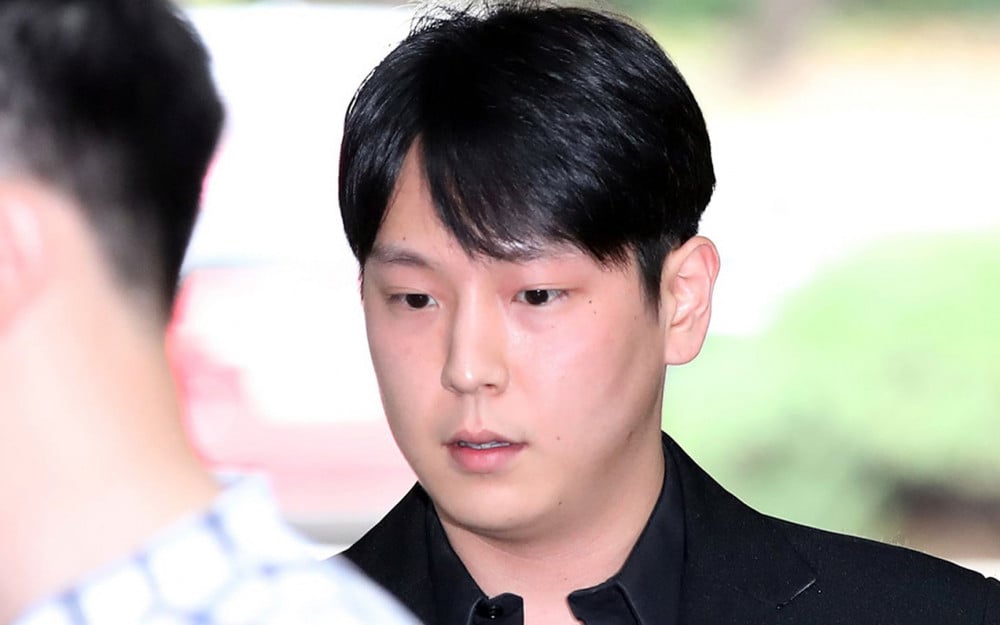 Former B.A.P member Himchan told his side of the story for his alleged sexual molestation case.

Previously, Himchan was revealed to be facing a new lawsuit for sexual molestation in the process of appealing his sexual assault case from 2019. Reports state two women filed a lawsuit against the former idol star this past April for allegedly sexually molesting them on an exterior staircase at an establishment in Yongsan-gu, Hannam-dong. According to the women, an allegedly drunk Himchan took one of their phones while waiting for their food to arrive, and when confronted, he touched one woman's waist and asked to "go upstairs together." The other woman claimed he attempted to touch her chest.

Himchan recently met with the Kyunghyang Newspaper in Seoul to tell his side and stated he'll dutifully undergo investigations. He expressed, "I'm so upset this happened. It's scary. It's embarrassing that I'm blindly being accused of being a perpetrator." His legal representative also stated they have CCTV evidence of the incident that will clear Himchan from the allegations.

The former B.A.P member revealed he and the two women have different stories. Himchan stated he drank with them on the second floor of an acquaintance's bar after he helped serve drinks as it got busy. The two women in question mistook him for an employee and ordered from him, and he later naturally joined their table. After putting his phone down, Himchan explained he accidentally took one of the woman's phones as they had the same model, but he returned it at the front of the entrance.

The stairs outside of the business are reported to have an estimated slope of 55 degrees, and Himchan claimed he touched one of the woman's waists to escort her down the stairs as people were densely gathered on the narrow staircase. His lawyer stated, "It was physical contact to the extent he grabbed one side of her waist and pushed a bit to prevent her from falling due to other guests. It's difficult to say from a third party view that he did this with sexual intentions... We hope the CCTV will resolve the misunderstanding." The lawyer continued, "We don't understand the other woman's position at all. She claimed he had tried to touch her chest, but we don't know why she's claiming that."

Himchan concluded, "I'm now deeply reflecting on my past and living with my family. I'm trying to work hard thanks to my family. The first trial of the case hasn't ended yet, but I'll faithfully do my best to make sure my self-reflection is not in vain. I really don't know why the accusers in this case are doing this to me. I will faithfully undergo investigations, so the facts can be accurately revealed."

What are your thoughts on the situation?