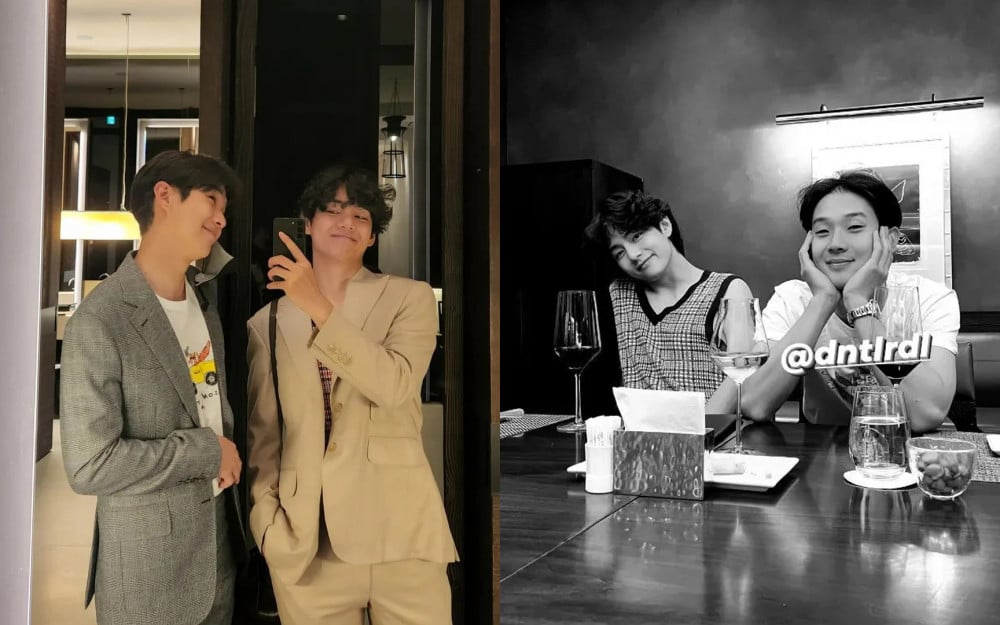 On June 20, BTS member V updated his Instagram story and posted photos showing that he spent some quality time with actor Choi Woo Sik.
V also revealed that he went golfing by posting a short clip of his golfing skills. The Instagram story that the global idol uploaded garnered more attention as he posted photos of Choi Woo Sik as well. It seems that the two celebrities spent the day doing various activities and having a meal.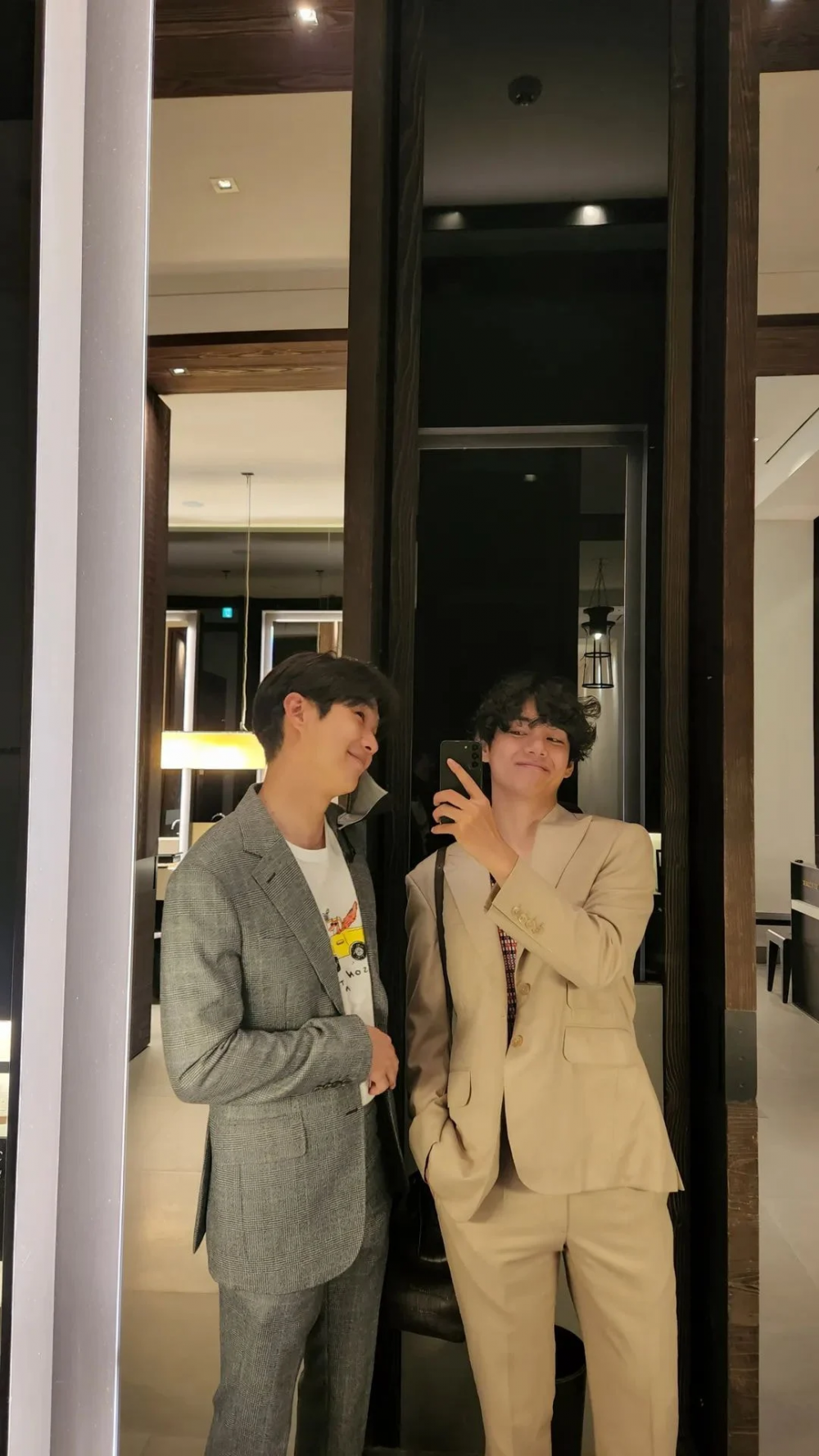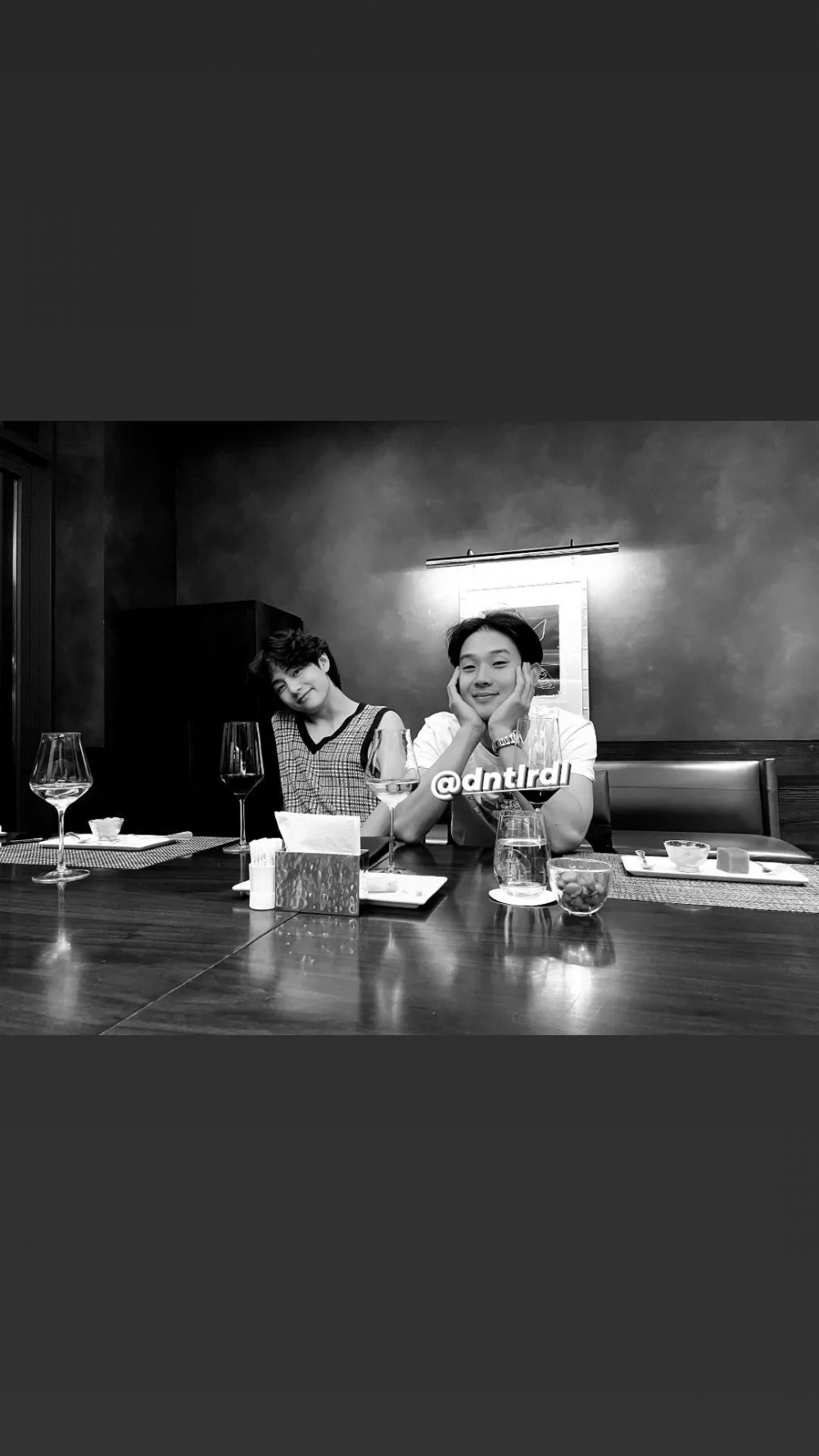 After seeing the idol's latest social media update, fans could not get enough of Choi Woo Sik and V together. These fans expressed how they wish they can see more of V and Choi Woo Sik together and commented, "So cute," "I really want to see them more together," "These photos are adorable," "I think it's so cute that V wears a suit all the time," "Both of them are so cute," "Those are the two celebrities I love," "Oh wow," and "I wish they can hang out more often and post photos and videos for us to see."