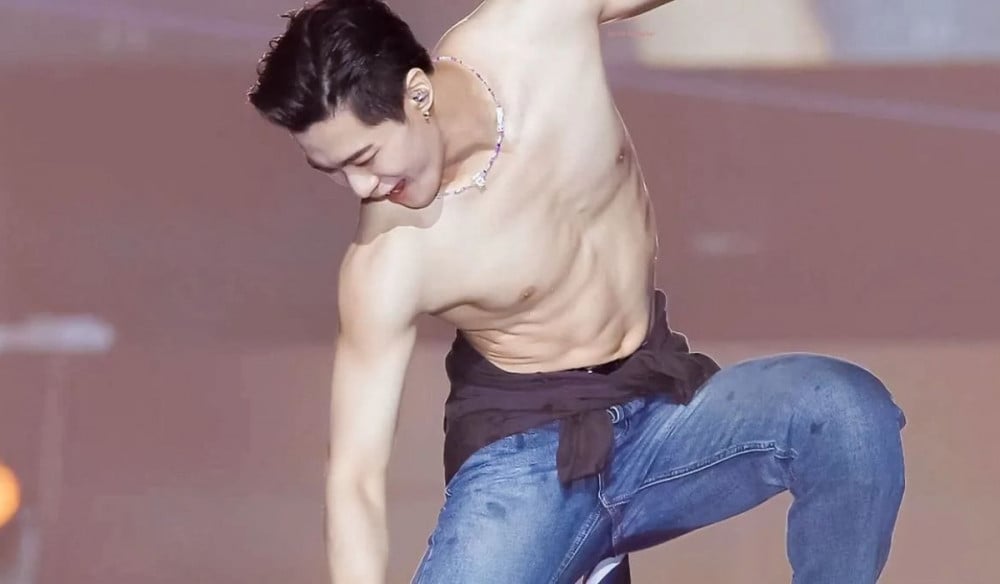 Fans are gushing over ASTRO member Moonbin's physique.
On June 4th, ASTRO performed the last show of their 3rd Japan concert 'The 3rd ASTROAD to JAPAN [STARGAZER]'. At the end of the show, member Moonbin performed their song "Call Out" shirtless during the encore stage at the end of the show.
Shortly after the concert, snippets of his performance circulated online, making many fans swoon over his physique.

Fans shared their reactions: "Moonbin why didn't you do that in Korea 😭"
"lol I thought Japan banned screaming at the concert? The crowd is going wild"
"You can't hold your screams when he's performing like that in front of you lol"
"Wow...I didn't know I liked Moonbin"
"For some reason, I can't stop watching this"
"He has really nice skin...I'd kill to have clear skin like him"
"Moonbin should definitely make it up to Korean fans after he comes back lol"
"Whoa, he lost a lot of weight"
"I'm using this as my fitspo from now on lol"
"I saved these even though I'm not his stan. This man is gorgeous"