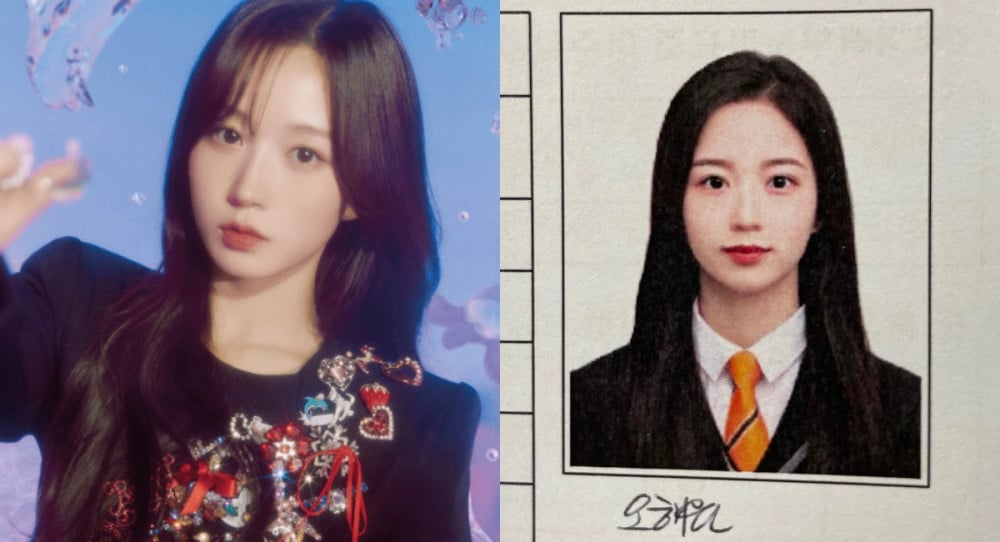 NMIXX's Haewon recently wowed fans with her photogenic beauty.
On June 12 KST, the JYP Entertainment idol took to NMIXX's official Instagram account to share a set of photos of her in high school, including a yearbook photo.
"I've finally found a photo of me wearing a school uniform... in a yearbook... ha," Haewon captioned the image. "The second and third photos are high school Haewon 👶." In the yearbook photo, pre-debut Haewon seems to already be boasting celebrity-grade visuals with clear skin, an elegant side-part, and an overall innocent look. Her full name, Oh Haewon, is also written underneath. Meanwhile, the other photos show her everyday teenager side, taking selfies of herself in a grey hoodie with her ears playfully sticking out.


Comments from her fans included, "Uniform-wearing yearbook Haewon is so pretty! And high schooler Haewon taking photos at home is also super cute!," "Of course Haewon is a ulzzang," "So pretty," and "Unnie, your uniform necktie is the same as mine... My unnie who suits an orange necktie."
Check out the original Instagram post below!