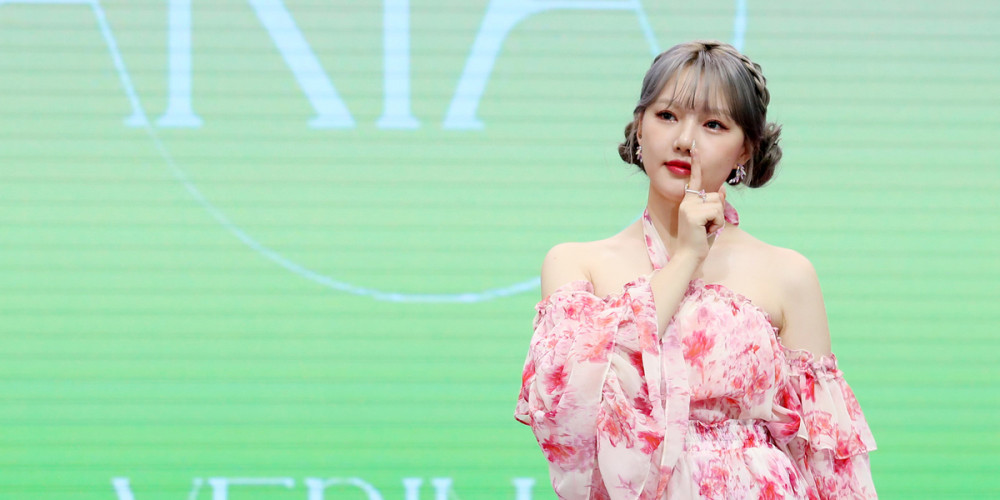 On May 18, former GFriend member Yerin attended a media showcase, signaling the release of her 1st mini album 'Aria'.
On this day, Yerin shared her thoughts on debuting as a solo artist, approximately 7 years after her debut as a member of GFriend. The artist relayed, "I'm so nervous. A part of me is worried that I might mess up, but I have confidence in myself. I'm debut again as a solo artist, and I feel the same nerves that I felt when I first debuted."
Next, Yerin discussed her participation in designing her solo debut album from start to finish. She said, "I was actively involved in the process from the very beginning, from when we first started listening to demo songs, to the selection, and so on. The concept development did not proceed onto the next stage without my feedback. In truth, it was hard. I liked both concepts, but I ultimately had to choose one. I made my decisions while hearing the opinions of many fellow staff members and creators."
Finally, Yerin commented on the individual activities of her fellow GFriend members, and their continued friendship even after the group's disbandment. She stated, "The members sent me a lot of encouragement. They asked me if I was nervous. When the other members first heard the song, they asked if I thought I could pull it off on my own. They were worried for me, but the more I practiced, the more I grew confident."

Meanwhile, Yerin's 1st solo mini album 'Aria' contains a total of 5 tracks, including her debut title track, also called "Aria". The album drops later today on May 18 at 6 PM KST.