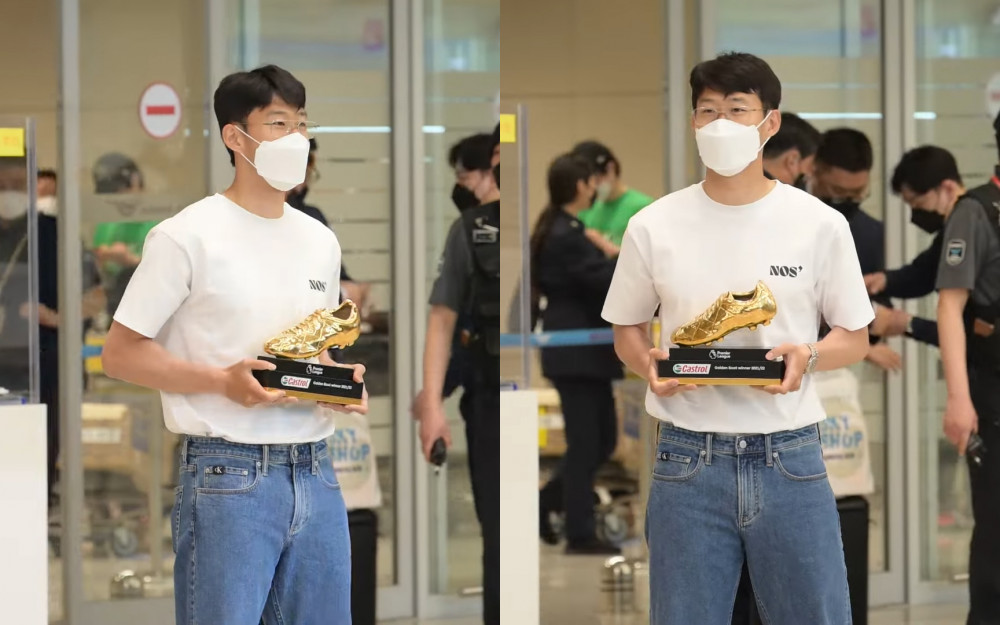 Tottenham Hotspur striker Son Heung Min returned to South Korea after winning the Premier League Golden Boot and garnered much attention with his return ceremony.
On May 24, Son Heung MIn landed in South Korea through the Incheon International Airport. He returned with the Premier League Golden Boot and showed off his winning trophy at the airport on this day. After showing off the trophy, Son Heung Min bowed to the press and made his way out of the airport.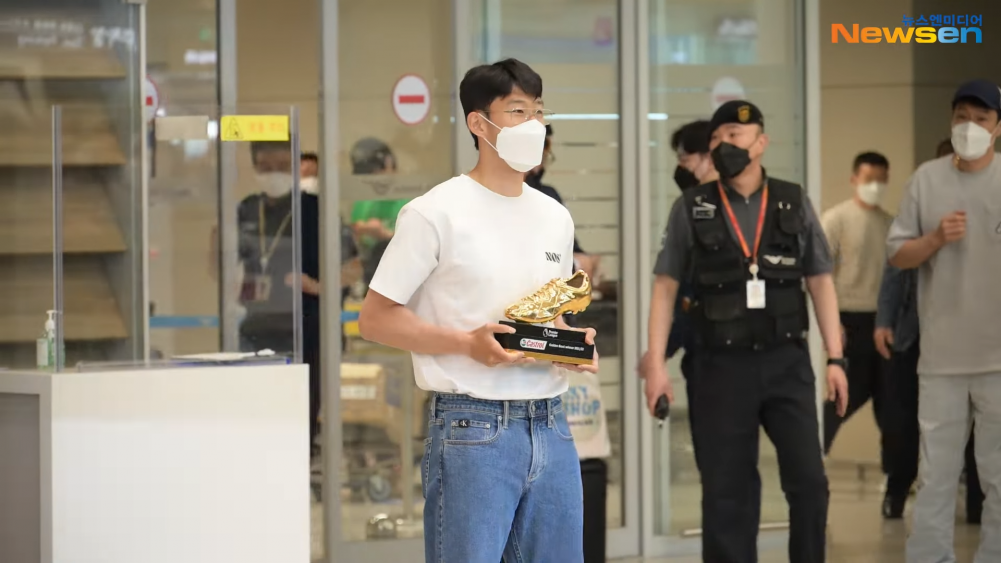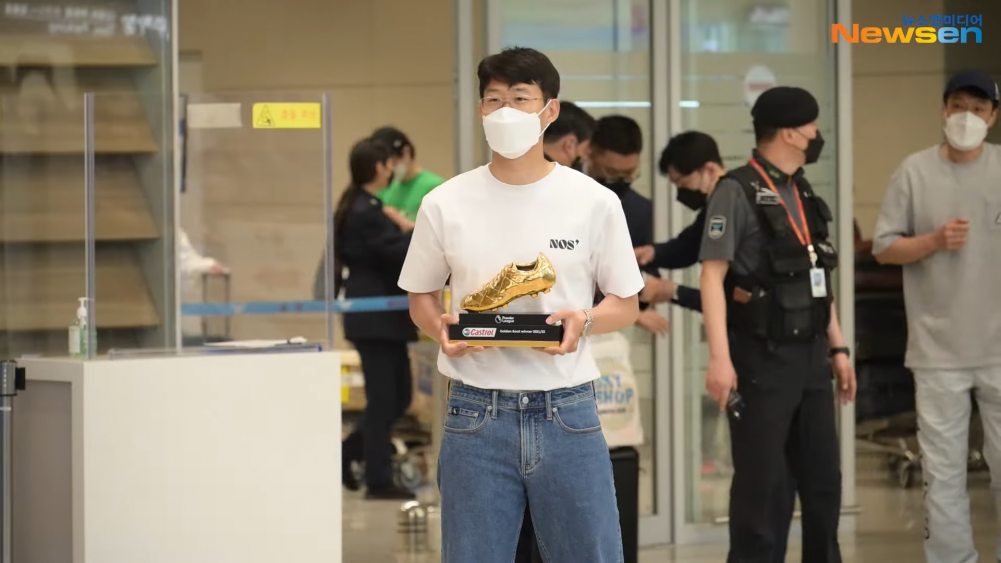 He did not stop for an interview on this day but garnered much attention with the Premier League Golden Boot trophy. The Golden Boot goes to the player who scores the most goals in a Premier League season. Both Mo Salah and Son Heung Min shared the Premier League Golden Boot award as they both tallied 23 goals.
Son Heung Min will be taking time to recuperate and recharge. Thereafter, he will join the national soccer team's training on the 30th of this month.
Korean netizens were proud to see Son Heung Min return with such a prestige award and commented, "I'm so proud. Congrats, congrats," "Where is Son Heung Min's photo? All I see is the light," "Wow, the golden boot is so shiny," "Wow, he's awesome," and "Oh my, oh my!!! I'm so proud!"