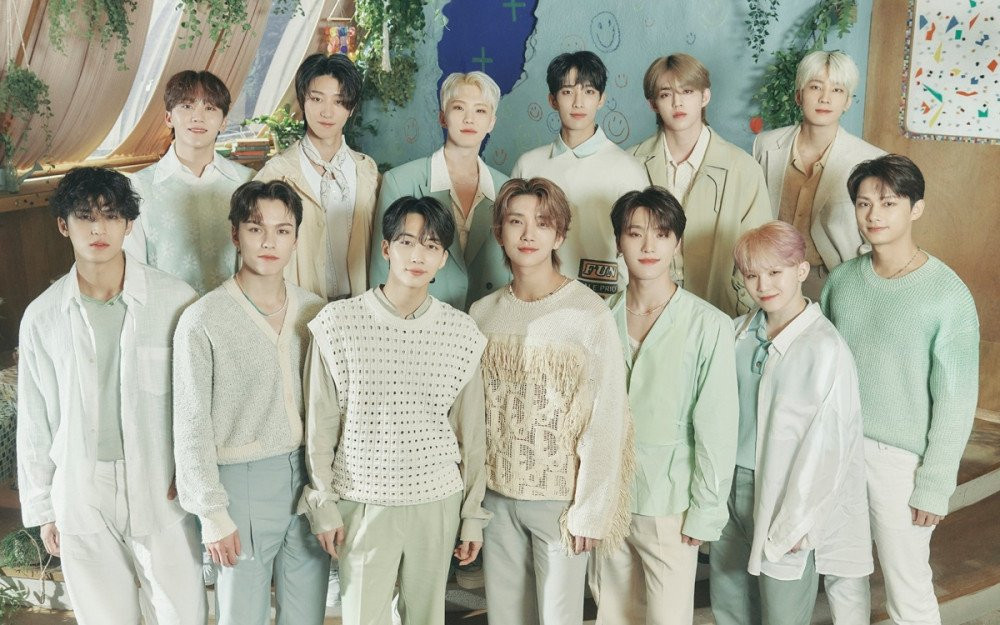 Seventeen's highly-anticipated 4th full-length album 'Face The Sun' as well as its title track "HOT" have topped various iTunes charts across the globe!
First, 'Face The Sun' debuted at #2 on the worldwide iTunes album chart and at #7 on the European iTunes album chart. Further, the album has hit #1 in a total of 22 countries, including Brazil, Cambodia, Chile, India, Indonesia, Japan, Malaysia, the Philippines, Saudi Arabia, Singapore, Taiwan, and Vietnam.
In particular, the album's title track "HOT" debuted at #5 on the worldwide iTunes song chart. The song also reached #1 on iTunes 'Top Song' chart in 26 different regions, including Poland, the Philippines, Qatar, and Russia.
In other news, Seventeen were able to smash their own first-day sales and first-week sales record with 'Face The Sun' as it sold a whopping 1.7 million copies on the first day of release. It also makes them the second-ever K-Pop act to sell over 1 million copies with an album on the first day, joining BTS.
Congratulations to Seventeen! Have you been listening to 'Face The Sun' on repeat?