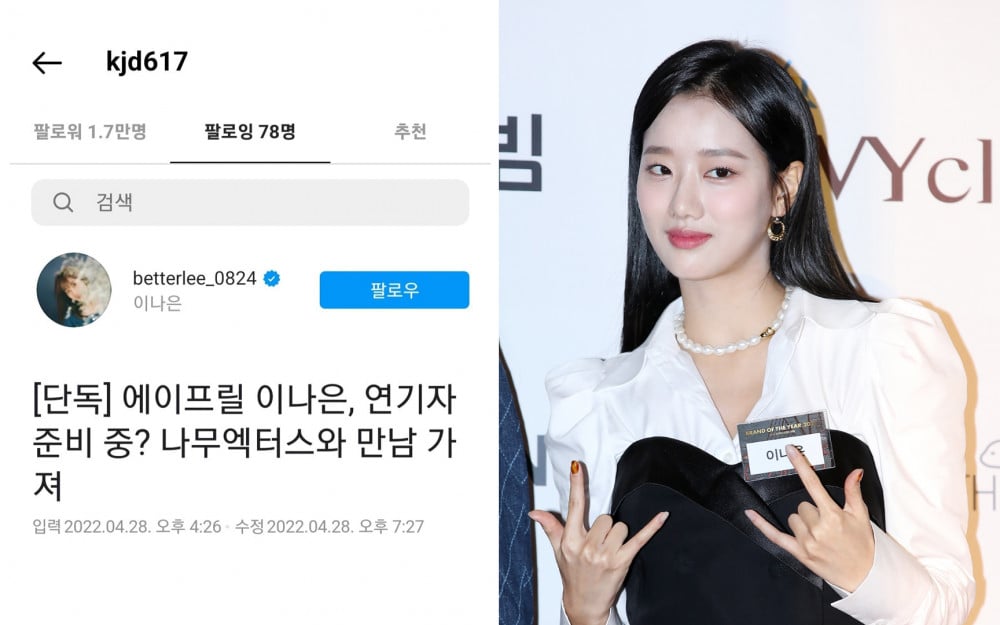 It was previously reported that former April member Naeun was in talks of signing with Namoo Actors and preparing to become an actress rather than resuming her career as an idol singer.

According to reports on April 28, Naeun is signing with Namoo Actors, the label of actors like Lee Jun Ki, Park Eun Bin, and Seohyun of Girls' Generation. One insider stated, "Naeun has contacted various actor agencies, including Namoo Actors. She seems to be preparing to become an actor, not an idol or solo singer." Namoo Actors then responded, "It's true we've recently contacted Naeeun. However, nothing has been decided yet regarding whether or not she'll be joining."

It has been approximately a month since the reports were made, and the president of Namoo Actors was recently found to have followed Naeun on Instagram. Therefore, there are many netizens who believed that the encounter between Namoo Actors and Naeun ended positively and the former idol will be joining the agency to make her come back as an actress.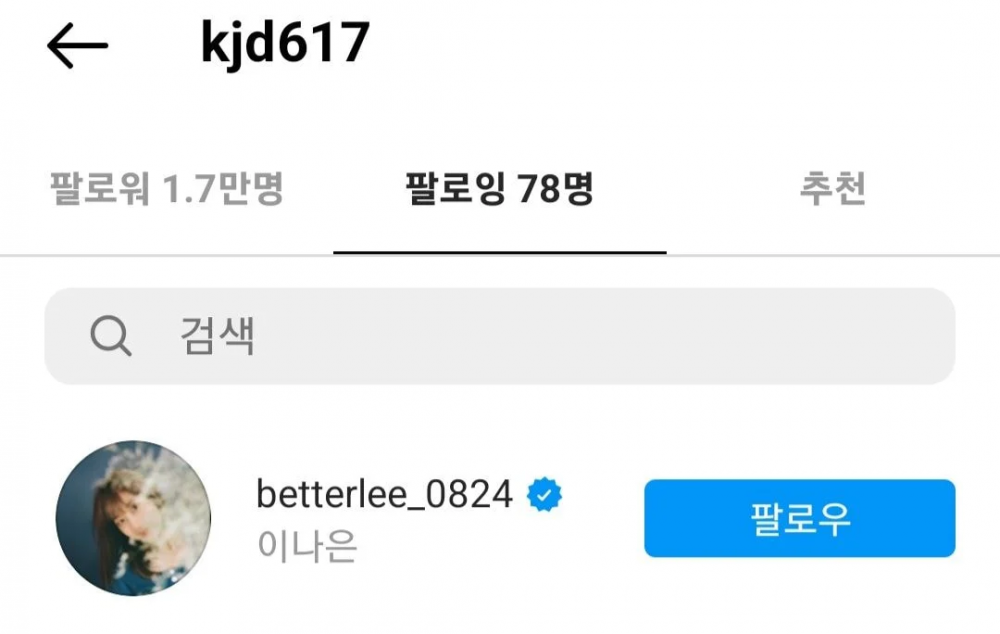 Nevertheless, there are many netizens who are expressing their disappointment toward Namoo Actors, as many believe that the agency has signed Naeun. Many commented, "I'm disappointed with Namoo Actors," "I thought Namoo Actors said they believe people's character is the most important," "There are so many other aspiring actors, why do they need to sign with Naeun?" and "They really signed her? wow, lol."
Although there were many criticizing the management company, there was a handful of netizens and fans who showed their support for Naeun as well. They commented, "Fighting Naeun," "Congrats," "I can't wait until she comes back," and "Hwaiting Naeun."
Meanwhile, Naeun was a member of April, which announced its official disbandment this past January, following the bullying controversy.