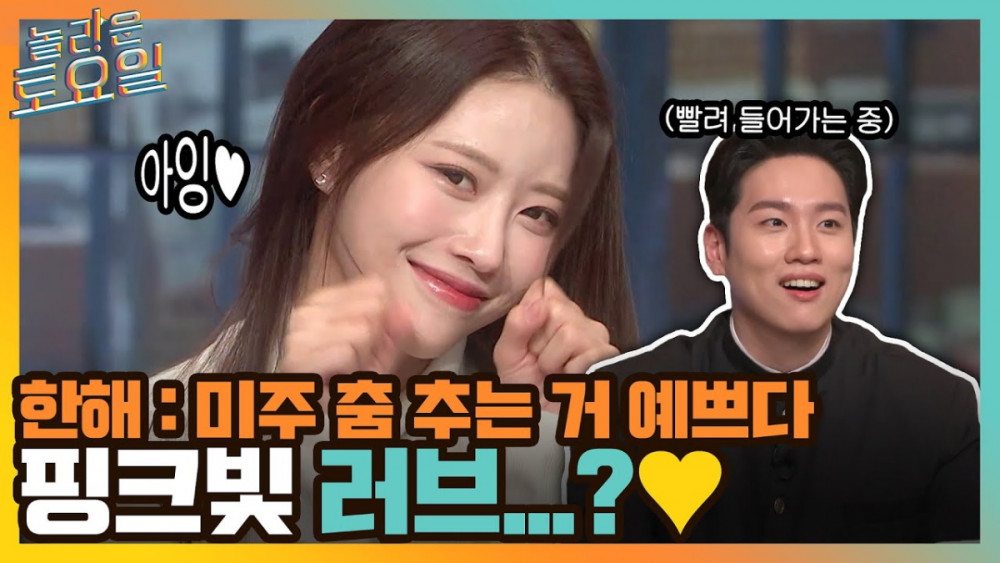 Lee Sang Yup revealed his jealousy over Lee Mi Joo and Hanhae's close friendship.

On the May 21st episode of 'Amazing Saturday', one of Lovelyz' songs came up in a quiz, and MC Boom expressed, "It's Lovelyz. The group that Lee Sang Yup's younger sibling belongs to." Lee Sang Yup then said, "These days, Hanhae seems to be closer to Lee Mi Joo than I am."

When the attention was focused on Lee Mi Joo and Hanhae's supposed "some" relationship, Hanhae responded, "I don't know either. I'm confused." As for whether they ever text one-on-one, he answered, "I've texted her before."

Hanhae continued, "Mi Joo is not the type to reply. See you at the end of the week, Mi Joo." Lee Sang Yup then commented, "There is a gathering of brothers to protect Lee Mi Joo. Yoo Jae Suk, HaHa, and I are a part of it."