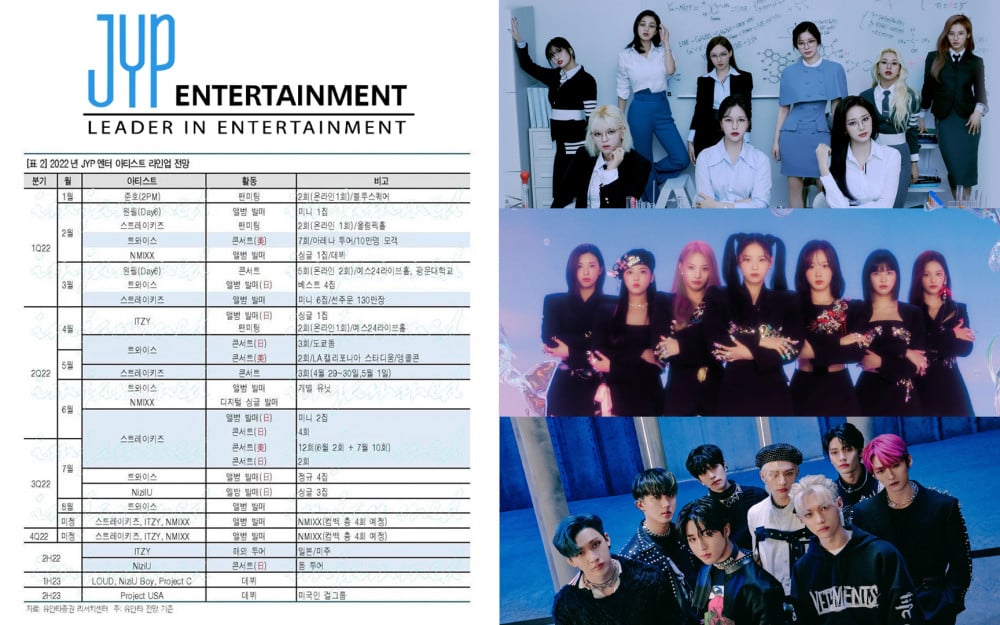 Entertainment companies plan out the year and have a set schedule in which their artists will release new music, make comebacks, and have concerts.
Recently, JYP Entertainment released its 2022 schedule of all the artists that are scheduled to promote this year. The list includes all the activities that JYP artists such as Wonpil, Stray Kids, TWICE, NMIXX, ITZY, and more have done in the first half of 2022 along with the activities that are scheduled for the second half of 2022.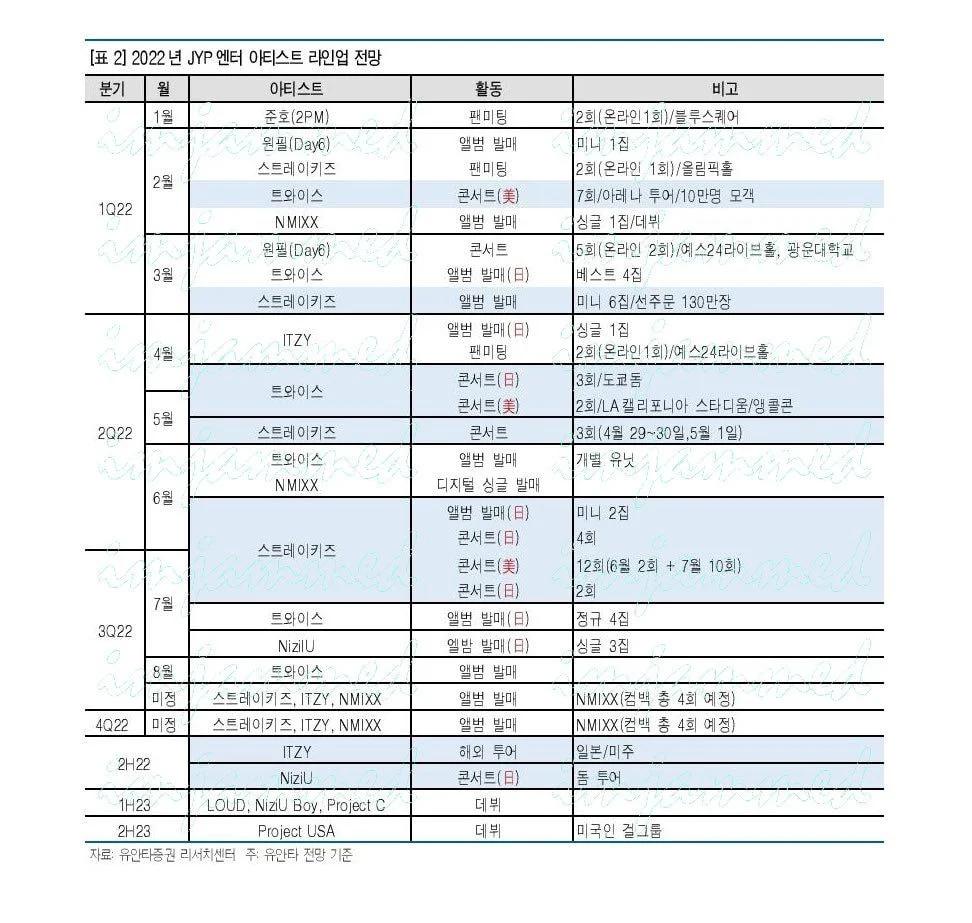 According to the schedule chart, Stray Kids are scheduled to release an album in Japan as well as concerts in Japan from June to July, TWICE is planning to release an album in Japan in July, and NiziU will also release a new album in July as well.
Additionally, TWICE will be releasing a new album in August. Stray Kids, ITZY, and NMIXX are also scheduled to make a comeback in the second half of this year but the date of their comeback is not set as of yet. ITZY and NiziU are also scheduled to have a tour in the second half of 2022.
Also in this chart, it is revealed that there are four groups that are scheduled to debut in 2023.
Netizens commented, "I wish TWICE and ITZY makes more comebacks," "I like all of JYP idols so I'm actually excited to see all the artists' comebacks," "I wish TWICE makes a comeback in Korea earlier," "When will ITZY make a comeback in Korea?" "I wonder if they have any plans for 2 PM," "It feels like we haven't ITZY in forever," "ITZY's comeback is so late," "Oh NMIXX is making a comeback later this year too," "I hope this schedule is not for real because then ITZY is making a comeback in a year," and "I know 2 PM members have schedules but they're not included here. 2 PM's Wooyoung and Jun.K had fan concerts on 4/30 and 5/1 but it's not included?"