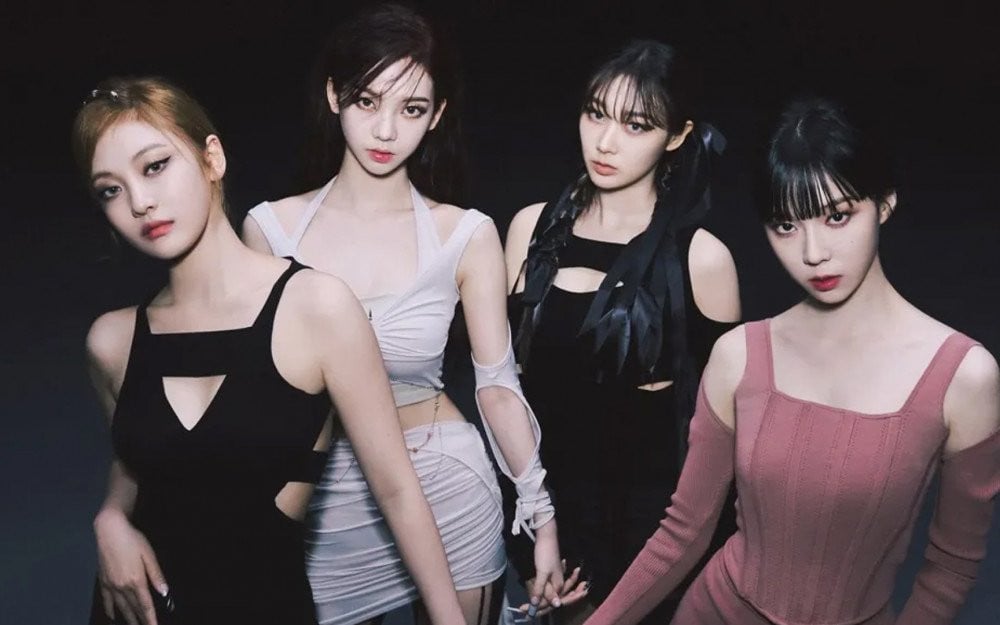 The administration of an all-boys Seoul high school has apologized to aespa after rumors of harassment and poor security at their recent campus performance began to spread through the media.

A post made on an online community gained press attention for stating that aepsa recently performed at Kyungbock High School's anniversary ceremony, where they suffered from harassment from audience members. According to the post, four students came up on stage during the ceremony and asked the members for a selfie without any prior discussion. As aespa was not in the position to refuse, they took pictures.

One of the four took to his personal Instagram account, making suggestive comments about the members and their bodies, including, "I did everything but touch them."

aespa reportedly also did not have proper security when it was time for them to leave the campus, causing outrage from both netizens and aespa fans.

In response to the post, the school administration took to Kyungbock High School's official homepage to release a formal letter of apology to aespa and their agency SM Entertainment.
The letter reads as follows:
"Today, the 101st anniversary ceremony, hosted by the Kyungbock High School alumni association, was held in the main school auditorium. Idol group aespa was invited to the ceremony to perform. However, after the event, there were media reports that inadvertently damage the reputation of SM Entertainment and aespa, and we offer our deep apologies.

However, as a result of conducting an on-campus investigation of students after the media reports, it was found that several outsiders who were not Kyungbock students visited the event, but were not permitted to enter for safety reasons. It can be inferred that, due to that incident, malicious articles that were never true were posted on some social media.

Nonetheless, as a result, we apologize again for harming the reputation of SM Entertainment and aespa with today's event."

Update: Kyungbock High School has since taken the apology letter down from their website.