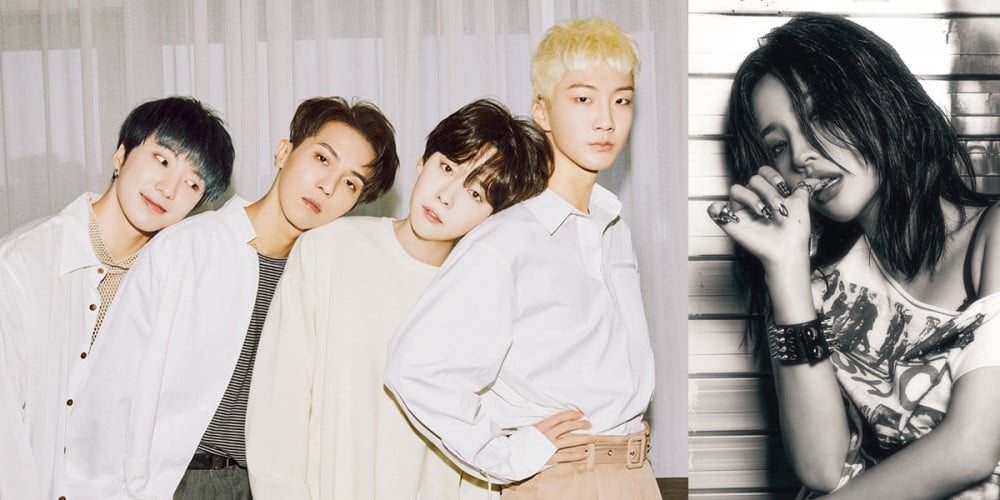 According to online community rumors on April 7, the four members of WINNER and (G)I-DLE member Soyeon may be appearing in a variety program together soon!
Fans believe that WINNER will be starring in a new JTBC variety show soon, fusing music and camping with a talk show format. Rumors also say that the first filming recently took place with (G)I-DLE member Soyeon as the guest, and some reports stated that WINNER's Kang Seung Yoon and Soyeon were seen grocery shopping, accompanied by filming staff.

Furthermore, a comment believed to have been written by an affiliate of a sponsoring company read, "One of the sponsors is 'KIA Motors', and the camping site is also sponsoring the set. It is a talk show gathering 5 musicians together in one place. The title is 'Artist Way', and it's slated to premiere in May, so please look forward to it."
Do you want to see WINNER and (G)I-DLE's Soyeon chatting on a music talk show together?