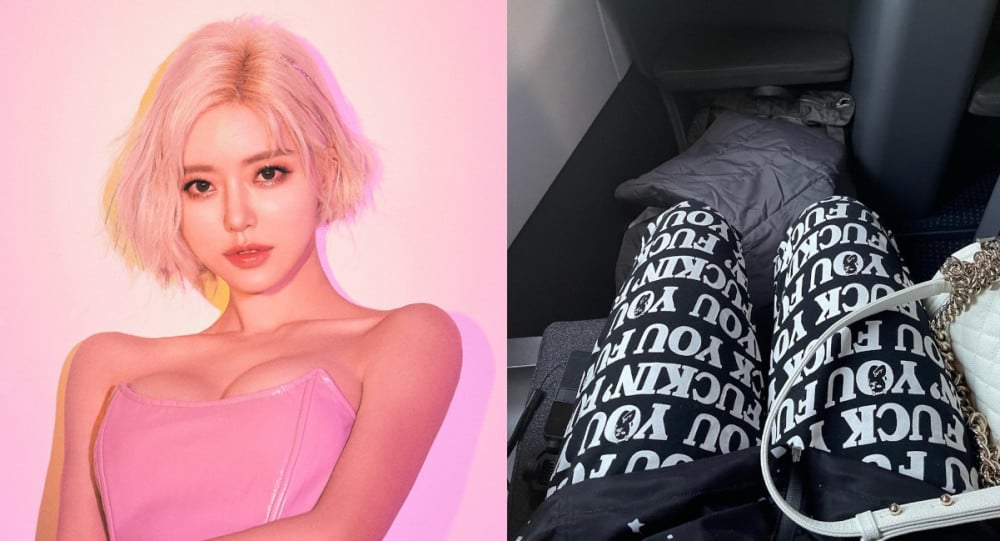 DJ Soda revealed an extremely unpleasant experience she recently had with American Airlines.
On April 26, DJ Soda took to her Twitter and posted a thread, where she revealed an unpleasant encounter she recently had with American Airline staff members. Along with a video of her talking to an American Airlines worker, DJ Soda wrote, "I GOT KICKED OFF FROM @AmericanAir flight and they harassed me to take off my sponsored @RIPNDIP 'F**K YOU' sweatpants in front of people to board again."
DJ Soda explained that when she was ready to depart New York City and return to Los Angeles, an American Airline staff member suddenly approached her and told her to leave the plane without offering any explanations. The staff members then told DJ Soda that her sweatpants, a sponsored clothing item which had the words "F**k you" on them, was inappropriate and offensive. Because DJ Soda had an important meeting in Los Angeles that same day, she could not afford to wait until the next flight. However, she continued to have her request turned down by the staff despite offering to change her pants. DJ Soda wrote that when she finally decided to take off her pants as a last resort, the staff members made sarcastic comments and embarrassed her.
In response, K-netizens symphathized with DJ Soda and wrote:
"They emphasize freedom of speech so much...so two-faced."

"America is a country of freedom of speech?? This only applies to white people."

"She needs to get a lawyer and sue that airport. When you ride the airport, you can't deny access unless your clothes are severely revealing. Sue them!"

"She must have been so mortified."


Others pointed out that it was DJ Soda who should have followed the airline rules:

"For the said airport, it says in their rules that [individuals wearing] offensive clothing can't get on board."

"I don't think this is racism. There are also a lot of Americans who wore clothing with offensive words like that and tried to get in the plane, and were turned away. You can see [the rules] if you just search online."

"Regardless, wearing that kind of pants with curse words...how can she wear such pants so confidently?"