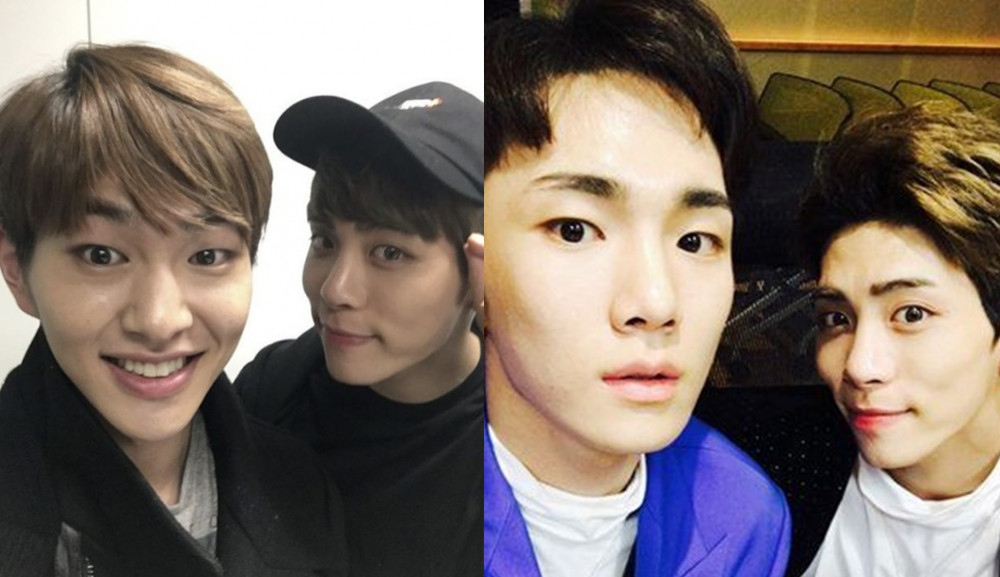 On April 8, SHINee members Key and Onew celebrated the birthday of the late Jonghyun.
Onew posted a photo with Jonghyun with the caption, "The best artist in my life." In the photo that was posted, Onew and Jonghyun are seen smiling at the camera.

Key also posted in memory of Jonghyun's birthday. Key posted a short video with the caption, "Hyung-ah, I am running out of videos and photos of you that I can post so today is a day I really miss you a lot. Happy birthday and I am posting this beautiful video of you because it's too good for me to watch alone. I love you."
In the video, Jonghyun is still as bright as ever and is seen shoving a whole Chocopie into his mouth. Many fans were saddened after reading Onew and Key's Instagram post captions and also celebrated the late singer's birthday.