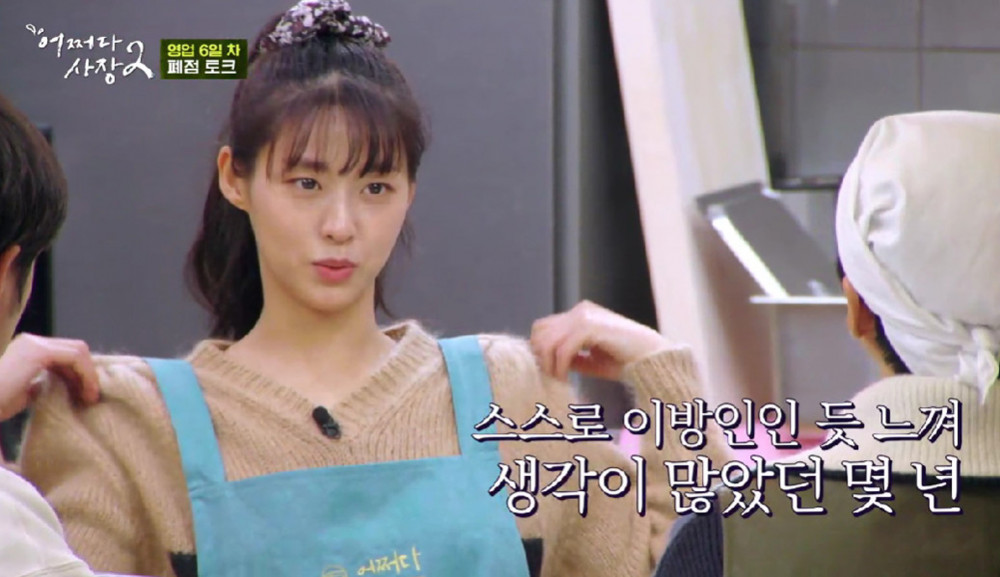 Seolhyun reminisced about the past and expressed her honest feelings 'Unexpected Business 2.'

On the 9th episode of tvN's 'Unexpected Business 2', which was broadcast on April 21st, the cast members closed the evening business and had time to talk with one another.

While having a meal on this day, actors Yoon Kyung Ho and Park Byung Eun revealed how they met through the one-act play 'Monster' 8 years ago. The two actors shared cheered and shared a glass together. Then Yoon Kyung Ho also revealed that he had also filmed the movie 'The Great Battle' with Jo In Sung and Seolhyun.

Yoon Kyung Ho said, "I didn't see Seolhyun laughing out loud on set." Jo In-Seong added, "She looks a lot better today."



Jo In Sung expressed, "I think during the filming of 'The Great Battle,' it was a time when you didn't do too much acting and you were young." Seolhyun further elaborated, "I think I did become more comfortable." During this time, Seolhyun reminisced and expressed her true feelings.

She explained, "It was my tenth anniversary of debuting last year." Jo In Sung encouraged her and congratulated her by saying, "You've worked hard. Congrats. It's not easy to do one work for ten years."
Yoon Kyung Ho asked Seolhyun to share how she felt about being active for ten years, and Seolhyun explained, "When I was active as a singer, I was daunted by acting without even me knowing it. I felt like I was an outsider."

Seolhyun added, "I became more comfortable when I decided that I will really become an actress."
Cha Tae Hyun also encouraged Seolhyun saying, "Now you are really going to walk down the path of acting. That's what it means to be comfortable." Jo In Sung also shared a word of advice to Seolhyun and explained, "For me, 'acting' is always on a 'zero value.' meaning, the score resets no matter how well your previous work did or how poorly it did." Actor Park Byung Eun also agreed and added, "All the renown actors feel that way too."