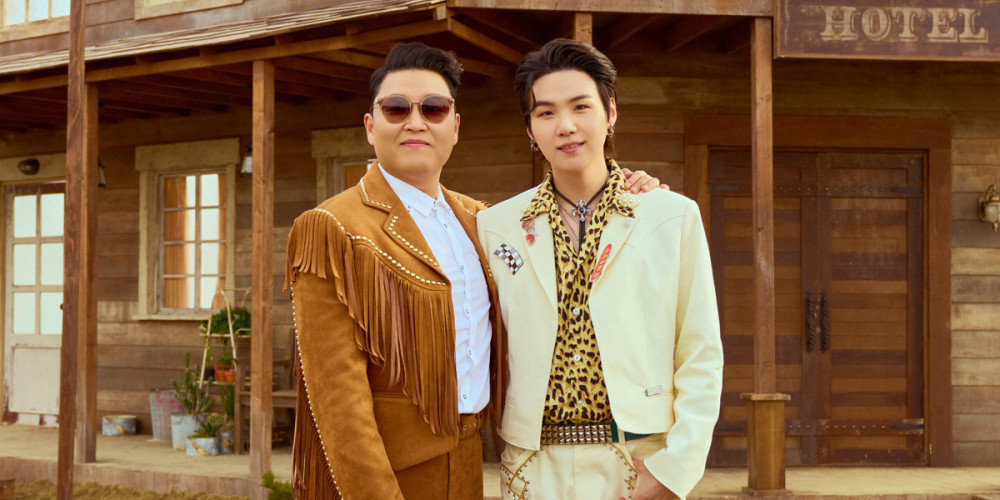 Psy and BTS member SUGA's chart domination has begun!
On April 29 at 6 PM KST, Psy returned with the release of his long-awaited 9th full album, 'PSY9th', and its title track, "That That" prod. & feat. SUGA of BTS. Shortly after the album's release, the title track "That That" rose to the top of iTunes song charts in a total of 70 countries, including the United States, Japan, Canada, and more!
Domestically, "That That" rose to #1 on the realtime charts on Genie Music and Bugs Music, also entering Melon's main Top 100 chart at #8. Finally, as of April 30 at 9 AM KST, the MV for "That That" has wracked up over 20 million views on YouTube, approximately 15 hours after its release.
Meanwhile, in light of his anticipated return, Psy held an exclusive comeback show via Naver NOW, performing tracks such as "That That", "9INTRO", "GANJI" feat. Jessi, and "Now" feat. Hwa Sa.
Have you been listening to Psy's "That That" prod. & feat. SUGA on repeat?