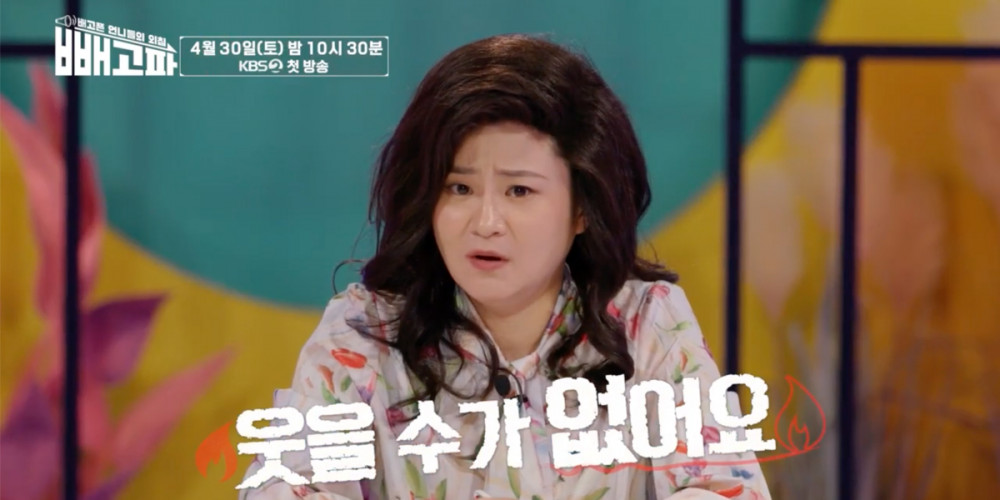 Comedian/MC Kim Shin Young has transformed into a weight-loss coach for KBS2's new dieting variety program, 'Bbaegopa'!

KBS2's 'Bbaegopa' (title subject to change) follows the weight-loss journeys of various stars representing different age groups, as they learn to enjoy the journey of losing weight and adopting a healthy lifestyle. Female celebs taking on the weight-loss challenge on 'Bbaegopa' include actress Ha Jung Sook, choreographer Bae Yoon Jung, actress and TV personality Go Eun Ah, Brave Girls's Yujeong, YouTuber Kim Joo Yeon (One-Weeker), and indie musician Park Moon Chi.
Check out the first teaser for KBS2's 'Bbaegopa' coming later this month, above! The program is officially scheduled to premiere on April 30 at 10:30 PM KST.
What do you think of KBS2 trying out a dieting variety program?