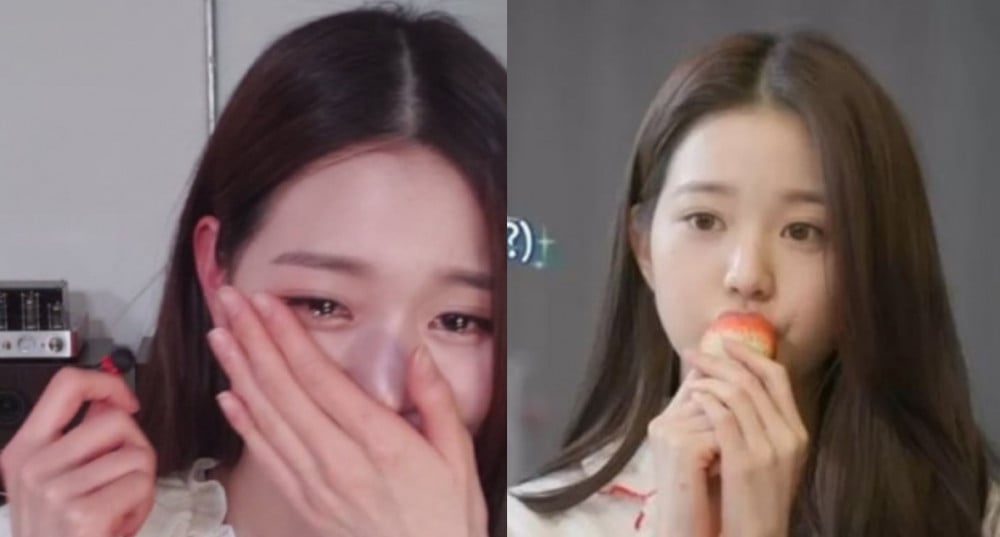 IVE's Wonyoung teared up during a fan call event.

On April 19 KST, a video clip from IVE member Wonyoung's video fansign event spread through online communities. In the video, Wonyoung was seen sharing a 1:1 video call with a fan. Here, the fan told Wonyoung, "For many months, I had a lot of stress and was not in a good mood. But when I see your stage and photos, I feel so happy. I look forward to everyday, so that I can meet you." After hearing the fan's words expressing Wonyoung's positive influence on them, Wonyoung was touched and began to tear up.
Upon seeing Wonyoung crying, a rare sight, many fans commented, "Wonyoung must have suffered a lot recently from the hate comments", "Don't cry our baby...let's only hear good things", "I feel so bad for Wonyoung", and more.
Previously, during IVE's appearance on MBC's 'Point of Omniscient Interference', Wonyoung was seen eating a strawberry with both hands while showing the members' daily lives. Netizens who saw this commented, "She's severely conscious of the camera", "Who eats strawberries like that?" and more negative comments.