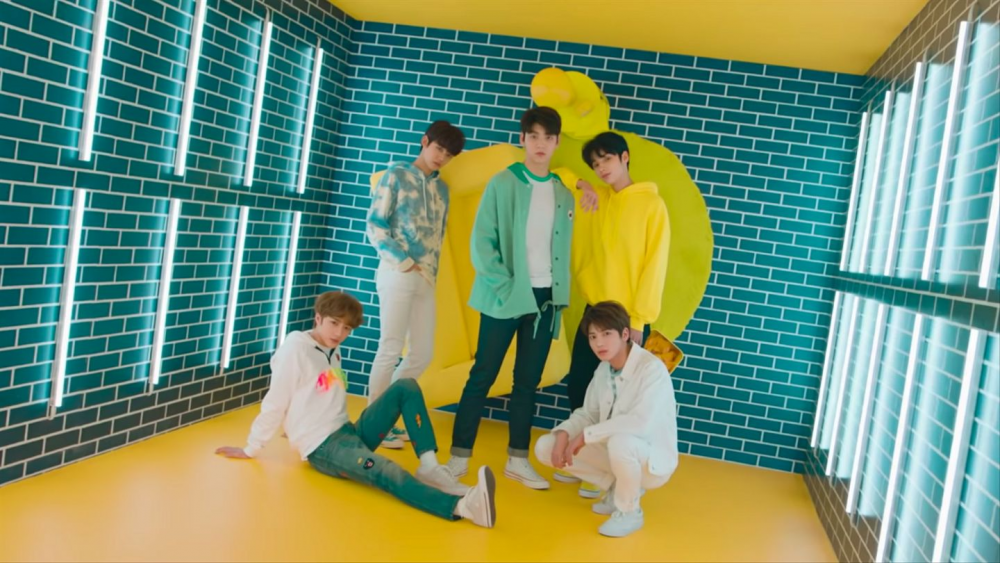 First impressions can last. And in some specific cases, it happens in K-Pop as well, with most debut songs and MVs steering the direction of how an idol group is perceived. Some debut songs are discovered as soon as it was released, while some are unearthed a few years after their debut. But whenever it took off, these debut songs remained iconic throughout the years. Brace yourself for a relatively long list spanning from different eras!
Here are K-Pop's most iconic debut MVs and songs that you might want to add to your playlists!

1. Ice Age by MCND
2. Energetic by Wanna One
3. Girls Girls Girls by GOT7
4. Valkyrie by ONEUS
5. Swear by E'LAST

6. Given-Taken by ENHYPEN
7. Movie Star by CIX
8. Pirate King by ATEEZ
9. Siren by P1Harmony
10. Crown by TOMORROW x TOGETHER
11. Dalla Dally by ITZY
12. Black Mamba by aespa
13. WA DA DA by Kep1er
14. So Bad by STAYC
15. La Vie en Rose by IZ*ONE
16. Tag Me by Weeekly

17. Eleven by IVE
18. LATATA by (G)I-DLE
19. Ponzona by PURPLE KISS
20. Glass Bead by GFRIEND
21. Happiness by Red Velvet
22. Like OOH-AHH by TWICE
23. Mr. Ambiguous by MAMAMOO
24. BOOMBAYAH by BLACKPINK

25. Cupid by OH MY GIRL
26. Candy Jelly Love by Lovelyz
27. No More Dream by BTS
28. MAMA by EXO
29. Trespass by MONSTA X
30. Adore U by SEVENTEEN
31. Empty by WINNER
32. Jopping by SuperM
33. Congratulations by DAY6
34. Face by NU'EST
35. Insane by BTOB
36. Deja Vu by SONAMOO
37. Hot Issue by 4minute
38. La Cha Ta by f(x)
39. Push Push by SISTAR
40. Fire by 2NE1
41. Into the New World by Girls' Generation
42. Bad Girl, Good Girl by Miss A
43. Irony by Wonder Girls

44. Break It by KARA
45. Lie by T-ARA
46. Replay by SHINee
47. We Belong Together by BIGBANG
48. Warrior by B.A.P
49. I'm a Loner by CNBLUE

50. Hug by TVXQ
51. Twins (Knock Out) by SUPER JUNIOR
52. Come Back Again by INFINITE
53. Love Sick by FTIsland
54. School Song by SECHSKIES
55. Warrior's Descendant by H.O.T.
There are many more debut songs that stood out and marked the birth of a new group! Drop your favorite debut song!