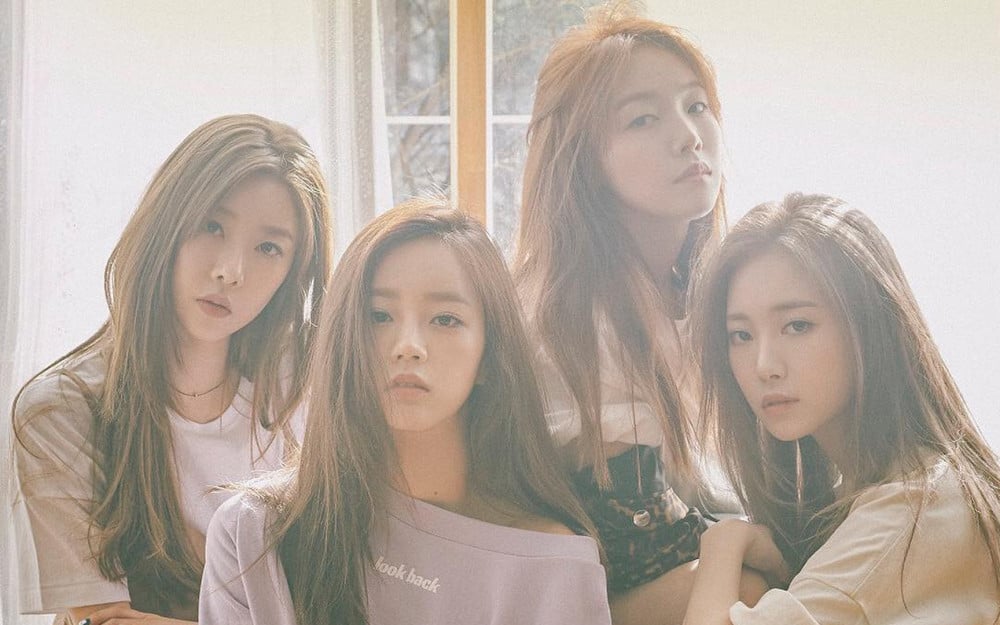 Girl's Day members warmed the hearts of their fans by showing their unchanging friendship recently.
On April 5, Minah shared photos on her Instagram story and explained, "I can't believe Hyeri cooks. This is betrayal. And it even tastes good..." In the photo, there was fermented soybean stew, stir-fried chicken, soy sauce shrimp, and more.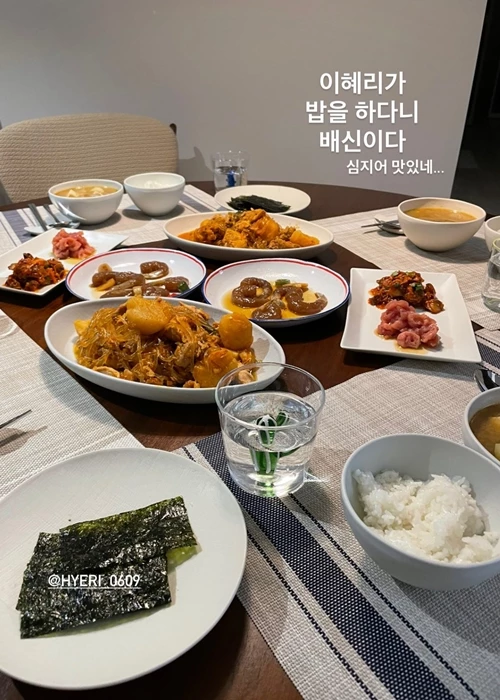 It seemed that Hyeri, who had recently moved out from her parents, had a housewarming party and prepared all the food for the members.
Yura also shared the photos on her Instagram story on April 4 and shared, "Our Hyeri cooked for us. I was so touched♡♡♡♡"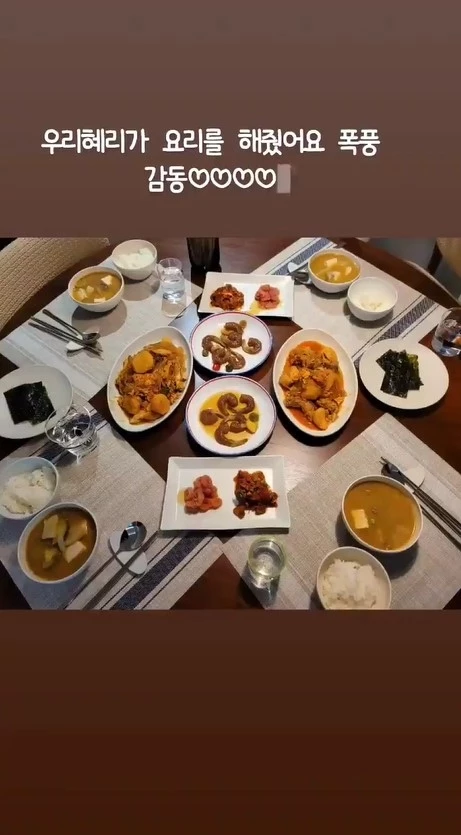 Meanwhile, Girl's Day debuted in 2010 and left various hit songs during its promotions. Currently, Hyeri, Yura, Minah, and Sojin members are all continuing their individual activities at different agencies after their exclusive contracts have ended with Dream T Entertainment.