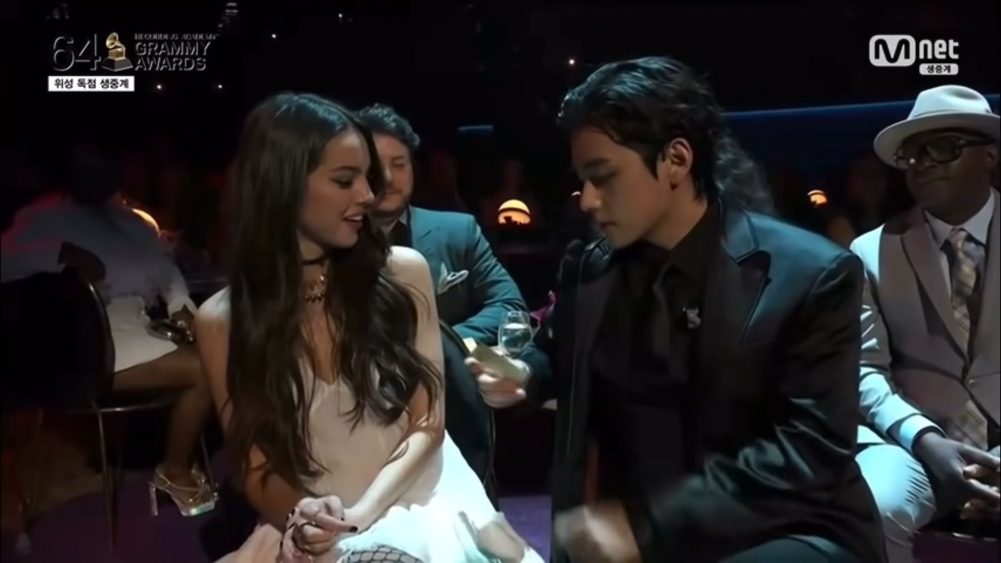 After the 64th Annual Grammy Awards on April 3, social media has been filled with clips of BTS's performance of "Butter."
Fans were ecstatic to see BTS on stage at the award ceremony and applauded the perfect performance put on by all the members. In particular, fans are looking back to the performance and seeing how nervous the members must have been especially, V, who had to put on a skit with Olivia Rodrigo.
At the beginning of the performance, V was seen putting on a short skit with Olivia Rodrigo and whispering in her ear before showing her a card. At a glance, V seemed nonchalant and not nervous at all but the small tremble in his hand revealed how nervous he was during the whole skit.
After seeing even the superstars BTS show a hint of nervousness, fans could not help but share more love for the global idols. Many of them took to social media such as Twitter to show their support and share videos of the performance.