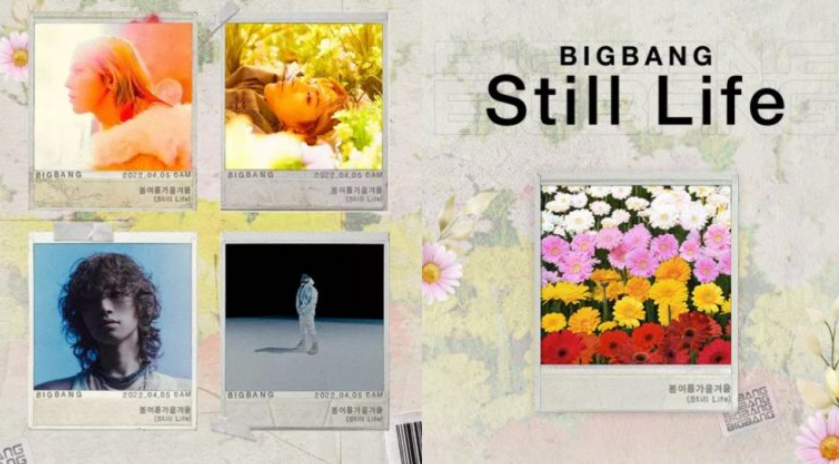 The boys of BIGBANG have come back, and they're proving their legendary status by breaking so many records!
On April 4, BIGBANG released their long-awaited single 'Still Life' at midnight KST.
Despite being released at midnight, it ranked #26 on Melon 24Hits and #25 on FLO and became the highest-debuting idol group song, and 2nd song after IU's 'Celebrity.'
Still Life has also gained over 140K unique listeners on Melon and 44K unique listeners on Genie and became the 2nd song that has the most unique listeners in 1 hour after IU's Celebrity (156K UL on Melon and 52K on Genie).
Not only that, BIGBANG broke another record on China's biggest music platform QQ Music.
In August 2021, QQ Music made each account limited to one purchase. Despite the chart reform, BIGBANG's Still Life sold over 1 million only in 30 minutes and became the best selling song on QQ Music and in China since the chart reform.