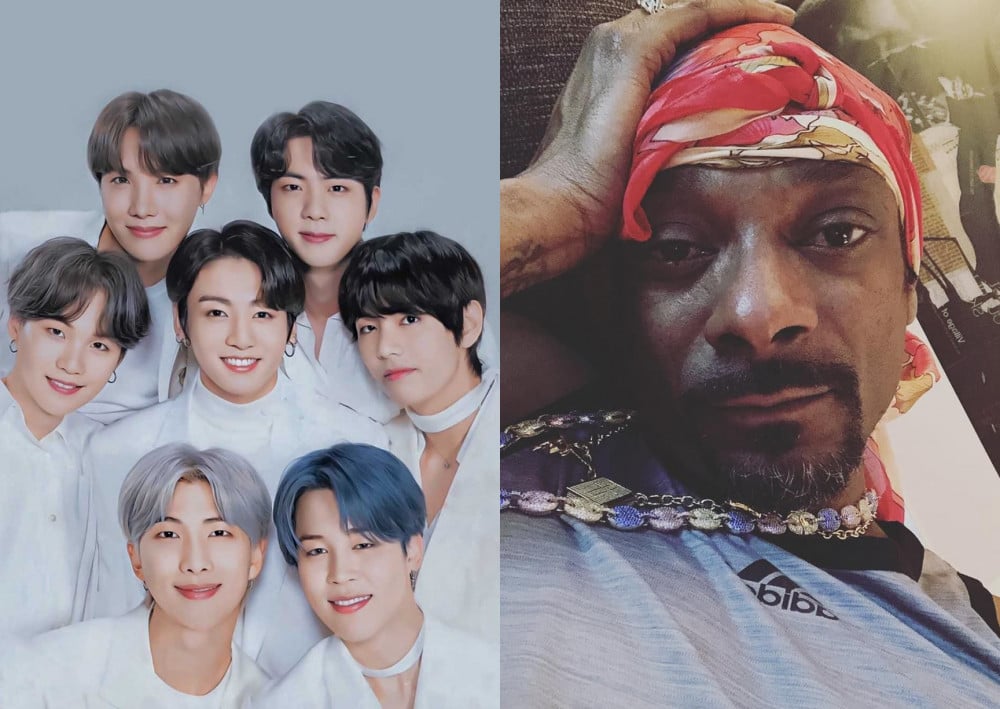 On March 25, A.V. Club reported that Snoop Dogg will be collaborating with BTS.
The media outlet explained, "It looks like a Snoop Dogg and BTS collaboration previously only rumored to be in the works has now been confirmed by the hip-hop mogul himself. During the American Song Contest red carpet on Monday, legendary rapper (and ASC host) Snoop Dogg revealed that a collaboration between himself and global sensation BTS is officially happening."
The rapper told A.V. Club, "The BTS experience you keep talking about. I'm going to let them tell you about it. It's official like a referee with a whistle. I love that entertainment world. It's good music. It's [a] vibe. I make good music. They make good music. And we end up doing this. This is what it's always about, bringing our worlds together."

Meanwhile, Snoop Dogg has been known to have already collaborated with a few K-pop idol groups such as Girls' Generation and 2NE1.
He also was featured in Psy's 2014 track "Hangover." So, he's no stranger when it comes to the world of K-pop.
So there you have it, it has been confirmed by the rapper himself that in his next project, he will be collaborating with the global K-pop group BTS. So stay tuned for updates on this epic collaboration project!