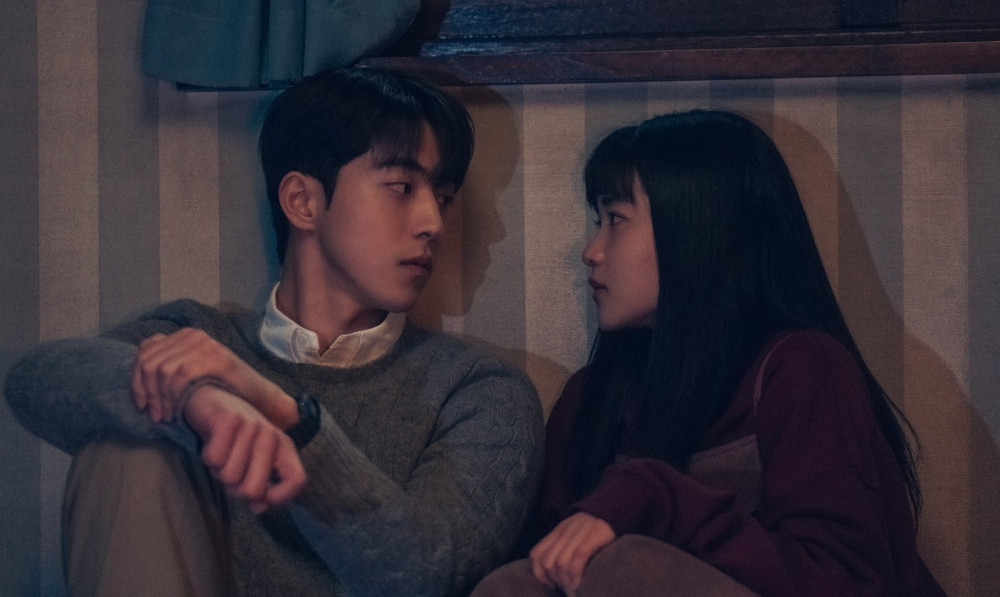 A poll has revealed a public opinion related to 'Twenty-Five Twenty-One.'
The popular tvN drama is still facing a dilemma with viewers regarding the plot's overall love line involving a legal adult and a minor. According to a recent anonymous poll on Nate, 77% of the participants responded that the love line depicted in the drama is "not a problem," for it is "merely a drama."
Meanwhile, the other 23% responded that the love line is "concerning."

The poll was conducted between March 14th and the 24th, and the total number of participants in the poll was 3669, which resulted in a split between 2836 (77%) and 833 (23%) voters.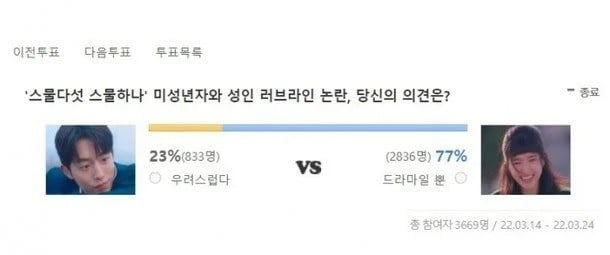 With the majority giving the 'green light' to the love line, the drama has been garnering significant amount of attention from viewers. Some reactions supporting the love line include:

"It not such a big issue and yet I think people want to create some kind of war"
"The plot is going really smoothly and I don't understand why people have to look at in such a negative way"
"People need to understand the difference between reality and fiction."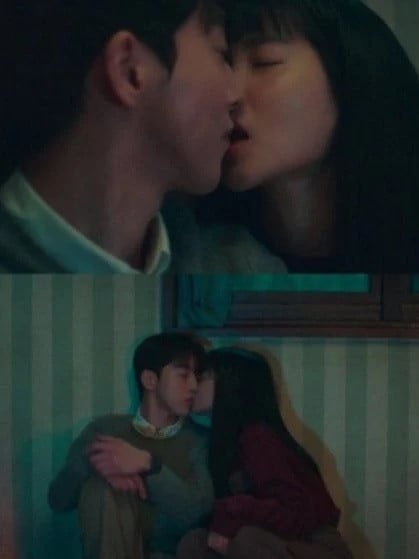 On the other hand, those who are taking issue with the plot say:
"I think if the protagonist were a true adult, then he should have created some boundaries and wait completely until the love interest is no longer a minor."

In the drama, Nam Joo Hyuk plays a 23-year-old man while Kim Tae Ri plays a 19-year-old high school student. The drama has then included a kiss scene as soon as Kim Tae Ri's character turned 20-years-old, which also brought mixed reactions from viewers.
Meanwhile, the viewership rating of the drama's 12th episode has reached 10.7%.
What do you think?