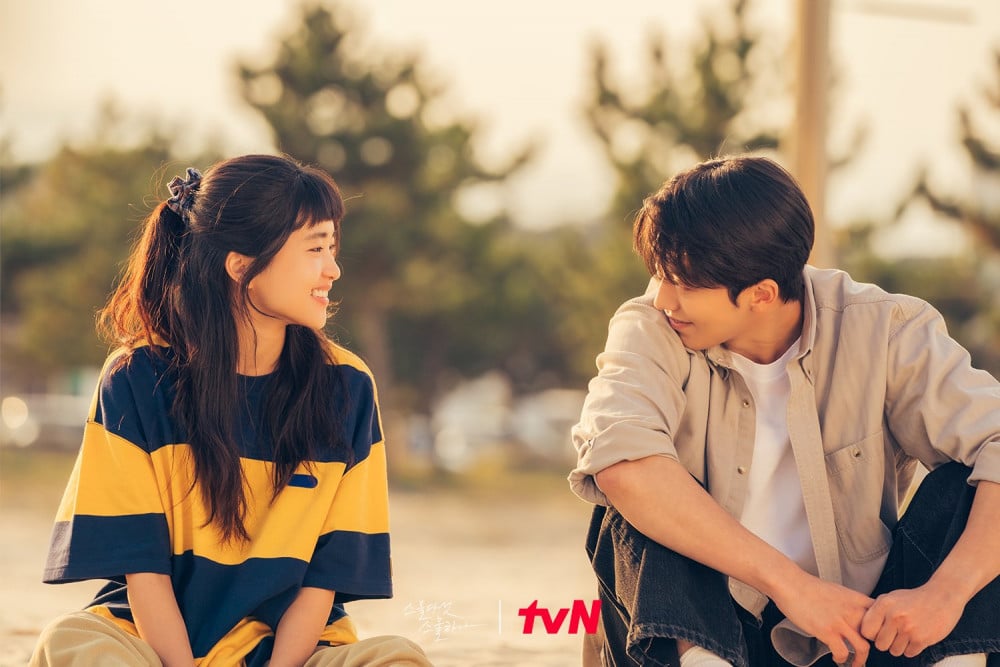 Drama 'Twenty-Five Twenty-One' starring Kim Tae Ri and Nam Joo Hyuk is facing backlash online after depicting a relationship with a minor.

On the 10th episode of tvN's 'Twenty-Five Twenty-One' aired on March 13th, Nam Joo Hyuk (who plays a 23 years old man) confessed his love to Kim Tae Ri (who plays a 19 years old high school student). The scene ended with Kim Tae Ri accepting his confession.
Shortly after the broadcast, however, many viewers expressed their concerns and criticisms regarding the media publicly romanticizing a relationship with a minor.
Viewers expressed, "The production team should have reconsidered the scene as the media has an impact.", "I feel uncomfortable depicting a mutual love with a minor who still wears a school uniform.", "Why couldn't the show wait until after Kim Tae Ri graduates for a scene like this?"