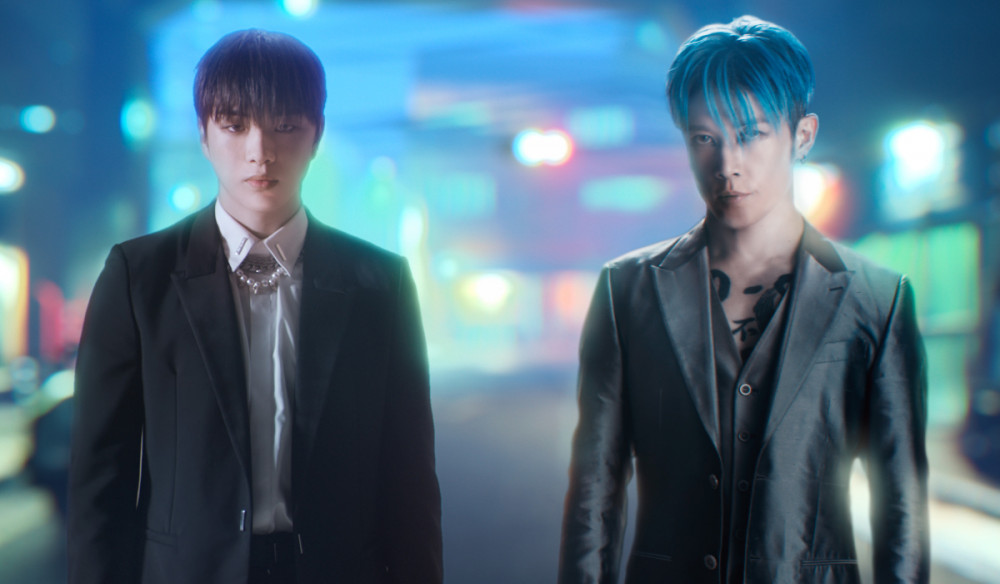 Miyavi and Kang Daniel have a surprise for fans of their collaboration track "Hush Hush"!
On March 27 KST, it was announced that there will be a music video released for the song, which originally appeared as a B-side track on Miyavi's 2021 album 'Imaginary.' The announcement confirmed the new video would come out on April 13 at noon KST and was accompanied by a teaser photo of the two standing side by side against the background of a hazy city street.
Meanwhile, 'Imaginary' is Miyavi's 13th album and also includes tracks featuring New Zealand indie-pop artist Kimbra and U.S. singer/songwriter Troi Irons.
Stay tuned for the "Hush Hush" music video when it drops on April 13.