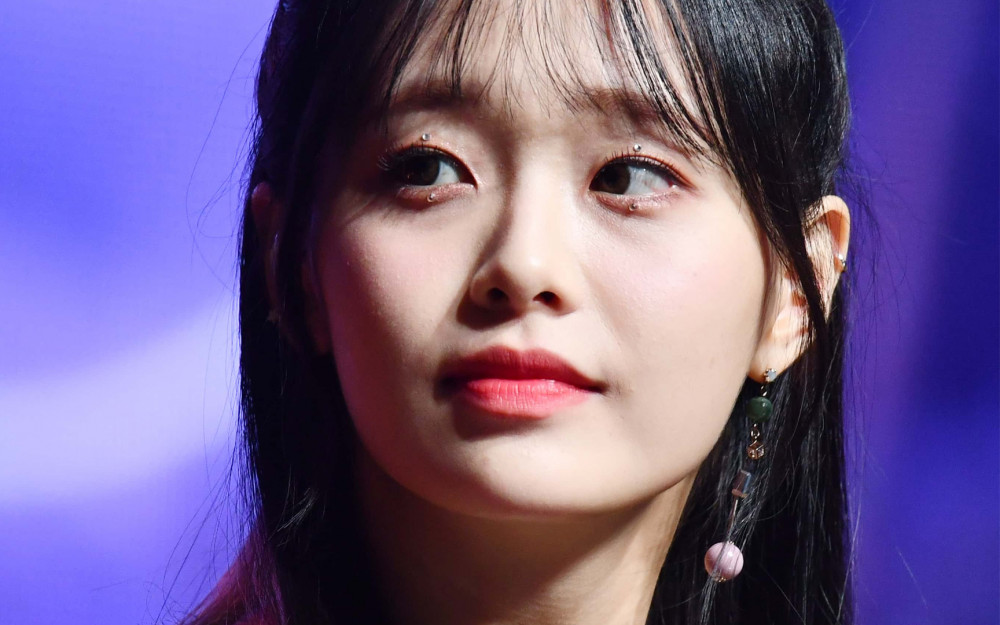 On March 29, there was sudden news that LOONA's Chuu had filed a lawsuit against Blockberry Creative shocking fans and netizens.

According to reports, the reason for the lawsuit was not revealed, but Chuu had asked the court to suspend her contract with the entertainment company. If Chuu's contract is terminated and she no longer belongs to the agency, Chuu will not be able to use her stage name for her promotions.
Idol Issue revealed that Blockberry Creative actually filed a trademark on 'LOONA's Chuu' just a month before.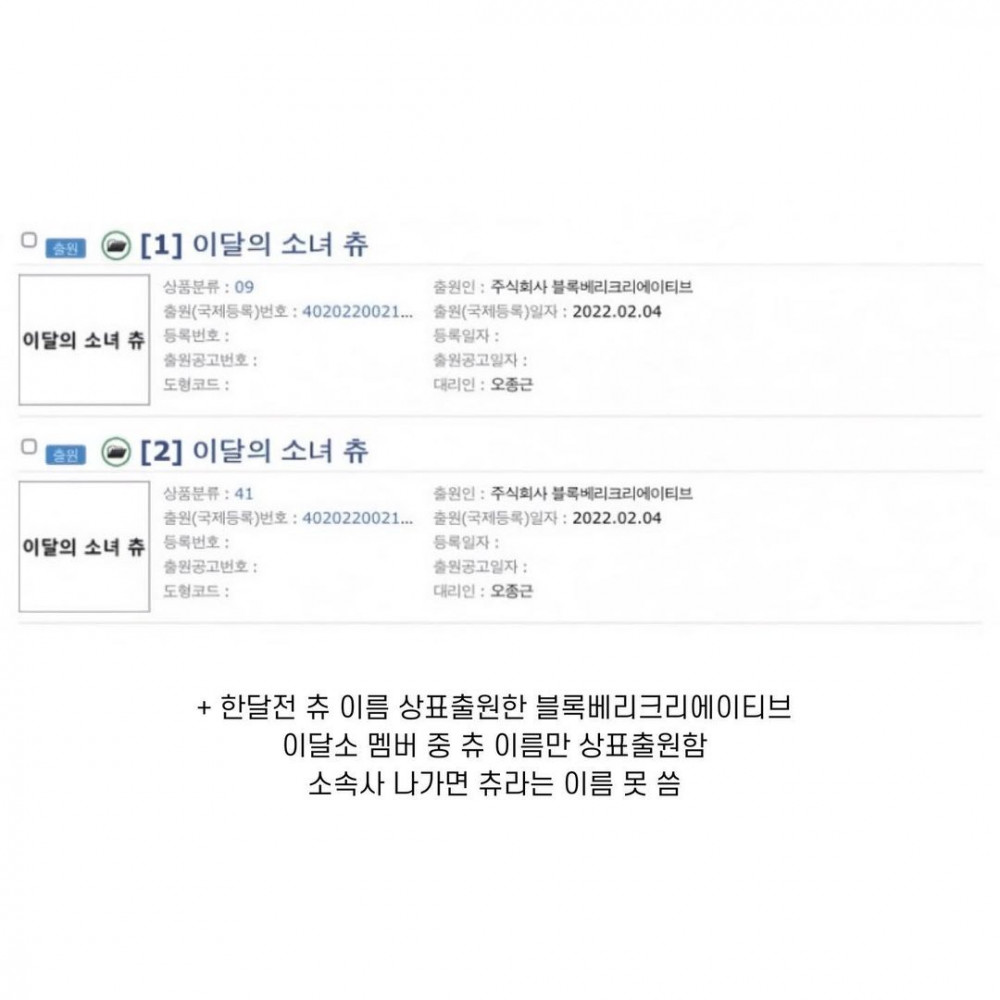 In fact, according to Idol Issue, Blockberry Creative had filed the trademark while the lawsuit was taking place, which brought further shock to netizens.
Netizens criticized the company for trademarking Chuu's name as she had filed a lawsuit to suspend her contract with the entertainment agency. Netizens commented, "Wow this is so shocking...they trademarked her name while the lawsuit was already taking place," "Leave Chuu alone," "This is the same as what happened with B2ST lol," "There are so many other names they could have trademarked, Chuu is the only one who can be Chuu," "They're too much," "The agencies are so dumb, they are at a bigger loss if they lose Chuu," "She should then change her name to Chuu Kim lol," "Wow the company is so messed up," "I can't believe they trademarked her name after the lawsuit," "This is how B2ST lost their name," "Why are agencies so evil," "This reminds me of how GFriend name was trademarked right before they disbanded," and "This is so sad."