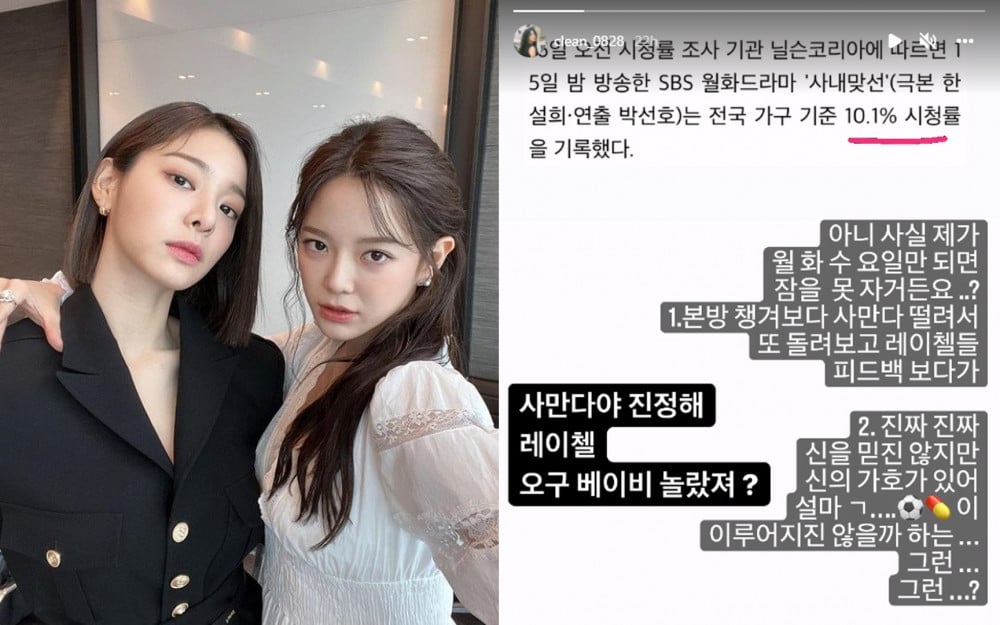 Kim Se Jung and actress Seol In Ah from 'A Business Proposal' thanked fans and shared their excitement about the drama's viewer ratings.

On March 16, Seol In Ah shared a photo through her Instagram story. In the photo, Seol In Ah revealed a news article revealing the 'A Business Proposal' had exceeded the 10% mark for the viewer ratings.

She also included the message to viewers saying, "This is unbeliable. This must be the love from the viewers~" and shared her gratitude to the fans and viewers.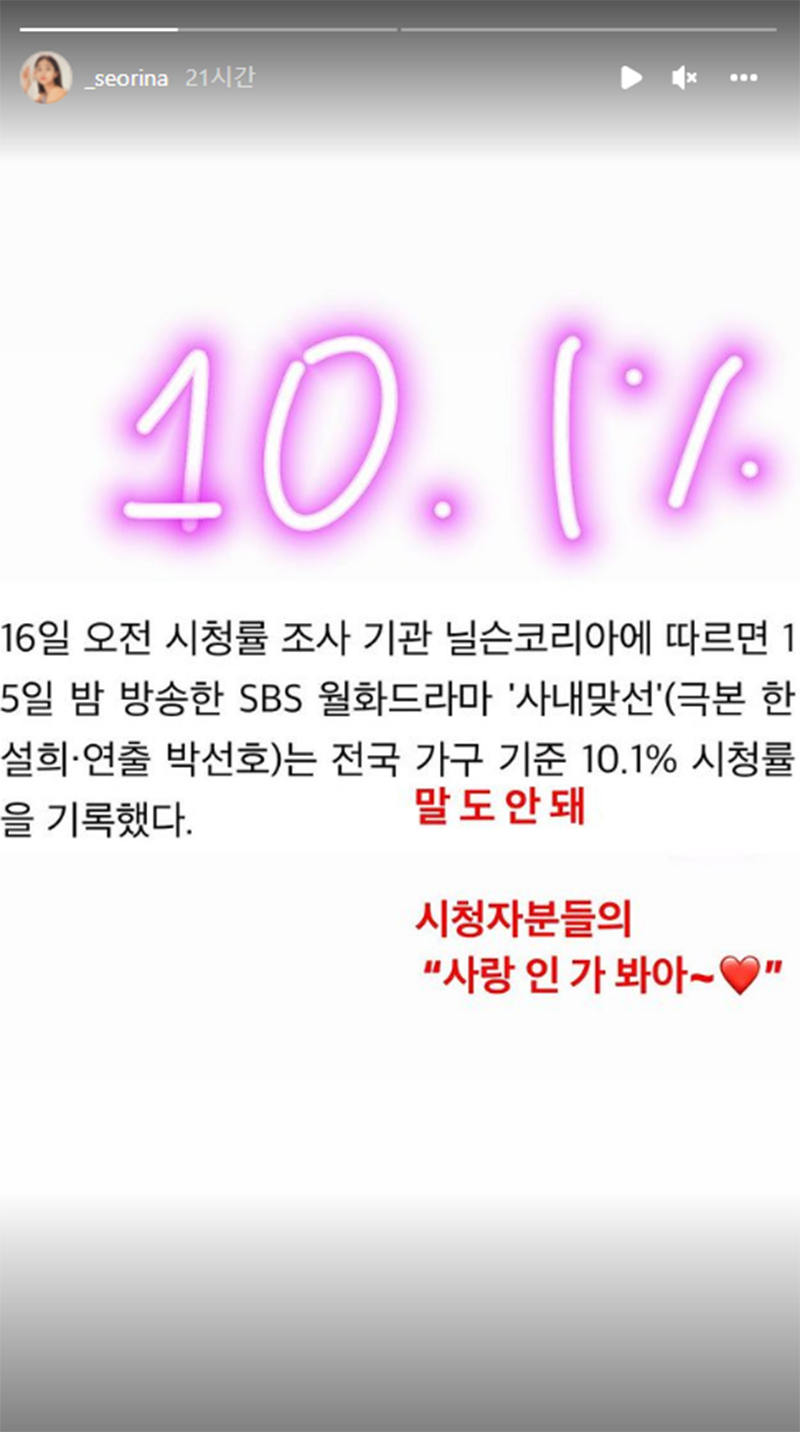 Kim Se Jung also shared the article on her Instagram and explained, "To be honest, I'm not able to sleep on Mondays, Tuesdays, and Wednesdays..1. I watch the show, Samantha gets nervous, so I watch it again and watch Rachel's feedback. 2. I don't really believe in God, but God bless you...Maybe we might be able to fulfill our promise.. that day might come? that day..."

Currently, Kim Se Jung and Seol In Ah are starring in 'A Business Proposal,' which follows the story of Shin Ha Ri, an ordinary company woman, who attends a blind date in the guise of her friend and meets her boss. The two engage in a business proposal that initiates an interesting love story.
The drama has been receiving much love from viewers ever since the first episode which premiered with 4.9% viewer ratings. Now it reached its highest rating in the sixth episode proving its popularity in South Korea.