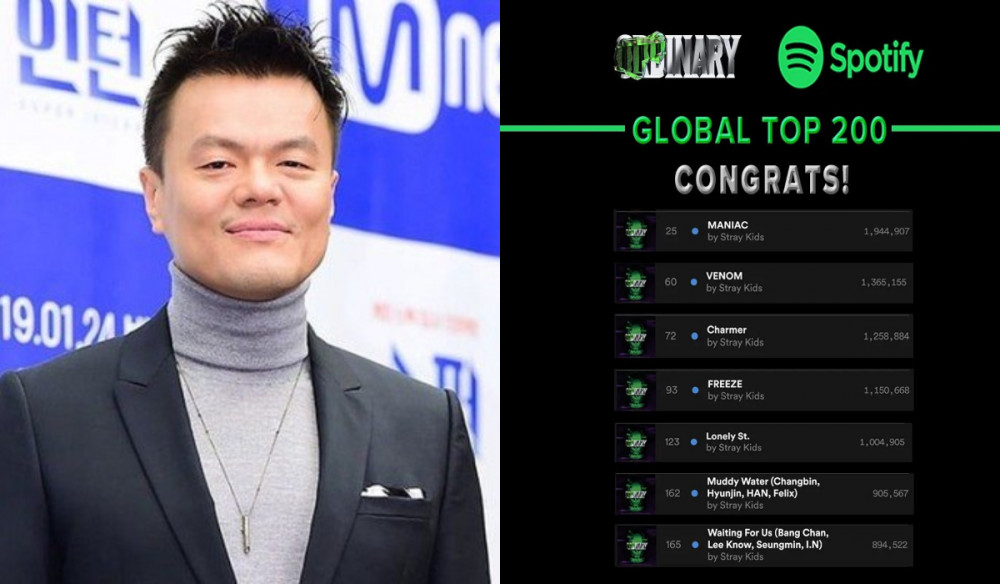 'ODDINARY' is proving to be an international hit!
On March 20 KST, JYP Entertainment founder/entertainer J.Y. Park took to his personal Instagram account to celebrate the success of the new Stray Kids album, specifically its performance on Spotify's Global Top 200 singles chart.
"All songs on the album 'ODDINARY' entered the Spotify Global Top 200. Third K-pop group ever in history. So happy for SKZ and STAY," he wrote. "COVID may have stopped our shows for a while, but hope Stray Kids will get back on track and fly higher than ever."
The message was uploaded alongside a screen capture of Spotify's Global Top 200 chart at the time of his post. According to the image, title song "MANIAC" was ranked at #25, "VENOM" at #60, "Charmer" at #72, "FREEZE" at #93, "Lonely St." at #123, "Muddy Water" at #162, and "Waiting For Us" at #165.
Meanwhile, 'ODDINARY' was released on March 18.
Check out J.Y. Park's Instagram post below!