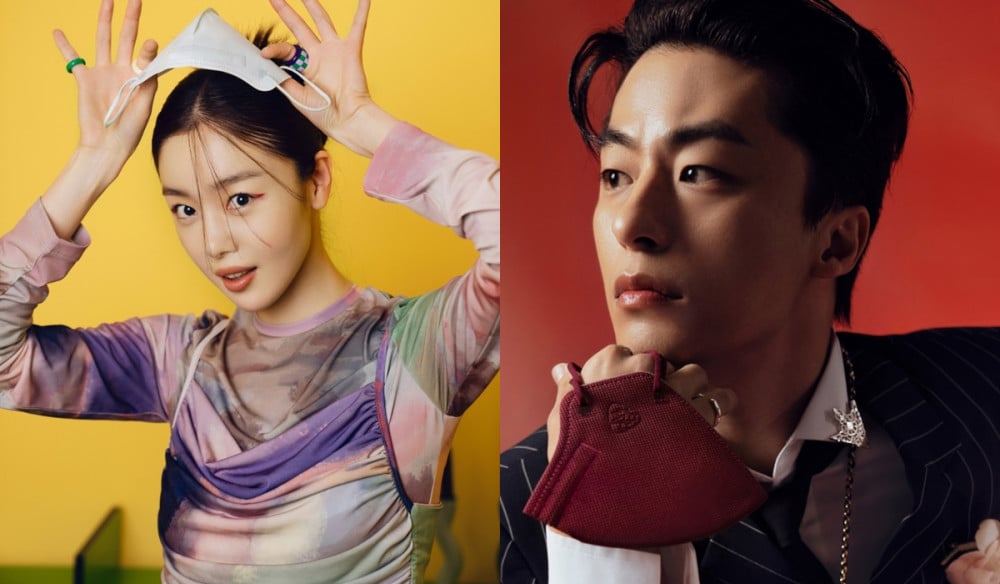 Actors Han Sun Hwa and Koo Kyo Hwan are continuing to prove their popularity in the Korean market!
On March 18 KST, Korean mask brand I'M REAL announced that the two were chosen as the company's new campaign models. I'M REAL is a brand that offers masks in a range of colors a lighter, more comfortable fit, including five-layered Active Slim Mask and seven-layered Untact Plus Mask.
"As actors, Han Sun Hwa and Koo Kyo Hwan are broadening their spectrum while impressing many audiences. They were selected as models because they matched the image pursued by the brand from the customer's point of view rather than from the manufacturer's," a representative from the brand stated. "The brand will be able to revitalize the mask market thanks to these two models, as Koo Kyo Hwan and Han Sun Hwa are currently capturing the public's hearts."

Meanwhile, Koo Kyo Hwan is slated to appear in the TVING Original drama 'Monstrous,' as well as the movies 'Gil Bok Soon' and 'Escape.' Han Sun Hwa secured a hit with the TVING Original Drama 'Work Later, Drink Now,' and is currently filming the second season.