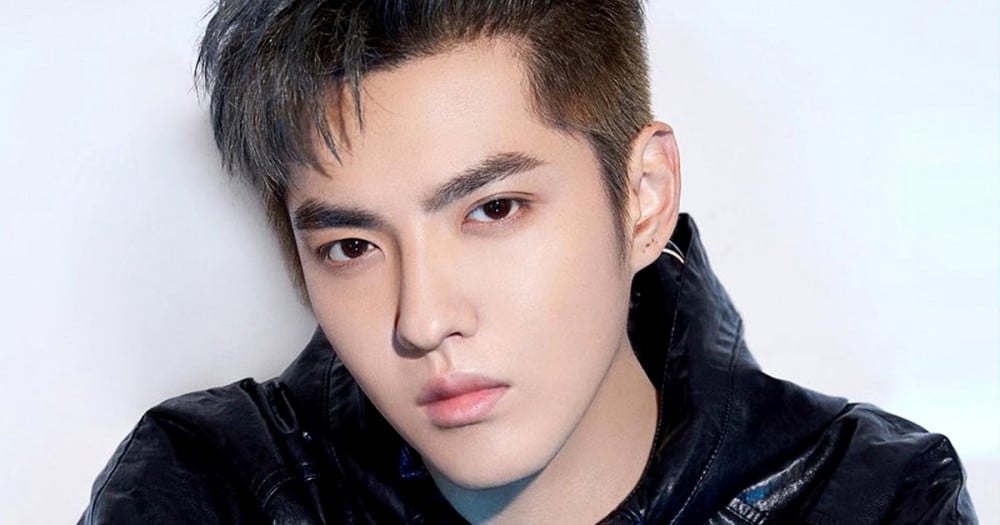 [This is a User Post.]
On March 8, Du Meizhu (DMZ)'s former "co-planners"-turned-foes, Liu Meili and Li En, released a second recording on the Chinese app Kwai featuring DMZ allegedly talking to Liu about how the whole thing was a gamble and she didn't have actual evidence.
In the recording, DMZ allegedly said she was only "scaring" Kris Wu. She analyzed the situation and presumed Wu would gamble with her if she forced him into a corner and concluded she should "take something useful for ourselves" because she might not "win" if she "exposed" him.
Li En advised viewers to ponder what "useful" thing DMZ meant and advised everyone to listen to the first recording again. She also mentioned the audio is from July 12. Note: police announced Wu's mother transferred 500,000 yuan to DMZ's account on July 11 because of the scammer
More context: same police announcement (https://weibo.com/5556545776/4661850409272066) mentioned, ghostwriter Xu contacted DMZ on July 13, and DMZ published blogs written by Xu from July 16. According to Beijing Youth Daily (https://app.bjtitle.com/8816/newshow.php?newsid=5952586), the blogs contain fictional content provided by DMZ.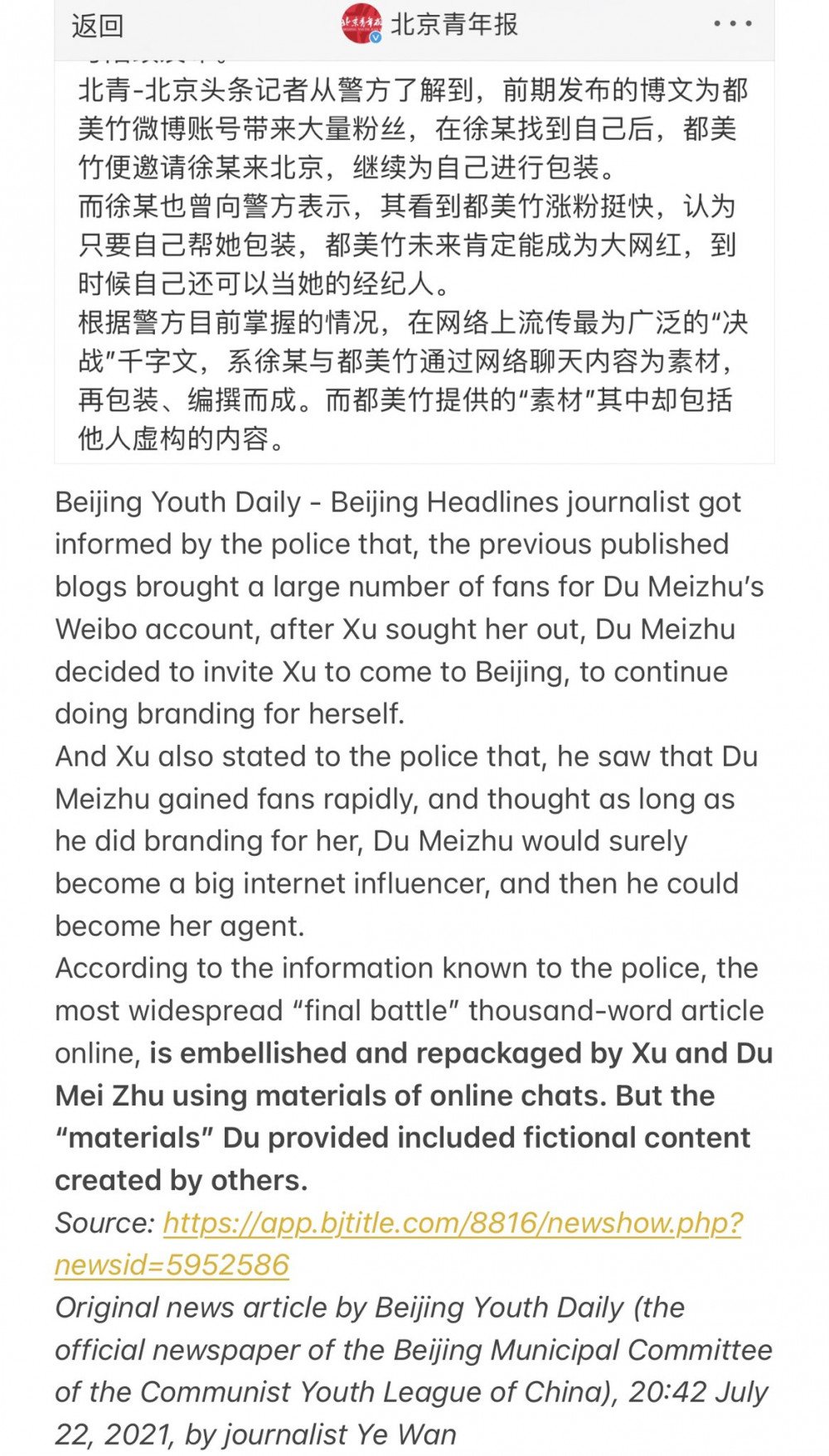 After that, DMZ started streaming on Douyin and urged everyone not to believe in any rumors and to wait for the results to come out later. She said, "people who have done wrong things have to bear the consequences. I have no reason to forgive anyone."
DMZ stated during her stream tonight that she wants "certain people" to go to the police instead of talking online. Additionally, she also addressed the "hate comments" in her stream, said they're boring, and announced she would stream every night.
As a direct response, Li En and Liu Meili broadcast the recording many times again during their live stream on Weibo, and more than 200,000 viewers watched it live.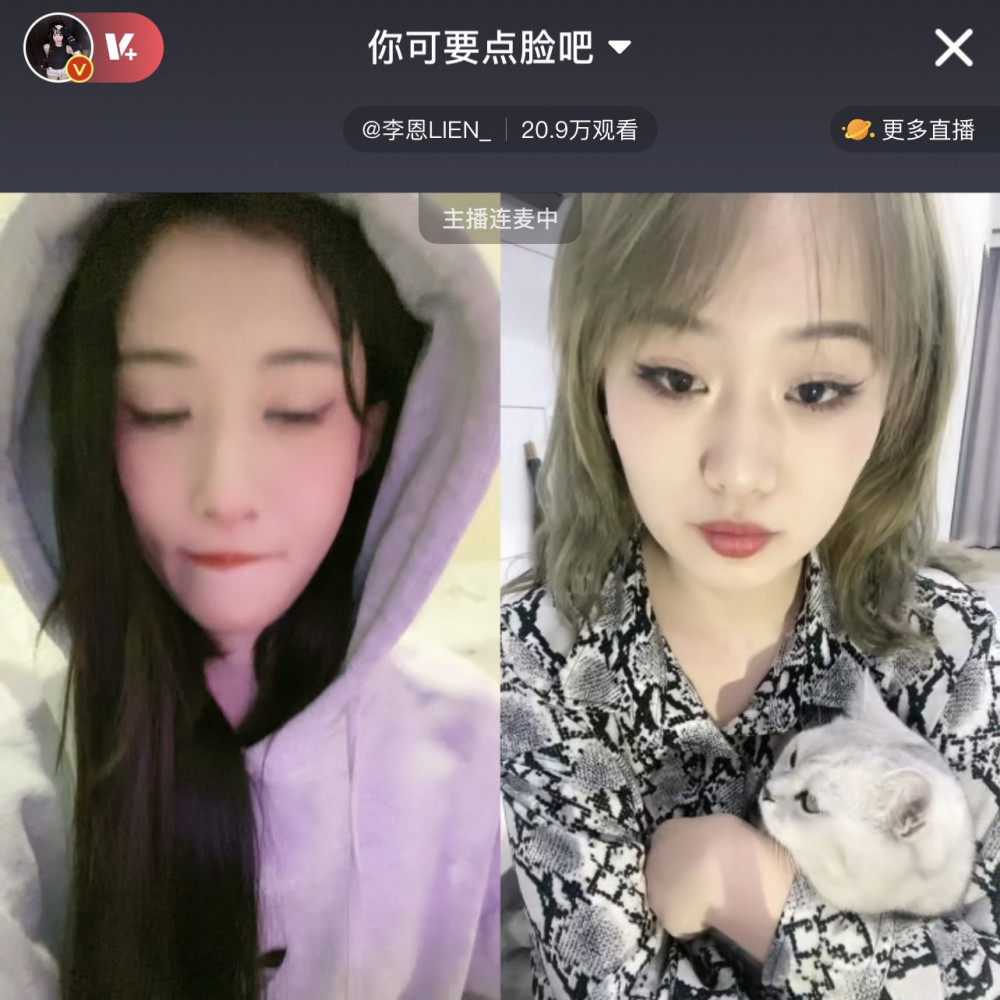 Weibo accounts of :

Li En :https://weibo.com/u/5124204248
Liu Meili :https://weibo.com/u/5499180204
Currently, the views of the tag"dumeizhu recording" are 6.3 million; however, it didn't trend even though it had higher views than the current number one tag views, which is at 3.1 million. Also, Li en and Liu Meili Douyin's accounts were banned for 15 days after releasing the first recording of Du Meizhu.