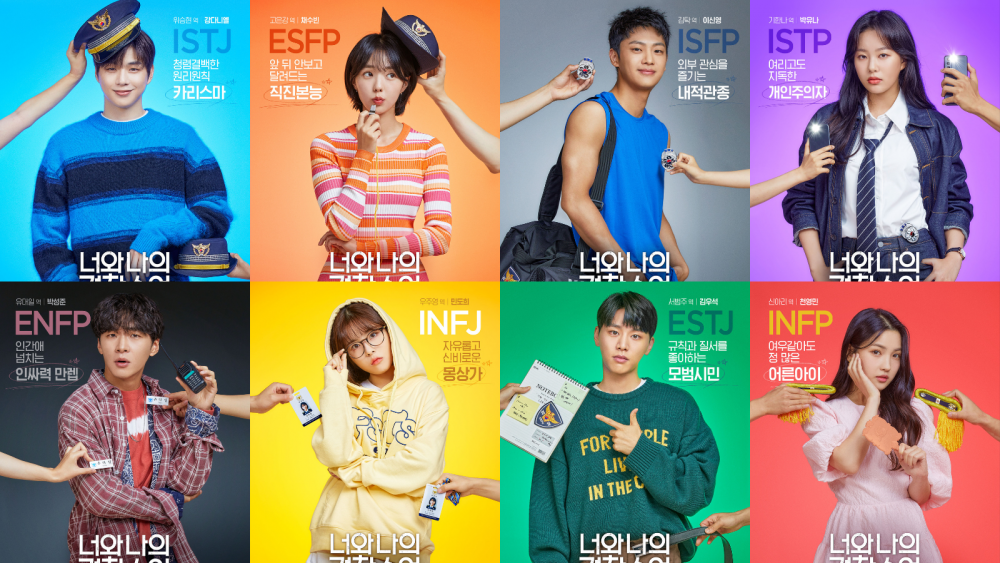 Disney Plus debuted its first original Korean drama 'Rookie Cops' on January 26, and it ended its solid run on March 16. Despite the show's limited reach by only airing in 10 Asia-Pacific locations, the drama topped Disney Plus and OTT rankings throughout its 8-week airing.
'Rookie Cops' is a coming-of-age drama about police academy friends starring: Kang Daniel, Chae Soo Bin, Lee Shin Young, Park Yoo Na, Park Seong Jun, Dohee, Kim Woo Seok and Cheon Young Min. 'Rookie Cops' has been relying on word-of-mouth due to lack of content promotion since its release. From the first kiss scene to the action-packed finale, the chemistry between the cast was a notable draw for many viewers. Netizens cherished the freshman squad friendship and dubbed them the "8댕즈" or "8 puppies".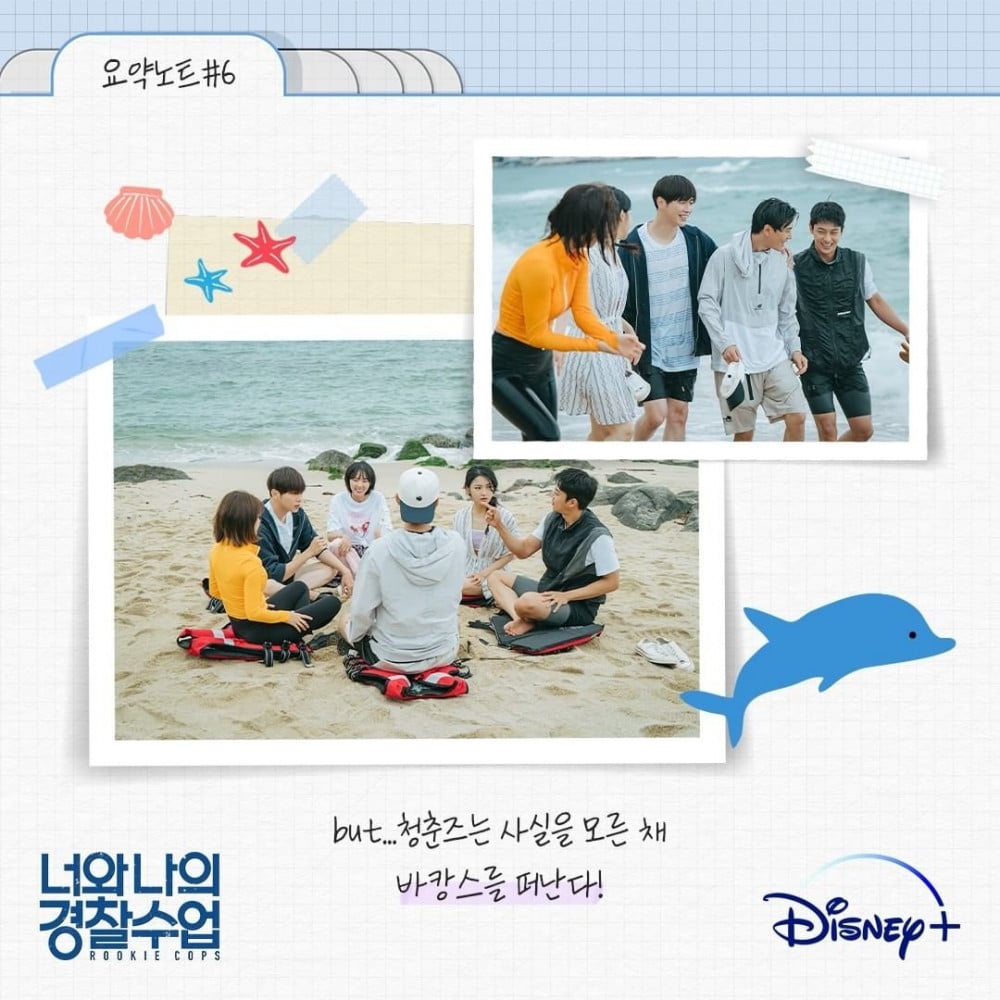 Kim So Yeon, director of DTC business at The Walt Disney Company Korea revealed that the original contents released so far are getting a good response abroad and in particular mentioned 'Rookie Cops' is "performing well" in Asia markets such as Singapore, Malaysia, and Taiwan. She continued, "Because the first Korean contents have good results, the investment will increase as well." Head of The Walt Disney Company Asia content Jessica Kam-Engle confirmed that 'Rookie Cops' is steadily popular in the Asia-Pacific region.

'Rookie Cops' was solidified as Disney Plus Korea's top 10 TV trending show for 2 months, having never fallen below such during its run and maintaining 1st place 33 times even despite the release of bigger productions.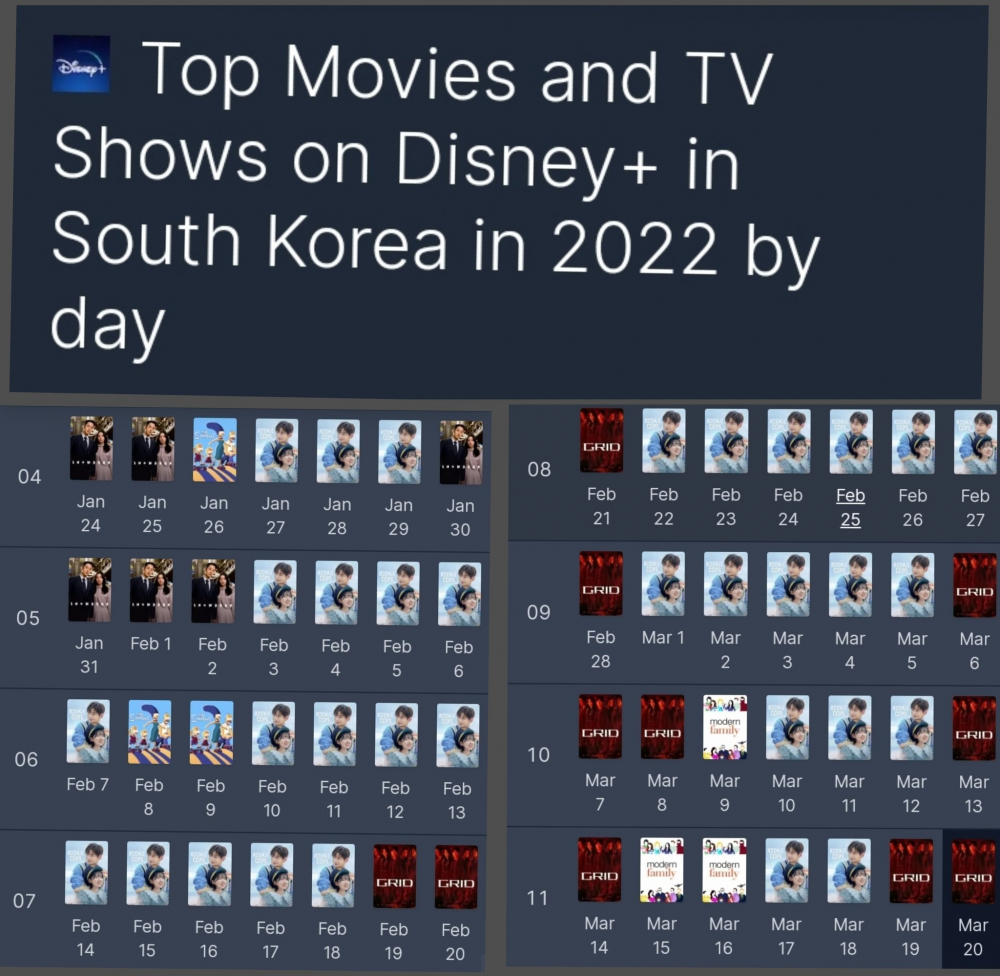 It peaked in the top 3 trending TV shows in all 5 Disney Plus markets that FlixPatrol collected data on for 'Rookie Cops'. Data was not aggregated for Disney Plus Hotstar non-English series despite the show trending high there.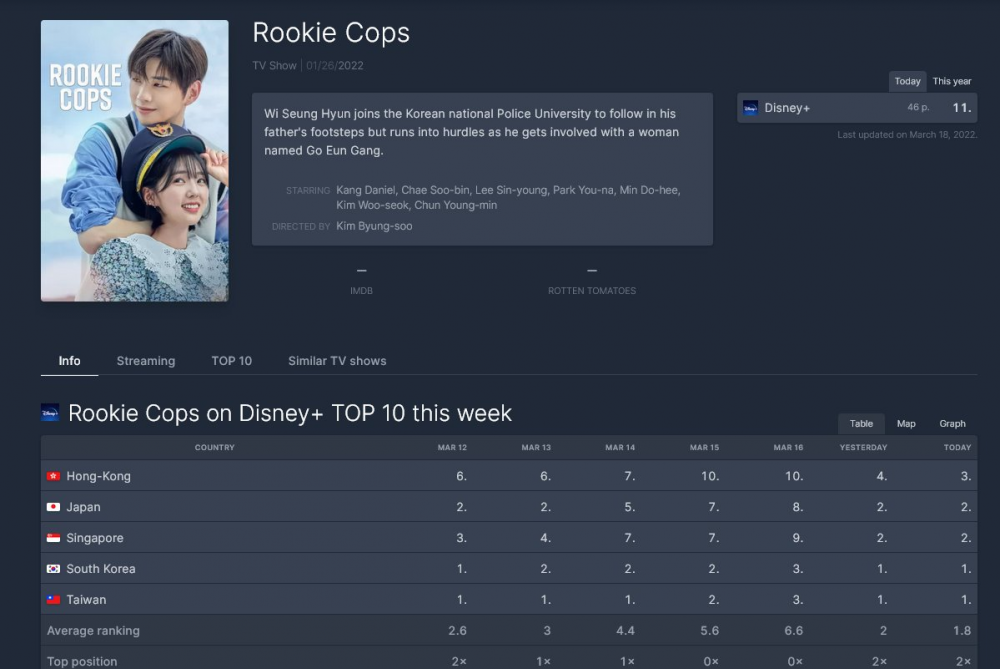 The show also performed well in Money Today's OTT rankings that considered 7 Korean platforms. Based on 3rd week of March data, 'Rookie Cops' was #4 in Korea's top 10 most buzzworthy OTT contents.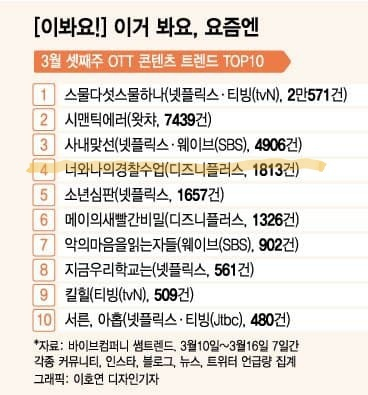 On March 22, Disney Plus released the cast's closing remarks where they reflected on memorable moments and thanked viewers for the support.

Through his company, Kim Woo Seok recalled, "It's a work filmed with many staff and actors working together on hot summer days. While it's a shame that it ended, many moments pass through my memories." Cheon Young Min said, "We were able to finish filming well by laughing and guiding each other even through hard times." Kang Daniel added there was pure and friendly energy working with peers and felt "it became a meaningful time for me to mature one step further." Chae Soo Bin noted that being with everyone was "as if I experienced college life. I think these memories will be warmly remembered for a long time."


Meanwhile, Disney Plus has yet to disclose plans of making the completed Korean original contents more accessible but will continue to acquire and develop more K-dramas. Next up for the 'Rookie Cops' cast includes: Chae Soo Bin's Netflix series 'The Fabulous', Kim Woo Seok's ongoing drama 'Military Prosecutor Doberman', Lee Shin Young's movie debut in 'Rebound', and Kang Daniel's upcoming comeback album after 1 year since EP 'YELLOW'.