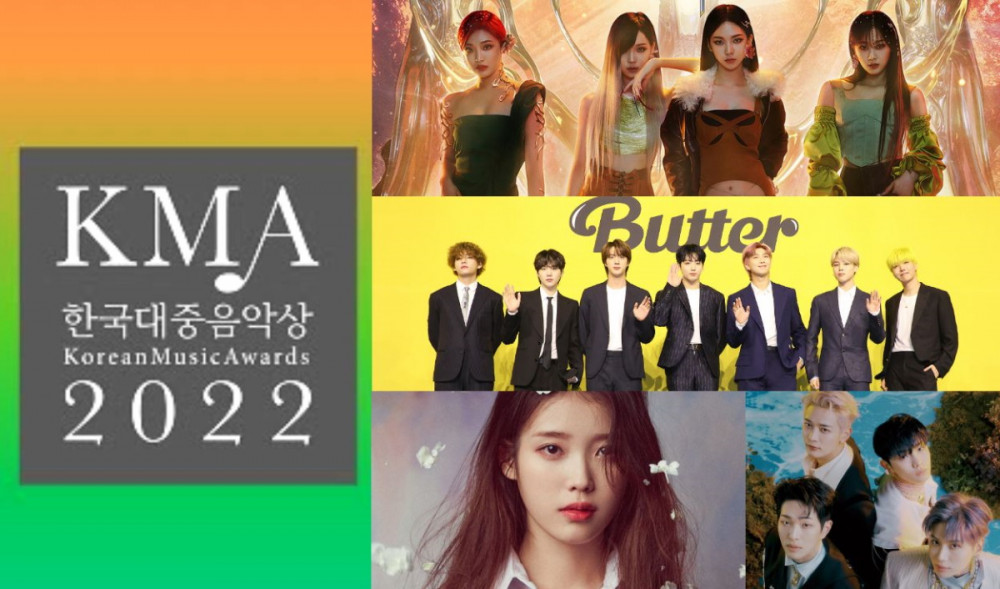 The 'Korea Music Awards 2022' has announced the list of this year's winners.
The '19th Korean Music Awards' was held on March 1 KST, and it was hosted by the Korean Music Awards Selection Committee and sponsored by the Ministry of Culture, Sports and Tourism and the Korea Creative Content Agency. The annual South Korea music awards show recognizes both mainstream and underground music artists from different genres, and it's considered one of the most prestigious Korean music awards.

Take a look at the list of winners from the 'Korea Music Awards 2022' below.

Musician of the Year | BTS
Song of the Year | aespa's "Next Level"
Album of the Year | Lang Lee's "There is a Wolf"
Best New Artist | aespa
Best K-pop Album | Kim Chung Ha's 'Querencia'
Best K-pop Song | aespa's "Next Level"
Best Pop Album | AKMU & IU's "Nakka"
Best Hip Hop Album | Choi LB's 'Independent'
Best Hip Hop Song | Changmo's "Taiji"
Best R&B Album | Thama's 'Don't Die Colors'
Best R&B Song | Sumin & Slom's "The Gonlan Son"

Congratulations to the all the winners!