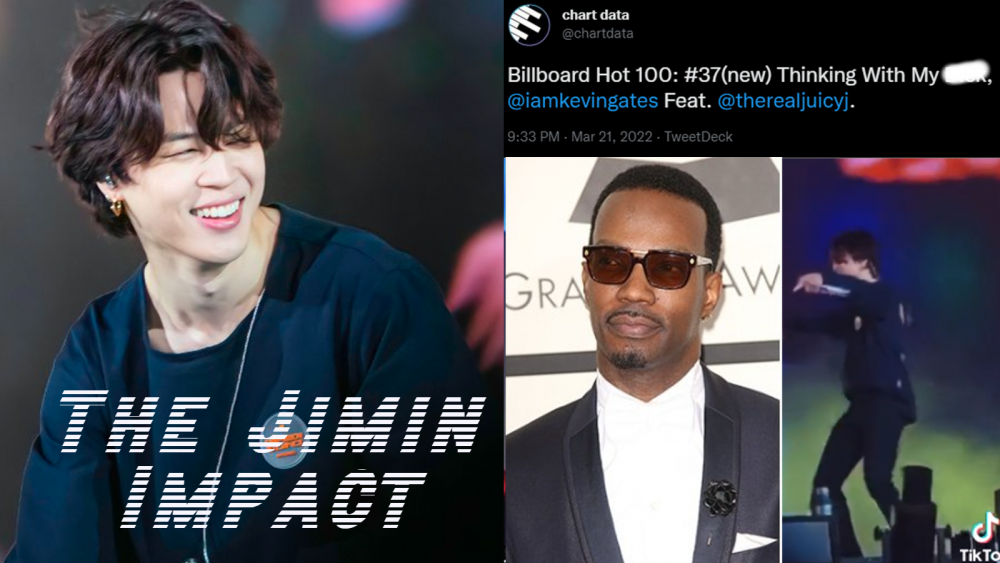 Jimin's impact knows no bounds. Anything associated with him tends to draw massive public attention oftentimes unintentionally, simply for his 'IT factor.' It has emerged that a nine-year-old song that isn't even his has entered the Billboard Hot 100 chart at #37for the week dated March 26, 2022, all because of his viral dance clip on TikTok.
For context, Jimin recently went viral on every social media platform for practically every possible reason during BTS' recently held #PTD_ON_STAGE_SEOUL concert. Be it his dance moves, vocals, professionalism, humility, beauty, or just him having fun on stage, he completely captivated fans in every way, with photos of him getting hundreds of thousands of likes and his videos accumulating millions of views all in just under a day [read here]. One specific video of him playfully dancing to 'Airplane Pt.2' became a hot topic and made rounds on social media, particularly on Twitter, Instagram, and TikTok [read here].
Among the many fans who uploaded this video on TikTok, one fan used the song 'Thinking With My D*ck' by Kevin Gates featuring Juicy J as the background music to the video, and this happened to be the video that attracted the most attention, getting tens of millions of views in just a few days. The song was released in 2013, and nine years later, it gained massive popularity just from this video. With TikTok's influence on music charts, the song ended up entering the much-coveted Billboard Hot 100 chart at a high entry position of #37.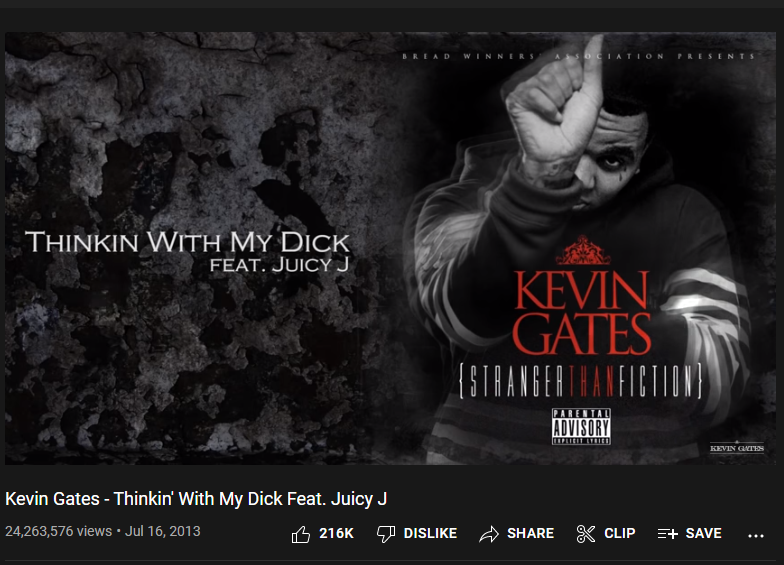 Fans quickly pointed out the impact that Jimin's viral video had had on TikTok, and the song's artist, Juicy J, liked one of the tweets mentioning the video, a show of acknowledgment for Jimin's viral video's impact.
He also liked another tweet asking for a collaboration between him and Jimin.
The impact of Jimin's video causing a song to enter this chart had fans talking and marveling at his power and influence, and here are some of the comments.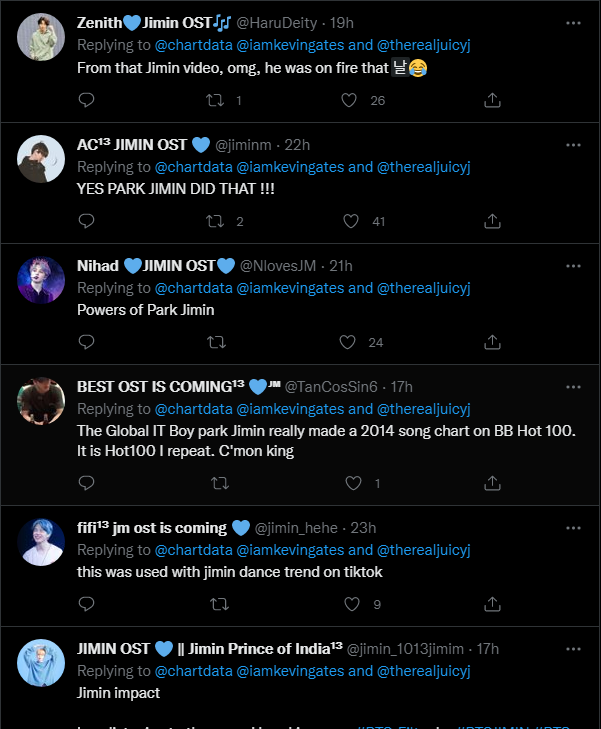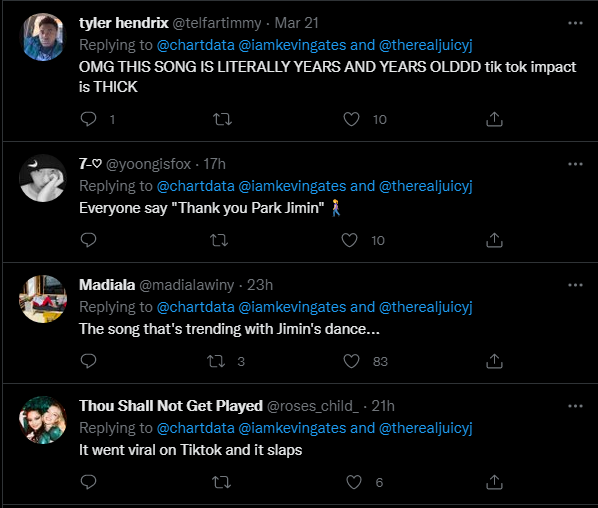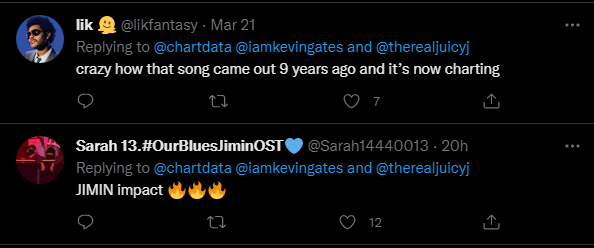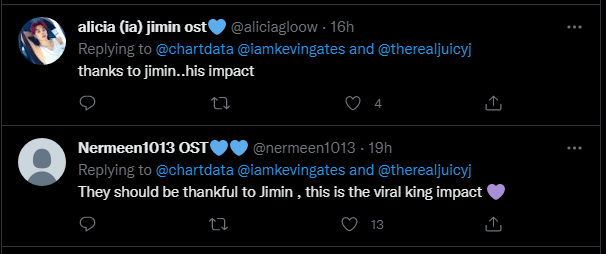 It is not every day that someone can hold this much influence to impact things and cause results like this even without intending to. Jimin is one of a kind, and as his popularity constantly continues to grow, fans expect to see even more influence from him in the future.