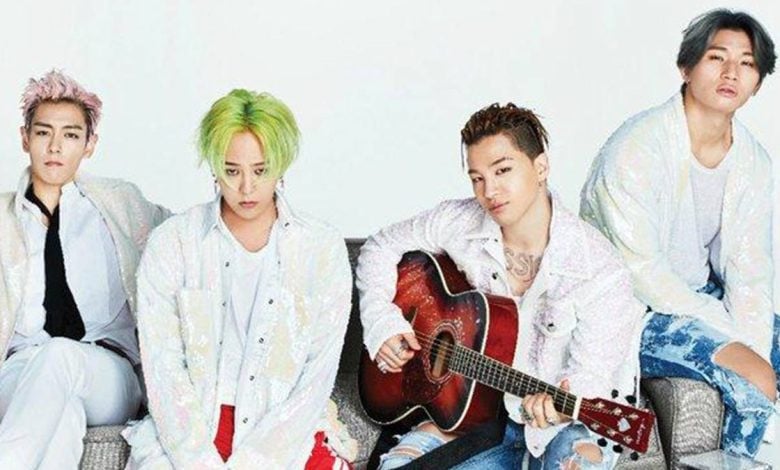 As BIGBANG's comeback was announced, the #BIGBANG tag trended worldwide on various social media platforms.
It created a buzz on Weibo, China's biggest social media platform which has 573 million active users. One hour after the announcement, the #BIGBANG tag entered the Hot Search list which is very hard for foreingers to enter.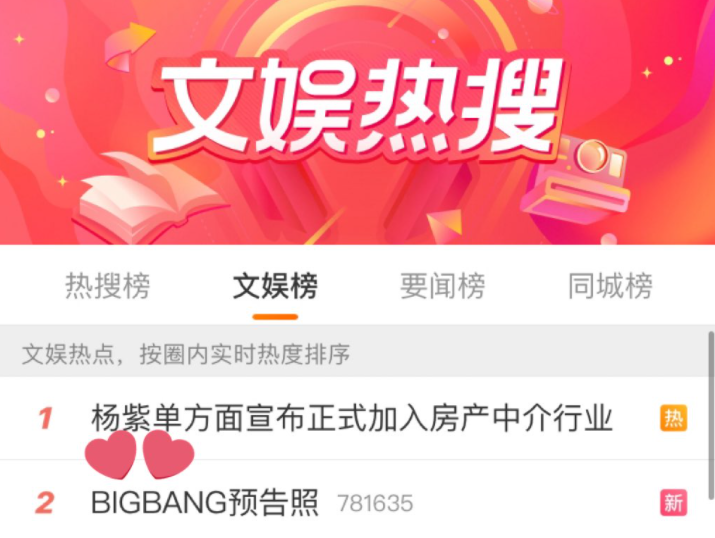 Only in 24 hours, an article named 'BIGBANG预告照' (BIGBANG teaser photo) was read for 220 million times and and an article named 'BIGBANG将4月5日回归' (BIGBANG's coming back on April 5' was read 190 million times.



Not only that, BIGBANG has also broke QQ Music, China's biggest music service which has 284 million active users.
BIGBANG's MADE album ranked 1st, MADE series 'A' and 'M' ranked 3rd and 9th, and G-Dragon's Kwon Jiyoung album ranked 3rd in the list of daily best selling album and singles.
On Sohu Entertainment's post, netizens commented:
1.(+5211) Looking forward to BIGBANG, looking forward to G-Dragon!!
2.(+2383) Looking forward to Taeyang!
3.(+2383) King of K-Pop is back!

4.(+2111) It's been 5 years without any activity, it's really time to return. Looking forward to G-Dragon's new works!

5.(+1265) BIGBANG is the music powerhouse!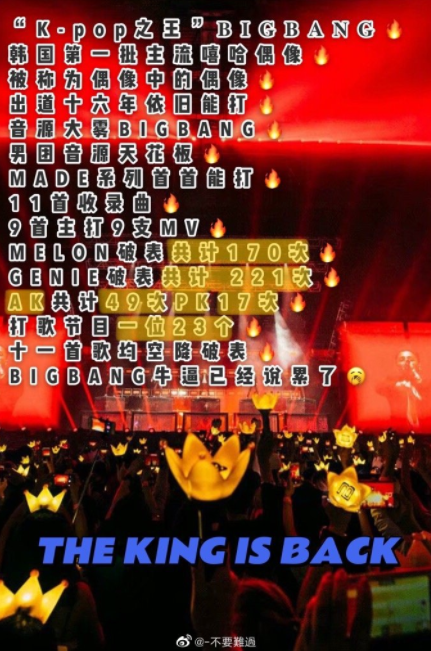 Also, Chinese people on Weibo shared the pics of the famous restaurant which was designed as BIGBANG's logo and the clothing shop which was designed as BIGBANG's MADE series' 'D' and was named as BIGBANG's song 'If You.'