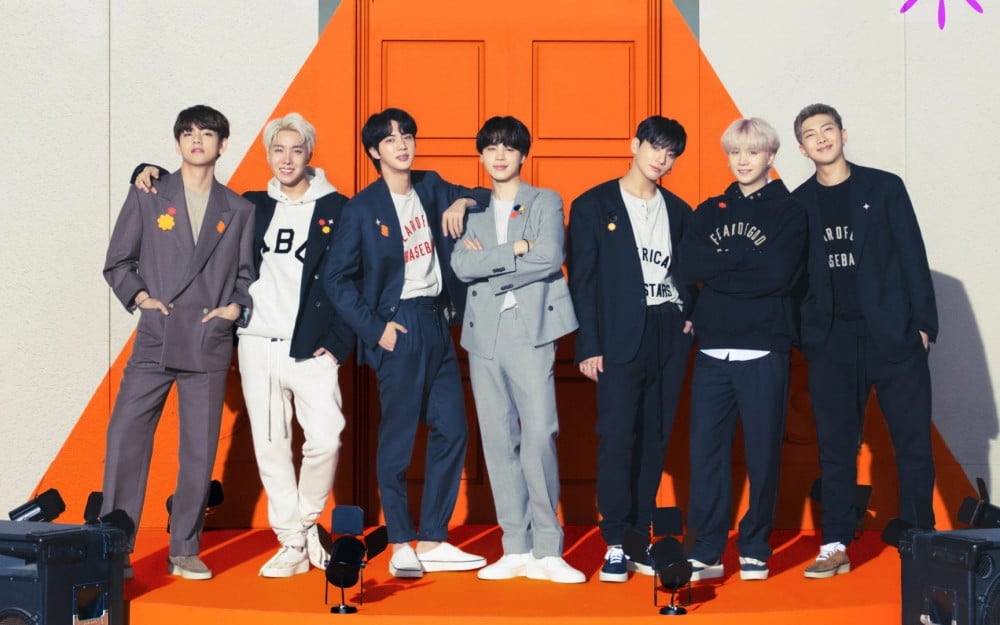 BTS truly is one of the most influential artists of this generation.
On March 3, Big Hit Music announced that there will be no General Verified Fan Presale or a Public Onsale because all the tickets sold out during the BTS Global Official Fanclub Army Membership Presale.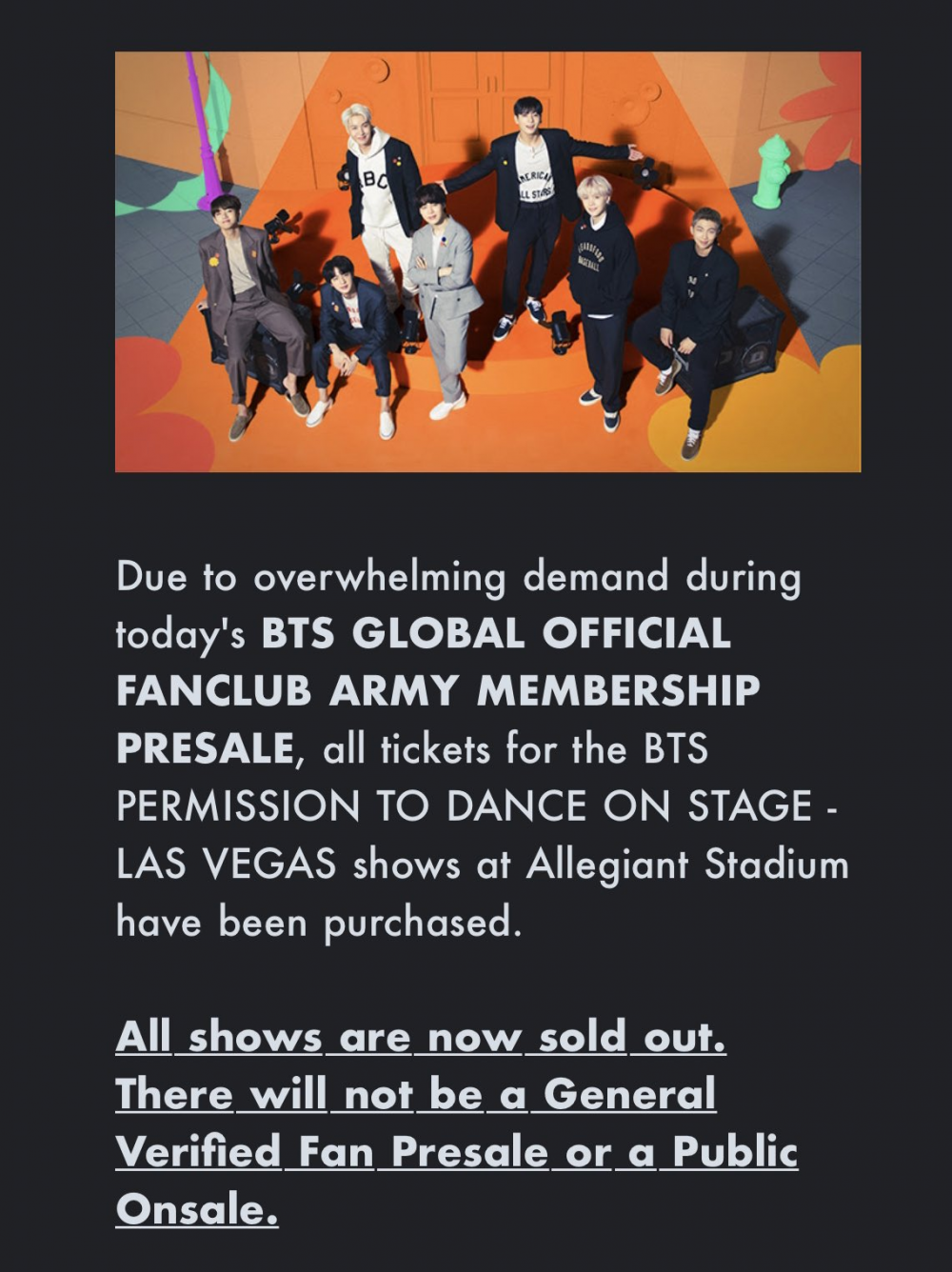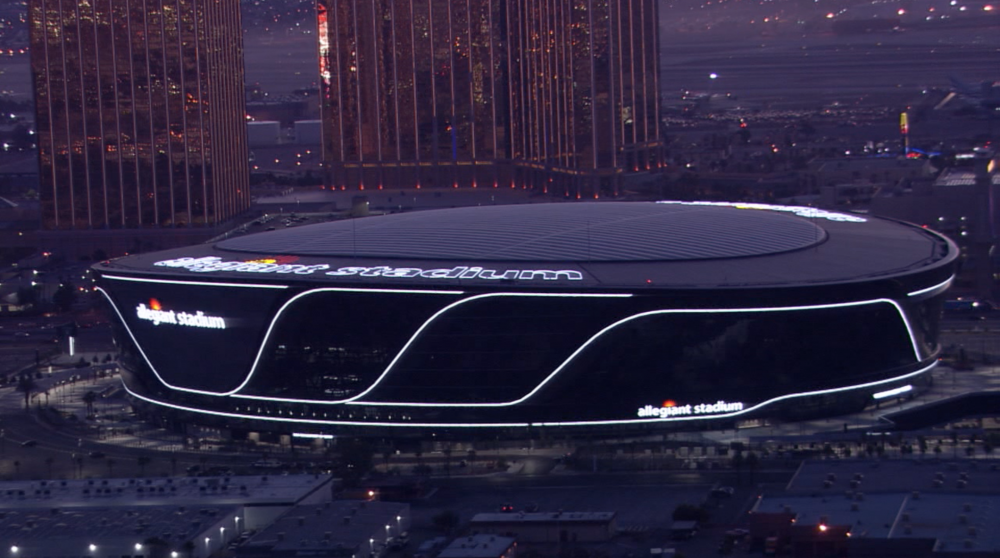 This means that all four days of the performances in Las Vegas have been sold out in just a few hours of going on presale. There will be no further sales for the tickets for the performances taking place from April 8-9 and April 15-16 at the $1.9 Billion Allegiant Stadium.

Korean netizens and fans were shocked by how quickly the tickets were sold out and commented, "This is so crazy," "My hopes of getting my hands on a ticket are gone," "After hearing that the concert tickets were sold out for the America concert, I am getting nervous about the Seoul concert. There won't be a chance for me to go," "This is going to be war," "Wow, so fast," "I want to get at least one ticket, please," "I must go to their Seoul concert," "Those who bought tickets, just resell them! don't cancel please," and "Wow, all the ticketing for the concert in Las Vegas sold out so fast."